JG AK47 Full Stock AEG Wood Pattern w/ Battery and Charger
JG AK47 Full Stock AEG Wood Pattern w/ Battery and Charger
The JG line AKs are known for being affordable and solid rifles for those looking to get started. The AK47 full stock offers fair accuracy and range while giving you a lot of rounds in the magazine to keep you in the fight, and with an easy hop-up adjustment making it very user friendly. The AK47's full stock gives you a wide range of batteries to fit inside of it, widening the range of playtime you have with bigger batteries. The JG AK47 is a good choice for an AEG if you're starting off if you don't want an M4 to begin with.
Features:
1:1 Replica
Imitation wood furniture
Big battery space
Sliding hop-up adjustment
ABS Body
Specifications:
Overall Length: 19 inches
Weight: 7 lbs
Outer Barrel Length: 13 inches
Barrel Thread: 14 mm CCW
Inner Barrel Length: 405mm
Inner Barrel Diameter: 6.05 mm
Muzzle Velocity: 370-390 fps
Fire Modes: Safe/Semi/Full
Color: Imitation wood
Gearbox: V3 Gearbox, 7mm
Magazine Capacity: 500 rounds
Package Includes: Instruction manual, Hi-Cap metal magazine, cleaning rod, 8.4v Stick battery, charger and sample bb's
You may also like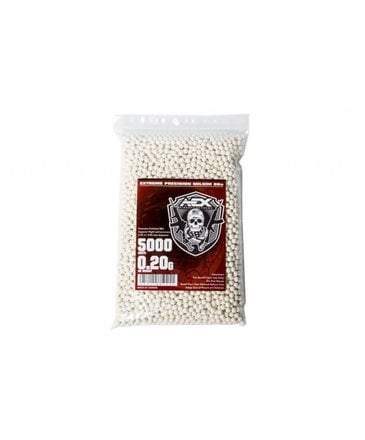 $10.99
AEX-Brand 0.20g BBs
Seamless and Polished
5.95mm Diameter
Premium-Grade Airsoft Ammo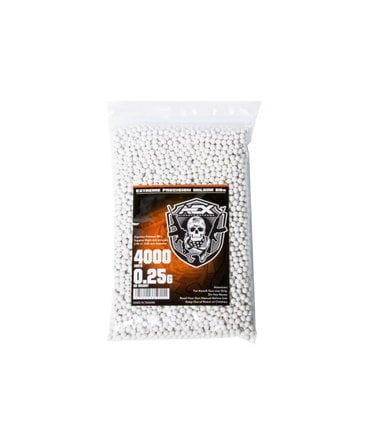 $10.99
Do you feel like your current BBs are too light for your AEG that they fly everywhere? Order a bag of our 0.25g BBs and watch the trajectory of your BBs fly more straight and level than before.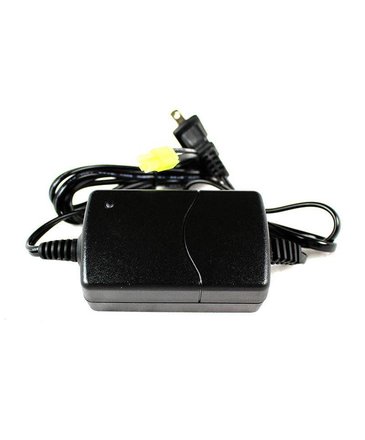 $14.99
Charge your NiMh battery safely by picking up an AEX 7.2v-12v NiMh smart charger and not have to worry about overcharging.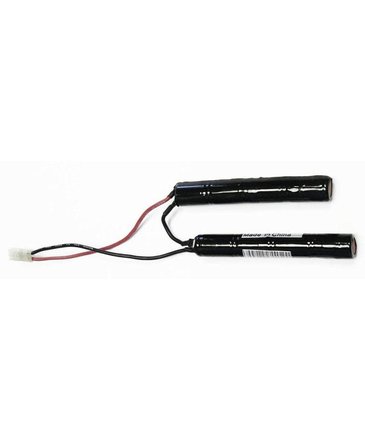 $21.99
Lasts for ~8 hours of play on a full charge
Able to power most if not all AEGs on the market
Designed to sit in the stock of your AEG
Pre-installed Mini Tamiya plug for maximum compatibility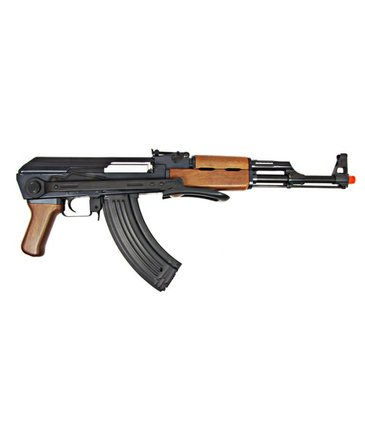 $44.99
- Fits most AK variants
- Massive capacity
- Great for support gunners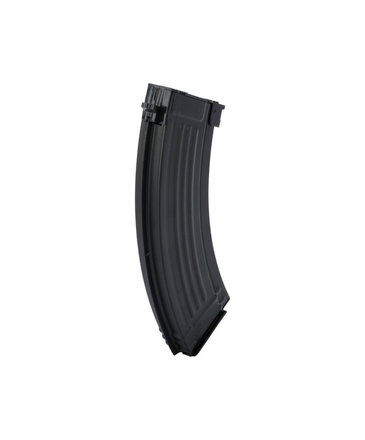 © Copyright 2022 Airsoft Extreme

|

Designed & Customized by AdVision

|

Powered by Lightspeed