Krytac KRISS Vector GEN II AEG Limited
Features
Limited Edition MLOK hanguard, Folding stock with retractable function, One-piece upper with integrated folding stock adapter, Extended battery housing, Extended outer barrel
Licensed KRISS Vector GEN II housing, Licensed KRISS Vector GEN II folding stock, Licensed DEFIANCE® flip up iron sights
Ambidextrous fire selector, Semi, two-round burst, full auto fire modes; Ambidextrous safety
KRISS Vector GEN II pivoting trigger
MIL-STD 1913 picatinny top rail, MIL-STD 1913 picatinny bottom rail
8mm VECTOR gearbox, Integrated Krytac FET system, Electronic trigger
Quick change spring, Padded cylinder head, Relief cut cylinder window, Adjustable rotary hop-up, Temperature and wear resistant bucking
Krytac 30K neodymium magnets, high torque, short type motor
The KRYTAC® KRISS® Vector AEG Limited Edition differs from its standard production counterpart by utilizing the KRISS® Vector GEN II 2017 one piece upper receiver. To the rear of the receiver is the new KRISS® Vector Ambidextrous Folding Stock, which can be configured to fold to either the left or right side, and is telescopic, adjustable to three positions. The stock also features two quick detach sling swivel points as well as a sling loop to accommodate a variety of sling attachments. Beneath the pistol grip is a new extended battery cover, which adds 14 cm3 to the battery compartment. To front of the KRYTAC® KRISS® Vector AEG Limited Edition is an extended barrel, allowing for a 280mm inner barrel. The longer barrel is surrounded by an all new M-lok modular hand guard. Internally, the AEG is powered by the same vertically oriented mechbox as the standard KRISS® Vector AEG.

Worldwide production of the KRYTAC® KRISS® Vector AEG Limited Edition is restricted to 3000 units. Limited Edition AEGs will feature a unique serial number identifier and will be accompanied with a certificate of authenticity.
Specifications:

Length: 445mm / 665mm (Folded / Total)
Weight: 2600g / 5.73 lbs
Inner Barrel: 280mm
Magazine Capacity: 95 round VECTOR Mid-Cap
Thread Direction: 14mm Negative
Gearbox: 8mm VECTOR proprietary gearbox
Motor: Short Type
Fire Modes: Semi/Two-round burst/Full-Auto, Safety
Battery: 11.1v 1400mAh or lower LiPo battery length cannot exceed 116mm (NOTE: Battery output rating should not exceed 30 amps)
Hopup: Yes, Adjustable
Package Includes: Gun, Magazine
Manufacturer: Krytac / Licensed by KRISS USA
Item No: KTAEGKRYTACLI
Vendor No:
You may also like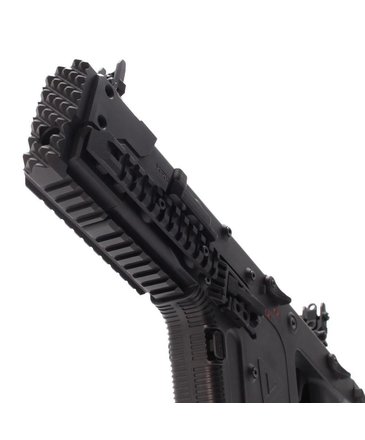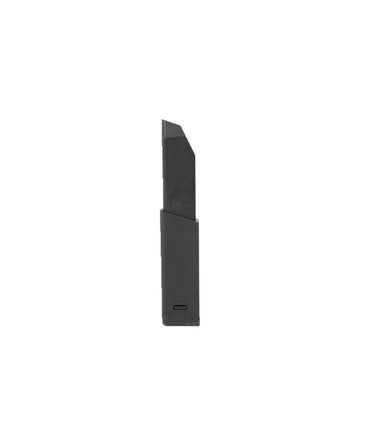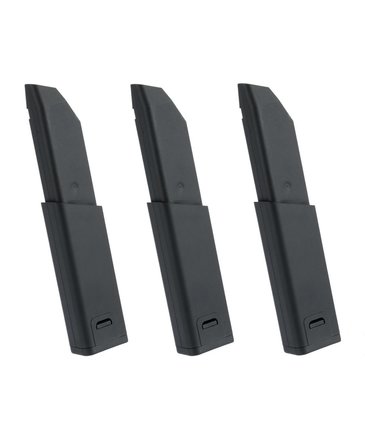 $74.99
This is an additional magazine for the Krytac KRISS Vector.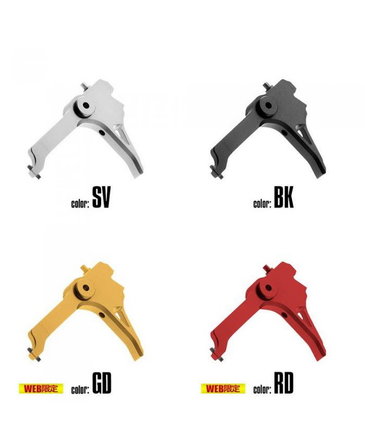 © Copyright 2021 Airsoft Extreme

|

Designed & Customized by AdVision

|

Powered by Lightspeed