KWA RM4 Ronin Recon ML AEG 3.0 Airsoft Rifle w/ M-LOK Rail
KWARM4RONRECON / 106-00302
KWA RM4 Ronin Recon ML AEG 3.0 Airsoft Rifle w/ M-LOK Rail
KWA's updated line of Airsoft AEGs, the Ronin series was designed from years of feedback from loyal customers. The Ronin upper receivers offer either an M-LOK or Keymod compatible monolithic rail system suitable for some of the most popular accessories on the market.
The Ronin series of AEGs feature modular, interchangeable upper receivers, allowing the user to use any upper or lower in the Ronin series to customize the gun to one's needs. All Ronin receivers can be swapped between AEG 2.5 / 3 series rifle parts. Note that combining an AEG 3 Ronin upper receiver with an AEG 2.5 lower receiver would cancel out the recoil feature of the AEG 3.
Externally the Ronin series features a fitted mock suppressor, enlarged trigger guards, and ambidextrous fire controls to improve weapon manipulation. From the factory, the gun is fitted with a PTS Enhanced Polymer Grip, PTS flip-up back up sights and a PTS Enhanced Polymer Stock for elevated comfort and accessibility. The AEG 2.5 /3.0 features realistic cut-off technology that will stop the gun from dry firing when your magazine is out of ammo; a new magazine then must be inserted and the bolt catch depressed to continue firing like a real gun. The rifles are compatible with regular M4 AEG magazines if the user so desires to bypass cut-off technology. The AEG 3.0 also incorporates a weighted spring system that simulates felt recoil when firing a real gun, which doubles as a quick-change spring system.
Features:
One-piece, Monolithic-style upper receiver
Fitted mock suppressor
CNC Machined M-LOK rail
CNC Aluminum metal upper and receiver
One-piece rotary adjustable hop-up
AEG 2.5 magazine cutoff compatibility
Reinforced radiused mechbox
AEG 3.0 recoil system
Quick-change spring system
Rear-wired battery compartment
Switch life extender to prevent burnout of trigger contacts
Specifications:
Color: Black
Length (Retracted/Extended): 819 mm / 895 mm
Threaded Barrel: 14 mm Negative
Outer Barrel Length: 381 mm
Inner Barrel Length: 420 mm
Weight: 5.8 lbs
Magazine Capacity: 30/120 round variable capacity KWA magazines with cut-off, compatible with other M4 styles AEG magazine (without cut off)
Muzzle Velocity: 390 - 430 (Adjustable) FPS (Measured with 0.20g BBs)
Gearbox: KWA V2.5 gearbox
Motor: Long Type
Fire Modes: Semi/Full-Auto, Safety
Package Includes: Gun, Magazine, Manual
Manufacturer: KWA
You may also like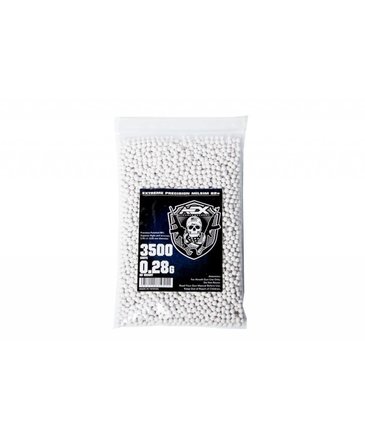 $11.99
AEX-Brand 0.28g BBs
Seamless and Polished
5.95mm Diameter
Premium-Grade Airsoft Ammo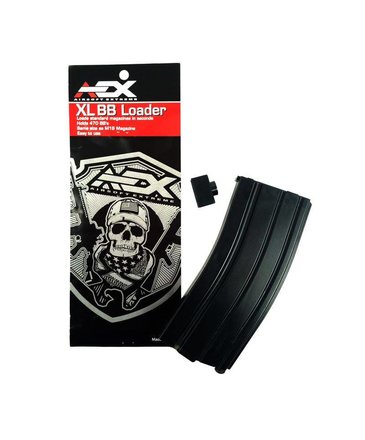 $7.99
Tired of filling your speedloader more than your magazines? The AEX 470 BB loader is here to save the day!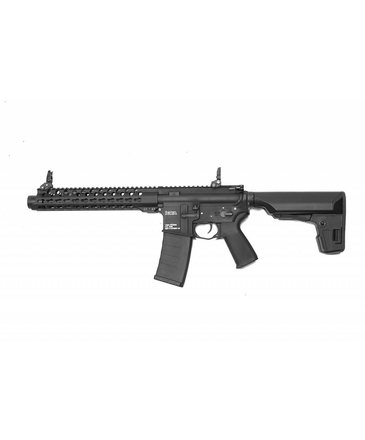 $339.99
KWA VM4 with AEG 2.5 technology. It comes with 10" Keymod rail and clocks in at around 390 FPS with .20 gram BBs.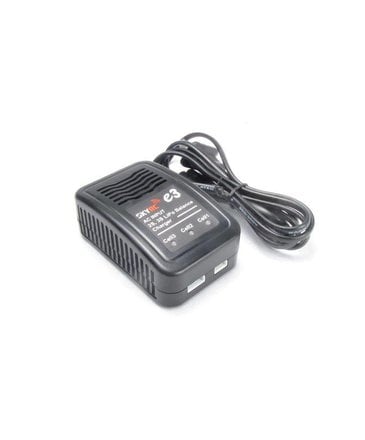 $22.99
What's more important than the battery itself? Making sure it's charged! (And charged properly!)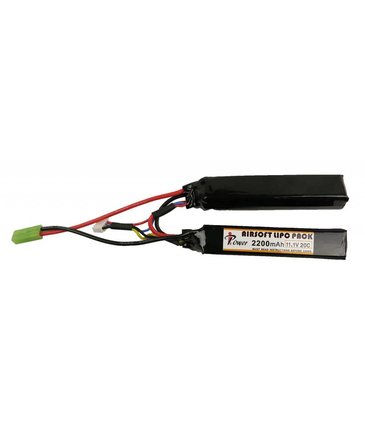 $32.99
The iPower 11.1v 2200mah LiPo nunchuck battery gives the player the power to increase the trigger response and fire rate in a compact package.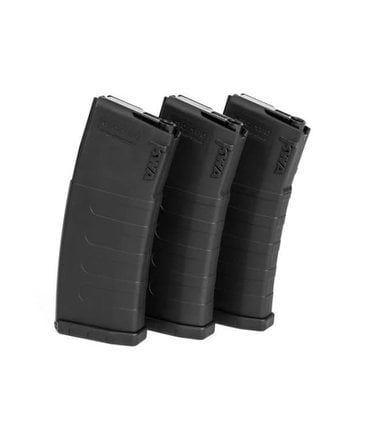 $47.99
For those who want to switch between realism and performance on the fly!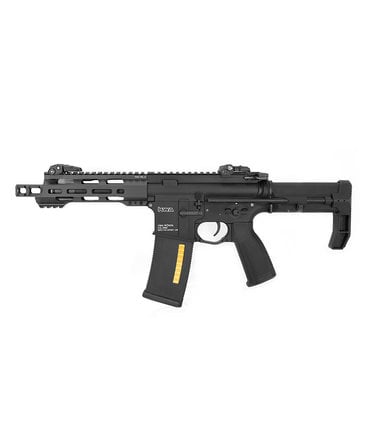 $379.99
Ronin Tactical T6 is the latest in the Ronin series. It is the 2.0 version with magazine cutoff when used with KWA K120 magazines (no recoil function).
© Copyright 2022 Airsoft Extreme

|

Designed & Customized by AdVision

|

Powered by Lightspeed