GATE TITAN V2 NGRS Advanced Set
$199.99 $179.99
You saved: 10%
GATE TITAN V2 NGRS Advanced Set 2
TITAN V2 NGRS™ is an AEG Control System for Tokyo Marui V2 Next Generation Recoil Shock gearboxes.
Transform your Tokyo Marui Next Generation AEG into an advanced training weapon system. Adjust your weapon and check the Statistics using USB-Link and GATE Control Station app for PC, MAC, and Android devices. TITAN V2 NGRS has the whole new trigger sensor, which allows setting a hair-trigger with ludicrous precision: even 50 sensitivity levels for the first millimeter of trigger movement. The innovative 3rd generation trigger sensor offers you even 460 possible sensitivity settings. Gain a unique tactical advantage thanks to the extremely fast trigger response and lots of other useful functions. Boost your AEG with computerized technology. Give your AEG a new lease on life!
Kit contents:
TITAN V2 NGRS Module with ADVANCED firmware (rear or front wired)
USB-Link for GATE Control Station™ App
USB Cables:

a) USB-C to Micro-USB (0.6m / 1ft 11in)
b) Micro-USB to Micro-USB (0.6m / 1ft 11in)

Installation Kit
TITAN Patch
Quickstart Guides
Please note:
To run and set up the TITAN, it is necessary to have the USB-Link or Blu-Link
TITAN V2 NGRS is not compatible with the Tactical Programming Card
TITAN V2 NGRS does not support DSG and 19-tooth gears
TITAN V2 NGRS supports:
Tokyo Marui M4 Next Generation
Tokyo Marui SCAR-H Next Generation
Tokyo Marui SCAR-L Next Generation
Tokyo Marui HK416D Next Generation
Tokyo Marui HK416C Next Generation
Tokyo Marui HK417 Next Generation
TITAN V2 NGRS does not support:
Tokyo Marui 36C Custom Next Generation
Tokyo Marui Model 36K Next Generation
Tokyo Marui AKS74N Next Generation
Tokyo Marui AKS74U Next Generation
Tokyo Marui AK102 Next Generation
Tokyo Marui AK47 Type 3 Next Generation

Attention all GATE product purchasers
GATE offers direct-to-consumer warranty services.  It is fast and easy to use.  If you are having any problems with GATE products, you can contact GATE at:
https://help.gatee.eu/page/contact 
They will have deeper and better technical knowledge of their electronics and HPA systems than AEX… after all, they made the product!  Thank you for buying a GATE product from Airsoft Extreme!
You may also like
Sale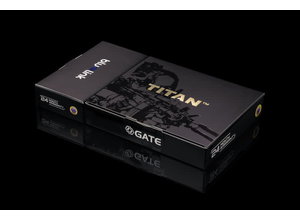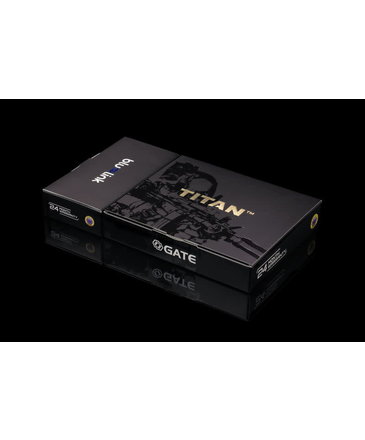 Sale
© Copyright 2023 Airsoft Extreme

|

Designed & Customized by AdVision

|

Powered by Lightspeed