GATE TITAN V2 Expert Blu Link Set
$225.99 $203.39
You saved: 10%
GATE TITAN V2 Expert Blu Link Set
TITAN™ (drop-in MOSFET) will transform your AEG into an advanced training weapon system. Gain a tactical advantage thanks to the extremely fast trigger response, with an option of adjusting the AEG for each mission with 20 functions. Give your AEG a new lease of life!
TITAN gives you the option to adjust:
Trigger sensitivity
Pre-cocking boost
Fire selector mode
Burst mode
Rate of fire
Low battery warning
Battery protection
Sniper delay
Kit contents:
1. TITAN V2 with EXPERT firmware edition (rear or front wired)
2. Blu-Link
3. Installation Kit
4. Connectors Set
5. Quickstart Guides (for TITAN and Blu-Link)
6. TITAN Patch
7. PIN card
8. Troubleshooting card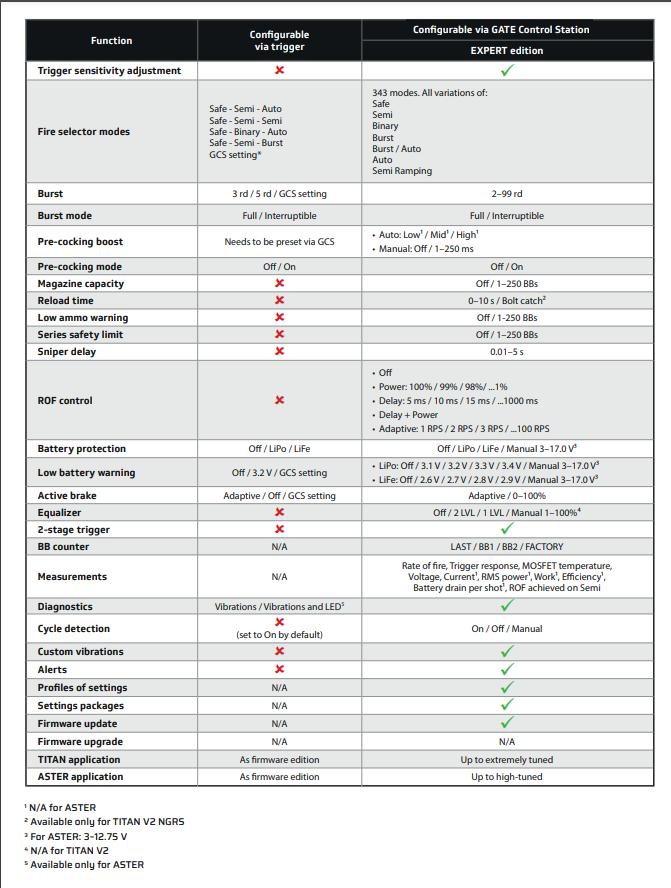 Attention all GATE product purchasers
GATE offers direct-to-consumer warranty services.  It is fast and easy to use.  If you are having any problems with GATE products, you can contact GATE at:
https://help.gatee.eu/page/contact 
They will have deeper and better technical knowledge of their electronics and HPA systems than AEX… after all, they made the product!  Thank you for buying a GATE product from Airsoft Extreme!
You may also like
Sale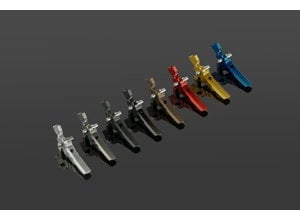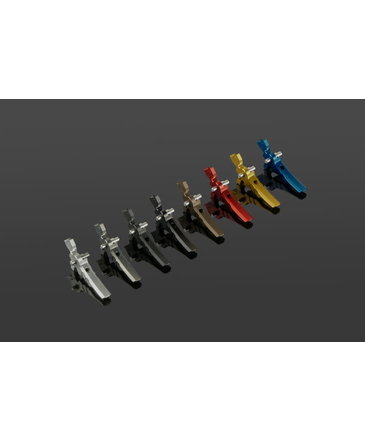 Sale
Sale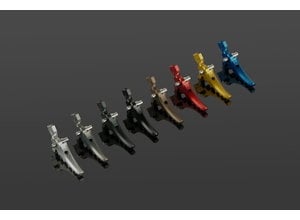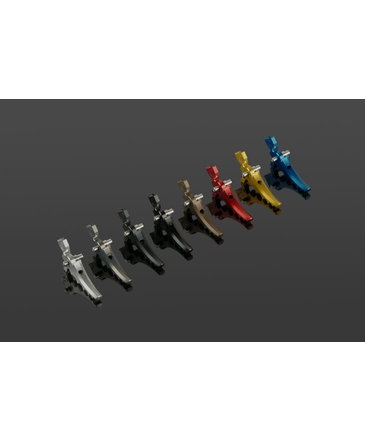 Sale
© Copyright 2023 Airsoft Extreme

|

Designed & Customized by AdVision

|

Powered by Lightspeed