Castellan KAC Style QD 175mm Silencer with Flash Hider Black
Castellan KAC QD silencer BLK
This silencer comes with a flash hider that is very easy to install over 14 mm threading. Once the flash hider is installed the silencer can easily be installed over the flash hider and easily removed when you want a smaller profile.
Features: 
Quick Detachment
Attaches over flash hider
Easy disassembly
Specifications:
Overall Length: 7 inches
Diameter: 3.55 cm
Thread: 14 mm CCW
Color: Black
Package Includes: Flash hider and suppressor
You may also like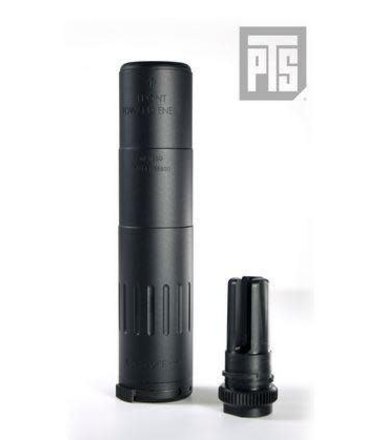 $64.99
Complete the look of your AEG or Mk18 build with this stylish and innovatively-designed mock suppressor from PTS.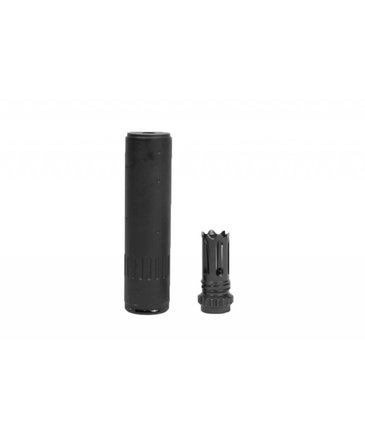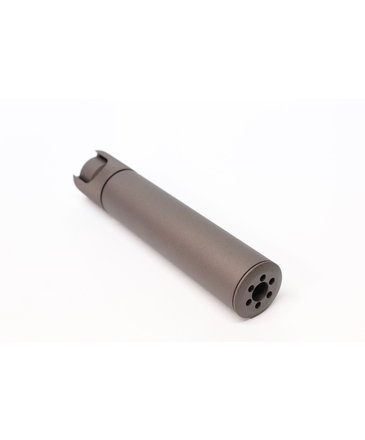 $22.99
Quick detach silencer that fits over existing flash hiders. Perfect for those flash hiders that are permanently affixed to the barrel.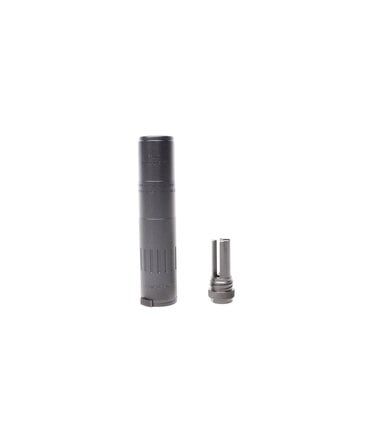 $34.99
Looking for an easy and great-looking silencer? This might be the silencer for you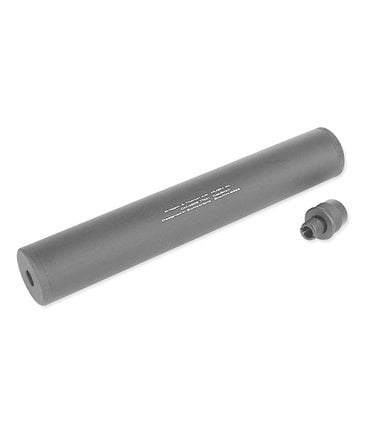 $29.99
Want to give your ASG sniper rifle that silent yet deadly look? The ASG HUSH XL silencer is a big profile suppressor that would give your sniper rifle that distinct silenced sniper look.
© Copyright 2022 Airsoft Extreme

|

Designed & Customized by AdVision

|

Powered by Lightspeed