Posted on
By Airsoft Extreme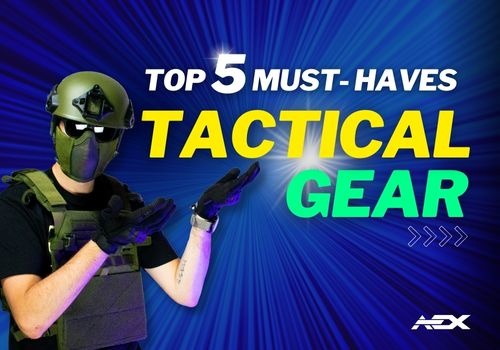 Top 5 Must-Have Tactical Gear Items Every Airsofter Should Own!
Airsoft is a thrilling sport that requires a combination of strategy, teamwork, and individual skills. To have a successful and enjoyable experience, you need to have the right gear. In this article, we'll go over the five must-have tactical gear items that every airsofter should own.
In conclusion, these five tactical gear items are essential for every airsofter. From eye protection to a good airsoft gun, having the right gear can make all the difference in your airsoft experience. Make sure to invest in quality gear that fits your needs and budget, and have fun out there!