CTM TAC AAP-01 / AAP-01C Holster
CTM TAC AAP-01/C Holster - Quick Release Belt Mountable Holster for Action Army AAP-01 Pistol
The CTM TAC AAP-01/C Holster is designed specifically for the Action Army AAP-01 Pistol, providing a secure and convenient storage solution for your firearm. This quick release holster ensures easy access and reliable retention, allowing you to swiftly draw your pistol when needed. Whether your AAP-01 is equipped with accessories or not, this holster offers a reliable and versatile option for airsoft enthusiasts.
Featuring a belt mountable design, the CTM TAC AAP-01/C Holster allows you to attach it securely to your belt, keeping your pistol within easy reach during intense airsoft battles. The quick release mechanism ensures a smooth and effortless draw, enhancing your reaction time and giving you a competitive edge on the field. With its durable construction and practical design, this holster is built to withstand the rigors of airsoft gameplay while providing exceptional functionality.
Equip yourself with the CTM TAC AAP-01/C Holster and experience the convenience and reliability it offers. Whether you're a seasoned airsoft veteran or just starting your airsoft journey, this holster is an essential accessory that combines practicality and style, helping you perform at your best during every airsoft skirmish.
Features
Quick release mechanism for swift and easy draw
Belt mountable design for secure attachment
Compatible with the Action Army AAP-01 Pistol
Durable construction for long-lasting performance
Allows for easy stowing of the pistol with or without accessories
Specifications
Length 2.5 in
Weight 75 g
You may also like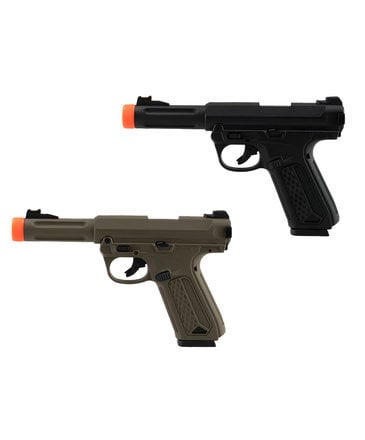 $99.99
Action Army AAP-01 Assassin Green Gas Pistol
© Copyright 2023 Airsoft Extreme

|

Designed & Customized by AdVision

|

Powered by Lightspeed