DCI Guns POM Side Intake Piston Head
4580083311478 / STD-PHED-V10-POM
DCI Guns POM Side Intake Piston Head
Features:
Side Air Ventilation System
The through-holes in the sides of the piston head prevent excessive O-ring expansion and provide consistent velocity in all grease conditions. It also reduces the negative pressure when pulling the piston, contributing to high cycle and high efficiency customization!

G.A.W.'s FRUS-O ring
Specially treated O-ring with a coefficient of kinetic friction of less than 1/5 that of conventional NBR (nitrile rubber) O-rings. Non-adhesiveness to almost all metals prevents the O-ring from sticking to the cylinder. Ideal for high rates of fire and long life.

Compatible with G.A.W.'s AOE adjuster spacers for electric guns
It is possible to add AOE adjuster spacers without modification. Screws most be purchased when you want to add more than 2 adjusters. The AOE adjuster spacer is not included.

Adopts a round design in consideration of the cylinder's inner wall
The piston head has a slightly smaller diameter and a round shape at the front and rear of the piston head to prevent damage to the inner wall when the piston moves unexpectedly in the cylinder.

Thrust bearings are used
A thrust bearing is used in the spring catching area to prevent spring slippage and ensure smooth operation.
Specifications:
Material: A6061-T6 (aluminum version), POM (POM version)
Manufacturing method: CNC machined
You may also like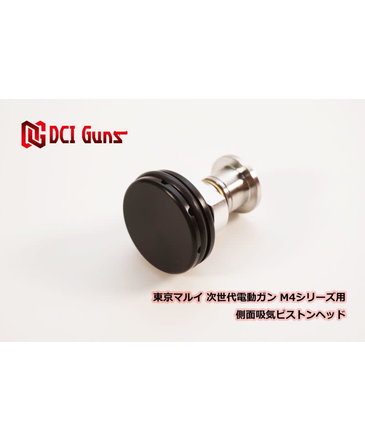 $29.99
4580083311614 / NGE-PHED-V10-POM
© Copyright 2023 Airsoft Extreme

|

Designed & Customized by AdVision

|

Powered by Lightspeed