Umarex Elite Force Legends Smokewagon 6 Shot CO2 Revolver Nickel
Umarex Elite Force Legends Smokewagon 6 Shot CO2 Revolver - Nickel Finish
Step back in time and into the wild west with the Umarex Elite Force Legends Smokewagon CO2 Revolver. This airsoft pistol is a true 1:1 replica of its old western counterpart, sporting an iconic design that has graced countless movies, books, and games. The revolver offers an authentic swing-out cap that allows you to load rounds directly into the cylinder, a feature missing in many modern revolvers.
But the Smokewagon isn't just about historical accuracy. It packs modern airsoft tech into a vintage package. The most exciting feature is "Fanning," a rapid-fire system that allows you to hold down the trigger and pull back on the hammer to swiftly fire off rounds. This feature brings a new level of excitement and action to your airsoft battles.
Decked out in a striking Nickel finish and equipped with imitation wood grips, the Umarex Elite Force Legends Smokewagon offers a robust CO2-powered, non-blowback system. With a muzzle velocity of 340 fps, this revolver isn't just for show. It's ready to bring the spirit of the old west to your next airsoft showdown.
Features
Realistic 1:1 replica of classic western revolver
"Fanning" rapid-fire capability
Unique swing-out cap for direct round loading
Functional round plunger ejector
Imitation wood grips for authentic feel
Striking Nickel finish
Specifications
Overall Length: 11 inches
Weight: 2 lbs
Inner Barrel Length: 4.75 mm
Muzzle Velocity: 340 fps
Fire Modes: Single action with "Fanning" feature
Color: Nickel
Gas Type: CO2
System: Non-Blowback
Magazine Capacity: 6 Rounds
Package Includes: Warranty Card, Gun, Manual, Six Rounds
You may also like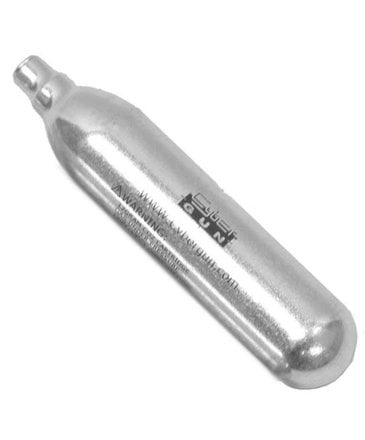 $0.85
Whether you're putting rounds down range or lobbing an earth-shattering Thunder-B at an unsuspecting player; you can never have too many cartridges!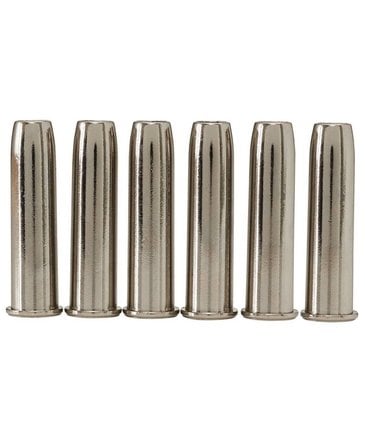 $10.95
Umarex Smokewagon shell, 6 pk SV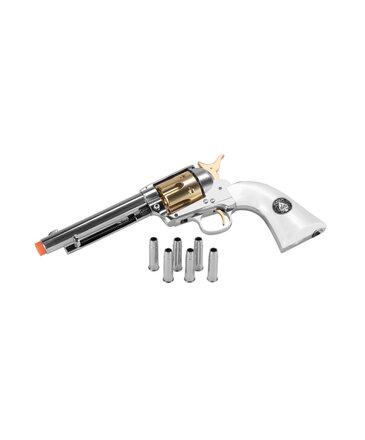 $164.95
Umarex Elite Force Legends Smokewagon 6-Shot CO2 Revolver, Gold Accent Limited Edition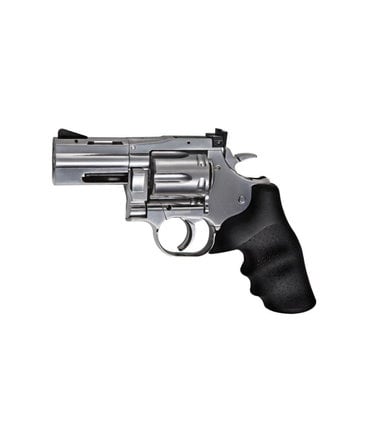 $119.95
The licensed Dan Wesson revolver is a beautiful revolver that is also extremely realistic with its swinging crane and life-like shells.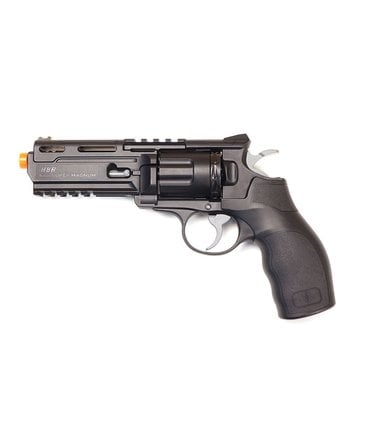 $79.95
Gen 2 is built with an adjustable hop-up
5 cylinder disks included allowing for plenty of reloads
Features a top and bottom Picatinny rail for the attachment of sights and lights/lasers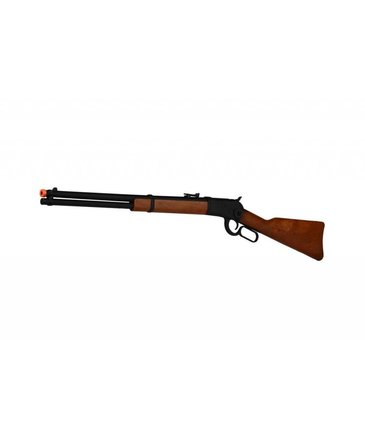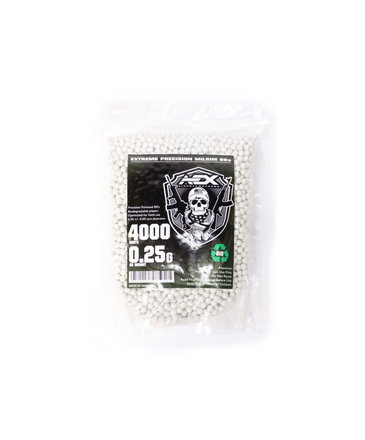 © Copyright 2023 Airsoft Extreme

|

Designed & Customized by AdVision

|

Powered by Lightspeed