Polarstar F2 Poppet
The F2™ poppet valve is available in two levels, Red and Gold. The Red valve is the standard valve that comes in the F2 and provides the maximum amount of airflow through this system. This makes it well-suited for builds operating at field velocity limits.
The optional Gold valve expands the capabilities of the system even further by making it more flexible and adaptable when tuning for different rifle configurations. Replacing the Standard Red poppet in your F2™ with the Low Flow Gold poppet will shift the rifle's velocity adjustment window down allowing the system to operate at a higher pressure while retaining a lower velocity.
This low-flow poppet is beneficial in situations where a longer-barreled rifle needs to achieve a lower velocity than can be reached within the normal operating pressure range of the F2™. It also allows you to run a higher pressure to maintain reliable feeding with the standard heavy spring and heavy BBs without going over the velocity limit.
We have provided a comparison chart to show the output of the two different F2™ poppets over a range of pressures and BB weights using a 6.05x380mm barrel as a testing benchmark.
O-Rings
1x 010 (Buna 70) - Front Poppet
1x M1.5 x 6.0 (Buna 70) - Rear Poppet
You may also like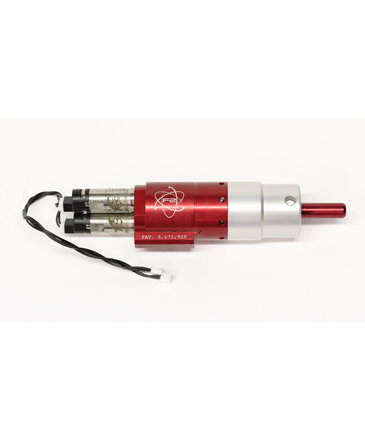 © Copyright 2023 Airsoft Extreme

|

Designed & Customized by AdVision

|

Powered by Lightspeed