Primary Airsoft HI CAPA HPA / M4 Adapter for Tokyo Marui Magazine
Primary Airsoft HI CAPA HPA / M4 Adapter for Tokyo Marui Magazine
This is a custom-designed laser-sintered nylon adapter that allows you to use HPA (high-pressure air) and M4 AEG magazines on your Hi-Capa airsoft pistol. To use it you will also need an M4 AEG magazine, "paintball" tank with low-pressure regulator (0-140) psi, a hose with a Foster (Polarstar) quick disconnect, and of course bbs. The normal operating pressure for green gas is roughly 120 psi depending on the temperature. We recommend that you run your pistol near this pressure and do not exceed 140 psi. Keep in mind that higher pressures can cause excessive wear and damage to the internal components of your airsoft pistol.
Designed to even the playing field when playing airsoft with a pistol as a primary against AEGs with hi-cap mags. Please watch this installation video on YouTube titled: Primary Airsoft adapter installation tutorial HPA and M4 Glock + Hi-Capa:
There are 2 versions of this adapter. One for WE tech / Armorer Works mags and one version for Tokyo Marui mags. You will need to install the adapter onto a 5.1 magazine which is the one with the long baseplate. The adapter will not fit onto a WE tech 4.3 magazine which is the one with the short baseplate. The adapter will fit in a 4.3 HI-CAPA pistol with a 5.1 magazine because the grip is the same on both 5.1 and 4.3 Hi-Capas. The TM version adapter is the one with the long bb feed tube that prevents jamming from double stacking. The metal quick disconnect fitting in the photos will come installed. The fitting is a US standard Foster Pneumatics 1/8 NPT quick disconnect. The fitting can be changed to any fitting that has 1/8 NPT threads. Be sure not to cross-thread the fitting when installing a different one. The adapter does not come with a gun, magazine, or any other accessories. The included plastic spacer can be used to short-stroke your slide if you want to use it.
You may also like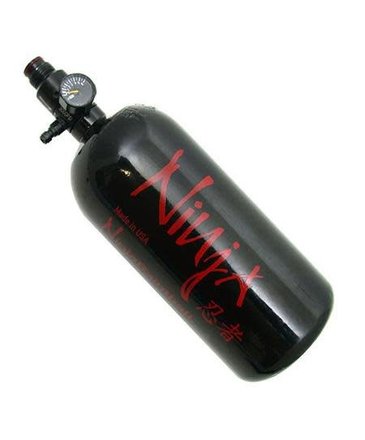 $64.99
Originally designed for paintball, Ninja's line of air tanks have made a big splash in the HPA community. Known for quality construction and reliability this tank is sure to last.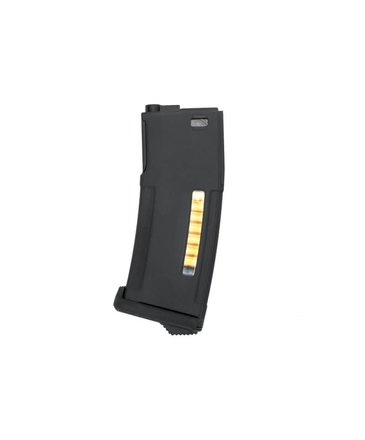 $20.99
Durable, reliable, and iconic, the PTS EPM Mid Cap is here to keep your trigger finger fed!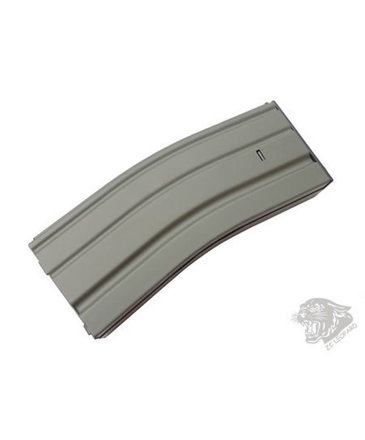 $11.99
Metal wheel wind up Hicap magazine for m4/m16 systems. 300 round capacity. Black
© Copyright 2022 Airsoft Extreme

|

Designed & Customized by AdVision

|

Powered by Lightspeed