AEX 0.36 BBs 1000 Count Bottle
AEX 0.36 BBs 1000 Count Bottle
AEX has provided players with a wide range of BBs from 0.20g to 0.43g that allows them to adjust to different fields and fps. For players who want to snipe at range with a velocity 450 FPS +, the BB weight we would recommend is a 0.36g for a stable shot. Another benefit of a heavier BB is the energy of the shot carried over distance so that when the BB hits its mark the receiving player will feel the impact.
Features:
Polished and Smooth
Easy to pour nozzle
Specifications:
Diameter: 5.95mm
Quantity: 1,000 rounds
Weight: 0.36g
Type: Plastic
Color: White
You may also like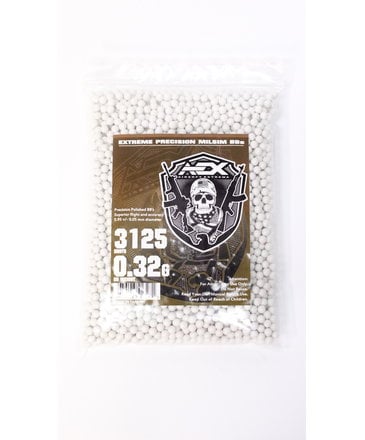 $15.99
AEX-Brand 0.32g Heavyweight BBs
Seamless and Polished
Great Option for DMR, High-FPS, or HPA Setups
Premium Quality; 5.95mm Diameter
$15.99
Are your BBs flying all over the place with your sniper rifle? Load up some 0.43g BBs and adjust your hop up to watch those BBs fly true and straight into your target.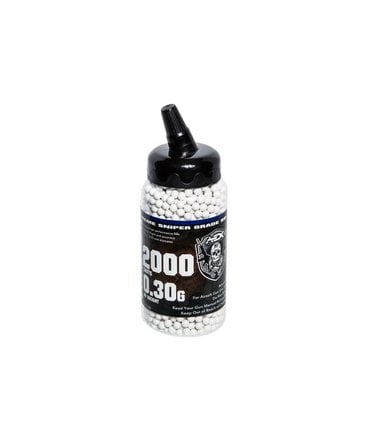 $10.99
Seamless and Polished
5.95mm Diameter
Premium-Grade Airsoft Ammo
© Copyright 2022 Airsoft Extreme

|

Designed & Customized by AdVision

|

Powered by Lightspeed