Airsoft Masterpiece Custom Infinity Formula Ver.2 Standard Slide for Hi Capa / 1911
AMSLIFF251OR / SL-IFF2-51OR
Airsoft Masterpiece Custom Infinity Formula Ver.2 Standard Slide for Hi Capa / 1911
Airsoft Masterpiece has been providing high-quality parts and accessories for airsoft pistols, specifically the Hi Capa/ 1911 line of handguns, from slides, blowback housings, and other attachments. Airsoft Masterpiece slides are made of strong CNC Aluminum keeping it featherweight yet strong reassuring the player that their handgun can take a beating. The Airsoft Masterpiece slide makes installing parts a breeze since most of the parts are dropped into the slide; some installation of aftermarket products might take some fitting so be sure to contact your local AEX gunsmith for advice. The Airsoft Masterpiece line of slides is an essential part of a high-quality Hi Capa/1911 build by offering gas efficiency from its lightweight construction to reinforcing the gun with its metal design.
Technician note:
We strongly recommend that customers purchase this Guns Modify Barrel Stabilizer if installing the current generation of Airsoft Masterpiece slides with a stock Tokyo Marui outer barrel.
In the current generation of Airsoft Masterpiece slides, the number of barrel barrel locking lugs inside the slide in front of the chamber has been reduced. This change will work fine with Airsoft Masterpiece barrels but can cause the Airsoft Masterpiece slide to not go fully back into battery with the stock Tokyo Marui outer barrel causing the gun to jam.
One way to get the slide to work with the stock Tokyo Marui outer barrel is to file the barrel lug towards the chamber at a 45-degree angle to allow the Tokyo Marui outer barrel to travel with less impedance. This is an advanced skill modification and we highly recommend it to be done by an experienced Hi Capa technician like our AEX techs. However, it is much simpler to install the Guns Modify barrel stabilizer which will reduce the barrel tilt and eliminate the risk of jamming.
Features: 
Polished Anodized Finish
CNC Aluminum
Lightweight design
Specifications:
Compatibility: Tokyo Marui and other Hi Capa models
Material: CNC Aluminum
Colors: Silver, Blue, Black, Gold, Red, Purple, Two-Tone, Green, Orange, Titanium Grey
FOR TOKYO MARUI HI CAPAS ONLY
You may also like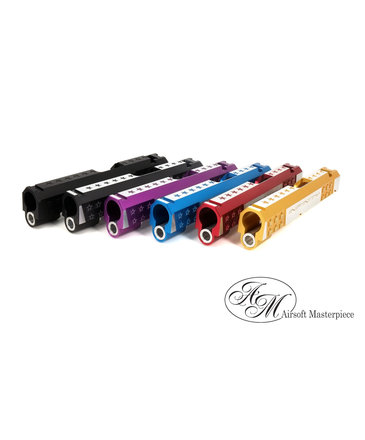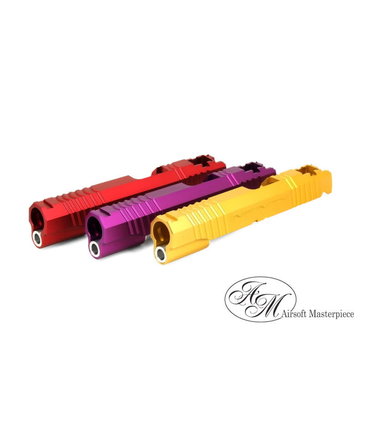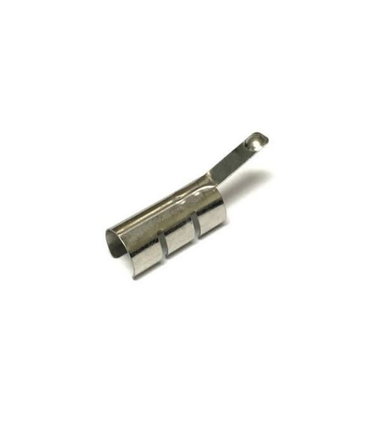 © Copyright 2023 Airsoft Extreme

|

Designed & Customized by AdVision

|

Powered by Lightspeed