Armalite M15A4 Carbine Sportline Black
Armalite M15A4 Carbine Sportline Black
Great entry-level Airsoft gun that shoots 1 Joule out of the box. This M15 Airsoft carbine with authentic Armalite markings has the ideal size for all sorts of Airsoft use; CQB, open-field, or just backyard target practicing.
A Hi-cap magazine with 300 BBs provides plenty of shots before reloading is necessary. The receiver features a top 21mm rail for mounting optical sights, a detachable carry handle with adjustable rear sights is included. The Airsoft carbine itself is built with a metal gearbox. The battery is stored in the handguard.
Features:
Fully licensed by ArmaLite
Collapsible 6 position stock
Adjustable rear sight
Front and rear sling mounts
300 rd. Hi-cap magazine
Removable carry handle
Battery and charger included
Specifications:
Overall Length: 33 inches
Weight: 4 pounds 12 ounces
Outer Barrel Length: 15 inches
Barrel Thread: 14mm Counterclockwise
Inner Barrel Length: 363 mm
Muzzle Velocity: 310-320 fps
Fire Modes: Safe/Semi/Full
Color: Black
Gearbox: V2
Magazine Capacity: 300 rd hi-cap magazine
Package Includes: Rifle, Magazine, Battery, Charger, Manual
Vendor Warranty:
This product has a 9-month warranty starting from the date of purchase when purchased from an ActionSportGames-authorized retailer. The warranty covers any defects in materials or workmanship. User-incurred damage is not covered under the warranty. Any modifications to or disassembly of the product (including removal of the federally-mandated orange tip) will void the warranty.
You may also like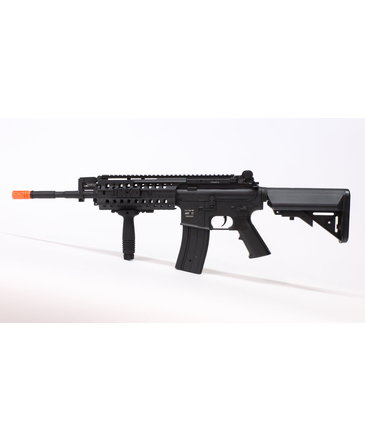 $159.99
ASG brings ArmaLite's & A.R.M.S. M15 to airsoft, with a polymer body and an adjustable crane stock for great comfort and ease of use.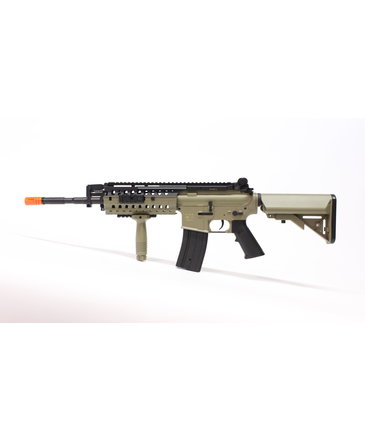 © Copyright 2023 Airsoft Extreme

|

Designed & Customized by AdVision

|

Powered by Lightspeed