ASG CZ Scorpion EVO 3 A1 8" SMG
ASG CZ Scorpion EVO 3 A1 8" SMG
Daily Deal!
Get FREE battery, charger, and bb loader with purchase.
Valid Dec 2nd - 4th
Unmatched Realism:  The ASG CZ Scorpion EVO 3 A1 sets the gold standard for realism in Airsoft, designed to bring players as close as possible to the experience of handling the genuine EVO 3 firearm. Its unique features, such as a functional bolt lock and empty magazine detection, make your gameplay feel incredibly true to life. As the magazine empties, the EVO 3 stops firing, exactly as a real firearm would behave, enhancing the authenticity of your Airsoft experience.
Quality Construction:  Fiber-reinforced polymer receiver and CNC machined parts create a robust and durable frame. This airsoft rifle has the strength to withstand high-tension springs and high-speed operations, giving you a product that's not just about looks; it's built to last. The high-grade construction goes beyond the superficial, delivering a toughness comparable to the real EVO 3 firearm.
Advanced Internals:  Includes a specially designed gearbox for enhanced durability and Quick Detach (QD) spring change capabilities. Custom electronics, exclusive to EVO 3 A1, add an advanced dimension to your gameplay, offering improved battery and motor efficiency and crisp trigger response.
Improved Control:  Ambidextrous controls and a 4-position fire selector with genuine 3-shot burst capabilities cater to all players. The EVO 3 A1 offers you unprecedented control over your gameplay, providing an intuitive, user-friendly interface for optimal performance on the field.
Flexible Customization:  A folding/removable stock, compatibility with LiPo batteries, and standard Picatinny rails provide numerous options for customization. Tailor your setup to match your playing style, scenario requirements, and tactical gear preferences. This is your rifle, on your terms.
Features
Fiber-reinforced polymer receiver with CNC machined metal outer barrel, flash hider, and barrel nut
Newly designed proprietary EVO 3 A1 gearbox with QD spring change capabilities
Electronically controlled gearbox for optimal battery and motor efficiency
Empty magazine detection and functional bolt lock for added realism
Ambidextrous controls for ease of use
4-position fire selector with genuine 3-shot burst capabilities
Improved gearbox shell design compatible with standard V2/V3 gearbox cylinders
2018 version with optimized gear position and proprietary cylinder and cylinder head
Folding/removable stock for easy storage and transportation
LiPo readiness, compatible with up to 11.1v batteries
Specifications
Overall Length 16.7 - 24.6 inches (Adjustable)
Weight 5.3 lbs
Outer Barrel Length 8.2 inches
Barrel Thread 18mm CW (14mm CCW adapters are available)
Inner Barrel Length 208mm
Inner Barrel Diameter 6.04mm
Muzzle Velocity ~395 FPS (Measured with 0.20g BB's)
Fire Modes Semi / 3rd Burst / Full-Auto / Safety
Color Black, Battleship Gray, FDE Desert Tan
Gearbox Proprietary EVO 3 A1
Battery Compatibility (not included) recommend 11.1V 1200 mah Li-Po AK stick type with T-plug, 7.4v or 11.1v LiPo Small Tri-Cell Type (3x nunchuck) also compatible
Magazine Capacity 75 rd Mid-Capacity
Package Includes Rifle, Magazine, and Manual
Player Package Adds:
3-pack EVO 75 rd mags,
Aimsports 1" Riser Mount,
AEX 1x20mm red/green dot sight,
iPower 11.1v 1200mAh 20C AK Stick LiPo Battery Deans,
iPower B3+ Lipo Charger,
AEX 0.28g 3,500 rd Bio BBs,
WoSport 500rd BB Speed Loader 
You may also like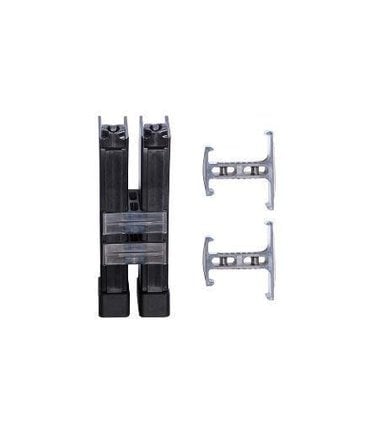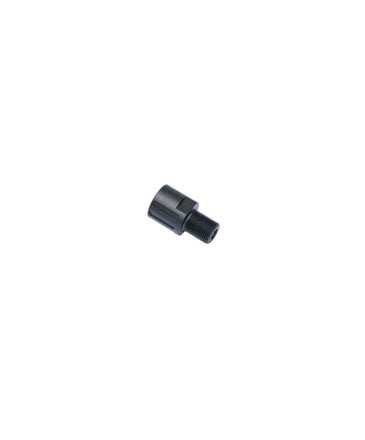 $16.99
For mounting your favorite standard 14mm muzzle devices to your EVO.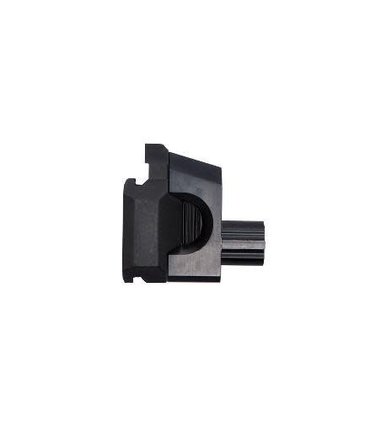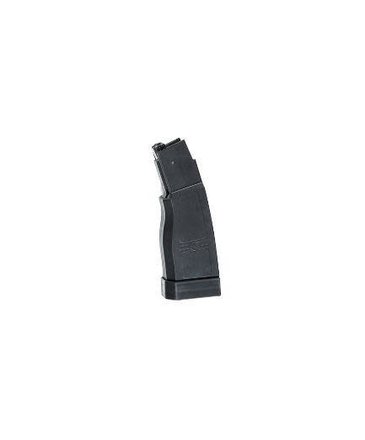 $37.99
- Oversized winding wheel
- Over-molded grip over shell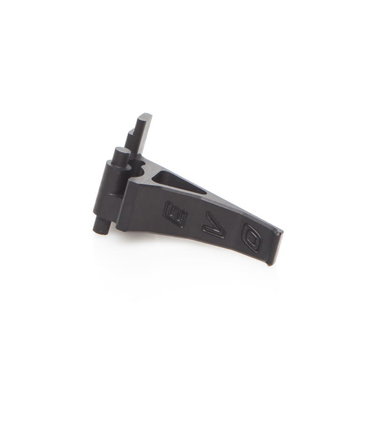 Sale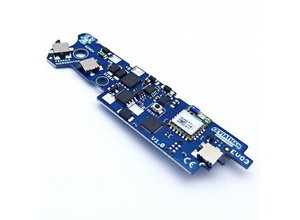 Sale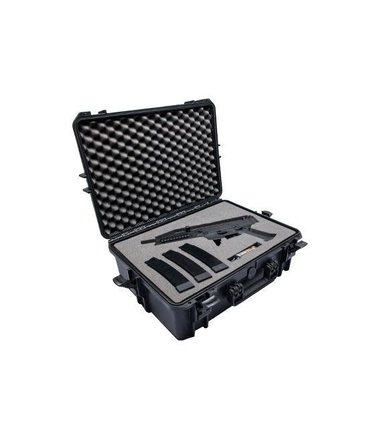 $124.99
ASG EVO Field Case
© Copyright 2023 Airsoft Extreme

|

Designed & Customized by AdVision

|

Powered by Lightspeed