Big Dragon SI Style Lightweight Aluminum Stock Tube for M4 AEG Blue
Big Dragon SI Style Lightweight Aluminum Stock Tube for M4 AEG Blue
The Big Dragon SL Style Lightweight Aluminum Stock Tube for M4 AEG's in blue is a standard buffer tube for M4 compatible system attached with the standard plate, screw, and castle nut. The stock tube is made of lightweight CNC aluminum giving a nice lightweight feeling, and still having trust in the integrity of the system. This system will also work in tandem with most aftermarket M4 stocks, as long as the stock is accepting of after market stock tubes. The packaging comes included with all the mounting hardware needed including the plate to route the wire harness through, stock tube screw securing the plate and stock tube to the rear of the receiver, and castle nut to apply an opposing force to ensure a tight fit again the receiver.
Features
Compatible with most M4 style stocks


Compatible with most M4 style rifles
Made out of lightweight CNC Aluminum


6 collapsable positions
Specifications
Color Blue
Material CNC Aluminum
System M4 Stock Systems
Package Includes Buffertube. Mounting Plate, Buffertube Screw, Castle Nut
You may also like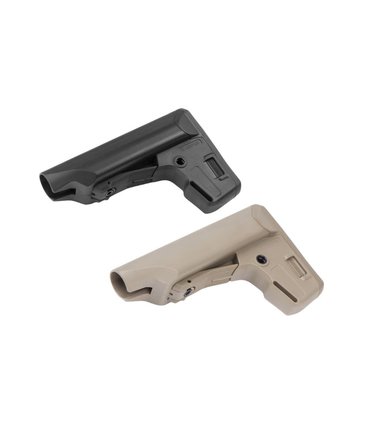 $47.95
Wished there was an adjustable stock that can hold bigger batteries? This calls for the PTS Enhanced Polymer Stock (EPS) with its large cavity for NiMh, LiPo, and Li-Ion batteries.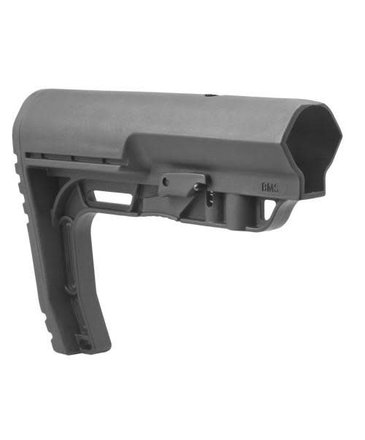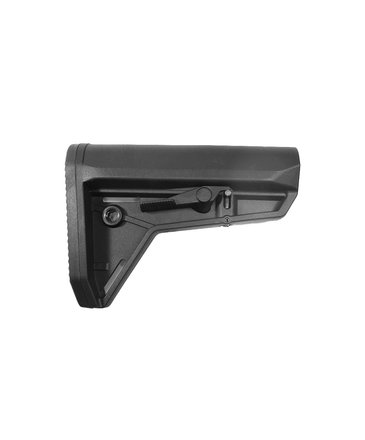 © Copyright 2023 Airsoft Extreme

|

Designed & Customized by AdVision

|

Powered by Lightspeed