CTM Hi Capa to M4 HPA adapter
$64.95 $58.45
You saved: 10%
CTM Hi Capa to M4 HPA Adapter - Airsoft Extreme
The CTM Hi Capa to M4 HPA Adapter is a game-changer for airsoft enthusiasts seeking enhanced versatility and performance. Designed by CTM TAC, this injection-molded adapter revolutionizes your Hi Capa airsoft pistol experience by allowing seamless integration of High-Pressure Air (HPA) and M4 AEG magazines. Crafted from durable materials, the adapter ensures robustness while offering a spectrum of color configurations to match your style.
Unlock the potential of your Hi Capa pistol with this adapter, compatible with WE, Armorer Works, TM, KJW, and SSP models. Its CNC 6061 aluminum magazine release, coupled with a body made from strong glass reinforced nylon material, guarantees reliability and durability. The adapter facilitates compatibility with PTS Syndicate SpeedQB EPM and various other M4 magazine brands, ensuring a broad range of choices for users.
Features
Injection-molded HPA adapter for Hi Capa pistols
Compatible with a wide range of Hi Capa models
CNC 6061 aluminum magazine release for durability
Strong glass reinforced nylon body construction
Key ring slot for personal customization
Allows use of M4 AEG magazines on Hi Capa pistols
Specifications
Material Body: Strong glass reinforced nylon material, Release button: CNC 6061 aluminum, Valve 1215MS Free cutting steel
Weight 107 g
Color Options BK-GY / BU-SV / RD-GD / VT-GN / BK / EGD / BK / ERB
You may also like
Sale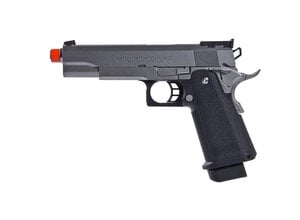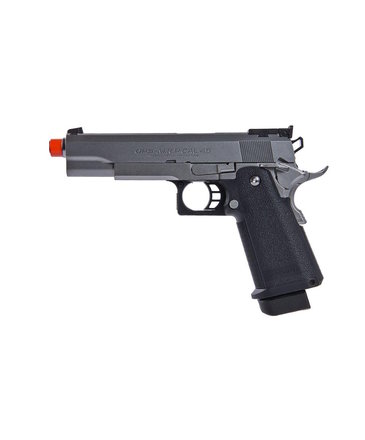 Sale
$169.99 $152.99
The Tokyo Marui Hi Capa 5.1 is the perfect modular pistol that can fit any play style and with the ability to be upgraded with its vast amount of aftermarket parts and accessories, makes it a popular choice for all types of players.
Sale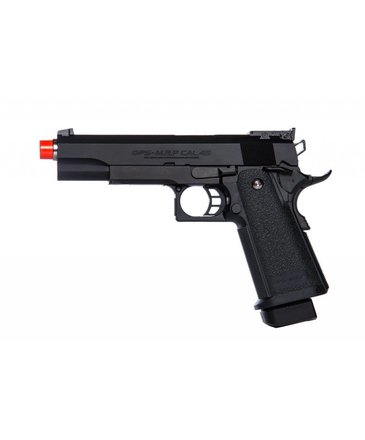 Sale
$159.99 $143.99
- Strong recoil and fast cycling
- Adjustable rear sight
- Optional 20mm accessory rail
- 31 round magazine
© Copyright 2023 Airsoft Extreme

|

Designed & Customized by AdVision

|

Powered by Lightspeed