Dr Black 120% Enhanced Loading Nozzle Spring for Tokyo Marui Hi Capa / 1911 , 3 pack
Dr Black 120% Enhanced Loading Nozzle Spring for Tokyo Marui Hi Capa / 1911 , 3 pack
Upgrade your Tokyo Marui Hi Capa or 1911 pistol with the Dr. Black 120% Enhanced Loading Nozzle Spring, designed for faster cycling and consistent feeding. This high-quality spring is an essential upgrade if you are enhancing your recoil spring or short-stroking your pistol. With 120% cycling power, this spring ensures stable nozzle movement and rapid resetting for reliable performance on both stock and modified builds.
Compatible with both plastic and metal loading nozzles, this spring boasts higher durability compared to stock springs in Tokyo Marui pistols. The stiffer nozzle spring resets the nozzle more rapidly, allowing for consistent feeding on short-stroked and faster cycling pistol builds without affecting gas efficiency. The Dr. Black 120% Enhanced Loading Nozzle Spring is one of the best quality 120% nozzle springs available on the market, offering both improved performance and durability.
Easy to install and requiring no special tools or maintenance, this spring is exclusively designed for Tokyo Marui Hi Capa and 1911 models. Each package includes three springs, ensuring you have spares on hand for future use or replacement.
Features
120% cycling power for faster and consistent feeding
Stable nozzle movement
Designed for Tokyo Marui Hi Capa 5.1 / 4.3 / 1911
Higher durability than stock springs
Easy installation
Package includes 3 springs
Specifications
Manufacturer: Dr. Black
Model: 120% Enhanced Loading Nozzle Spring For TM Hicapa 5.1 / 4.3 / 1911
Compatibility: Tokyo Marui Hi Capa and 1911 models
Package Includes: 3x Springs
You may also like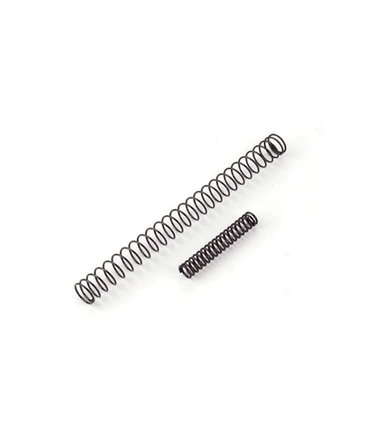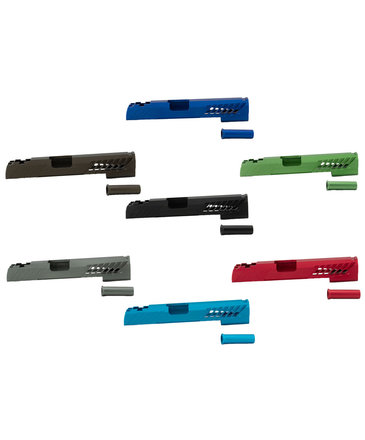 $124.99
For those who are looking for a new slide to hold on to, the Dr. Black Type-300R Aluminum Slide is the way to go! The Front and Rear serrations help you grip on your slide with ease and precision. Pick the color that best suits your personality today!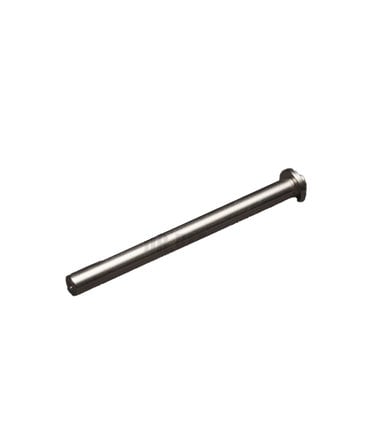 $21.99
Replace those worn-out recoil springs on your TM Hi Capa with this Recoil Spring Rod from Dr. Black! This one-piece design is crafted from stainless steel for corrosion-proofing.
© Copyright 2023 Airsoft Extreme

|

Designed & Customized by AdVision

|

Powered by Lightspeed