Gorilla Mini FCU ver2 fire control unit for HPA engines with MTW trigger board
Gorilla Mini FCU ver2 Fire Control Unit for HPA Engines with MTW Trigger Board
Upgrade your airsoft game with the Gorilla Mini FCU, a cutting-edge fire control unit designed for HPA systems. Experience swift and seamless settings adjustments through Bluetooth, eliminating the need for time-consuming disassembly. This compact control unit offers all the features of traditional Gorilla FCUs and then some, with reduced power consumption and a smaller board size. Whether you're using a single or double solenoid system, the Gorilla Mini FCU can replace your FCU without losing any functionality and even adding new capabilities.
Customize your airsoft gameplay like never before by selecting your favorite fire modes and sequencing them to your preference, available on major HPA systems. The Gorilla Mini FCU is built to withstand harsh conditions, from humidity to rain, ensuring reliability in all weather. You can simulate a midcap magazine's ammo capacity, avoid dry fires, and use burst mode in both SEMI and AUTO, enhancing your gameplay experience. With features like a sniper delay function, total shot counters, and the ability to lock parameters for tournament play, the Gorilla Mini FCU empowers you to excel on the airsoft field. The product comes with an app available on both the Play Store and Apple Store for easy configuration.
Features
Quick and easy Bluetooth configuration for HPA systems
Compatible with single and double solenoid systems
Customizable fire modes, including burst mode and sniper delay
Simulate midcap magazine capacity, preventing dry fires
Water-resistant and durable design for all-weather use
Low standby power consumption, with up to 200 hours of battery life
Tournament Lock feature for competitive play
DualTrigger mode for rapid firing
Compatible with MTW Gen1 and Gen2
Specifications
You may also like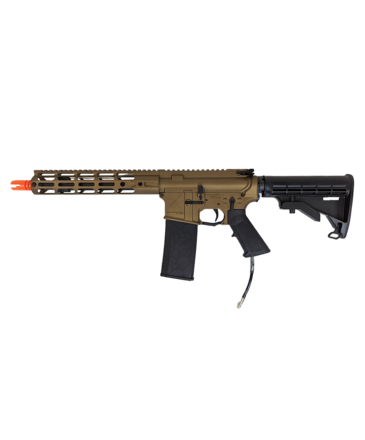 $1,300.00
Limited edition HPA rifle by Wolverine. Only 250 made!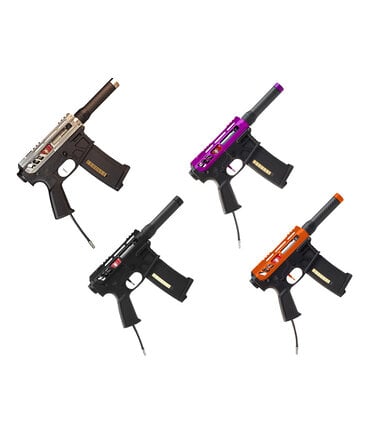 $864.20
Heretic Labs Article I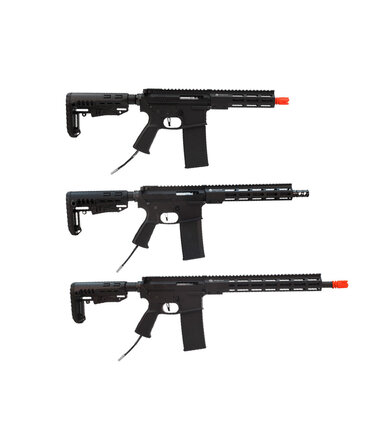 © Copyright 2023 Airsoft Extreme

|

Designed & Customized by AdVision

|

Powered by Lightspeed