ASG INFINITY CNC 30,000 RPM High Torque Motor
ASG INFINITY CNC 30,000 RPM High Torque Motor
In airsoft, the motor of your rifle is an important part that makes your gun function by turning over your gears to fire off the gun. Aftermarket motors come in either high torque that improves trigger response but lower fire rate or high-speed improving rate of fire but lower trigger response.
The ASG INFINITY CNC 30k motor has high-quality CNC parts to give the motor greater durability and performance than a stock one in your rifle. The motor output is 30,000 rpm which is strong enough to pull SP110 springs easily without heating up the pistol grip rapidly. This ASG INFINITY CNC 30k motor is an upgrade we highly consider if you want to step up the trigger response and the fire rate of your airsoft rifle.
Features:
CNC steel shaft
CNC steel gear
Strong rare earth magnets
Steel rotor
Larger motor shaft ball bearings
Specifications:
Type: Long
Output Rating: 30,000 rpm
Application: High Torque
You may also like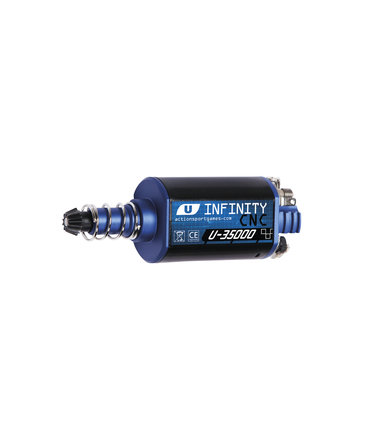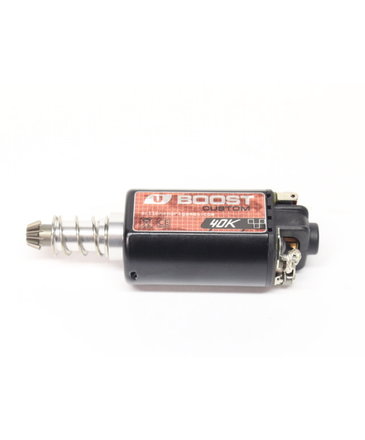 $39.99
Do you feel like your gun is not getting the fire rate you wanted? Upgrade to the ASG Ultimate Boost 40k motor to ramp out a streamline of bbs at your opponents.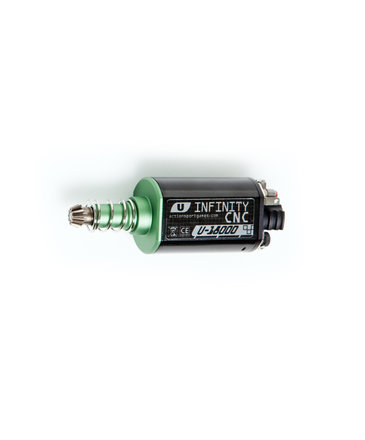 $64.99
The ASG INFINITY motors offer a range of torque and speed giving you either high rates of fire or trigger response that can improve your gun's performance even further.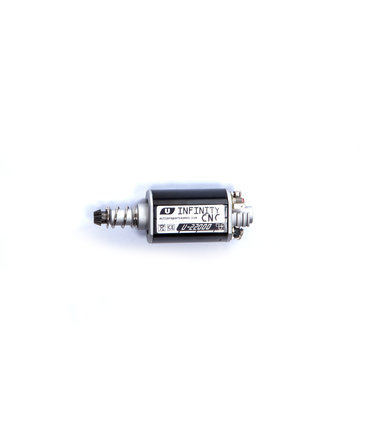 $64.99
Is your airsoft rifle feeling sluggish or not as quick on the trigger response? Install a ASG INFINITY CNC 22K motor to get your gun up to speed and feel how smooth the motor turns the gun over.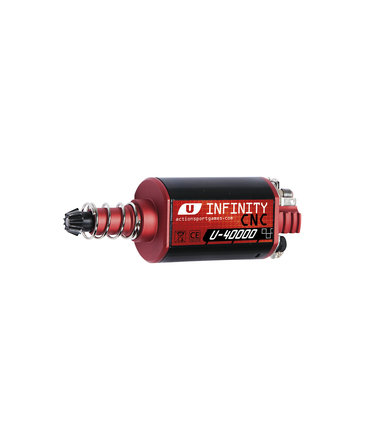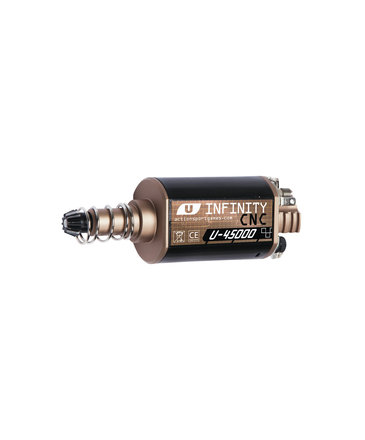 © Copyright 2021 Airsoft Extreme

|

Designed & Customized by AdVision

|

Powered by Lightspeed