ASG INFINITY CNC 35K Motor Long
ASG INFINITY CNC 35,000 RPM High Torque Motor
This is a long axle version, rated to run at 35000 rpm.
The latest high-performance motors in the ULTIMATE Upgrade Series are made with CNC machined parts for greater strength and performance and have all been developed to include the latest technologically developments, in a continuing effort to offer a wider selection of motors allowing the discerning Airsoft player to find the optimal solution for any particular upgrade.
Features:
CNC machined aluminum front and back covers
CNC machined pinion steel gear
CNC machined stainless steel shaft
Silicon steel rotor
Precision-built motor housing
Heat resistant rare-earth magnets
Enlarged motor-shaft ball-bearing stabilizers
High-grade silver plated wiring and larger carbon brushes for improved electrical conductivity
Specifications:
Type: Long
Output Rating: 35,000 rpm
Application: High Torque
You may also like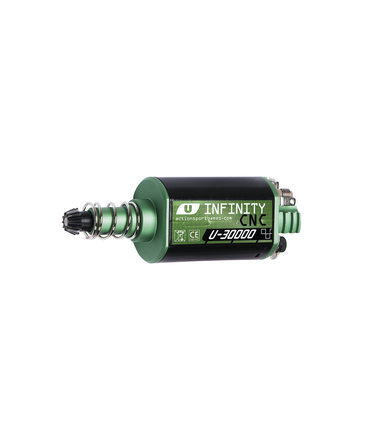 $64.99
The ASG INFINITY motors offer a range of torque and speed giving you either high rates of fire or trigger response that can improve your gun's performance even further.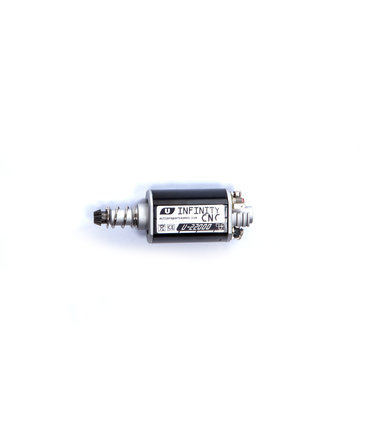 $64.99
Is your airsoft rifle feeling sluggish or not as quick on the trigger response? Install a ASG INFINITY CNC 22K motor to get your gun up to speed and feel how smooth the motor turns the gun over.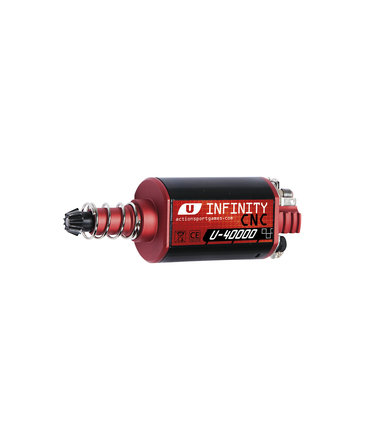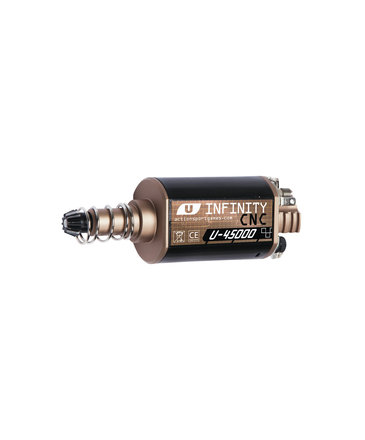 © Copyright 2022 Airsoft Extreme

|

Designed & Customized by AdVision

|

Powered by Lightspeed