iPower 7.4v 1100mah 20c Lithium Polymer Nunchuck Battery
$16.99 $15.29
You saved: 10%
iPower 7.4v 1100mah 20c Lithium Polymer Nunchuck Battery
iPower batteries provided power and compact size to fit many different types of battery compartments for most of the airsoft guns in the market. With the 7.4v 1100mah 20c Nunchuck you will get the power you need to play with your gun and not worry about your battery not fitting. Just remember to not drain LiPo batteries.
Warning: Lithium Polymer batteries can cause fire or explosive damage is charged, stored, or handled improperly. Follow all necessary safety and storage precautions and use the correct charger type when using Lithium Polymer batteries. AEX recommends the Lipo battery storage bag to safely store and charge your LiPo batteries.
Features:
Compact size
Fits most crane stock/buffer tubes
Charges off LiPo smart chargers
Specifications:
Length: 5 inches
Width: 2 inches
Voltage: 7.4v
Capacity: 1100 mAh
Discharge Rate: 20C
Connector Type: Mini Tamiya
You may also like
Sale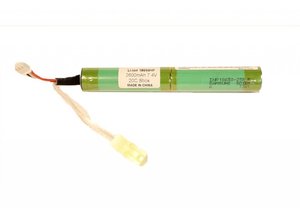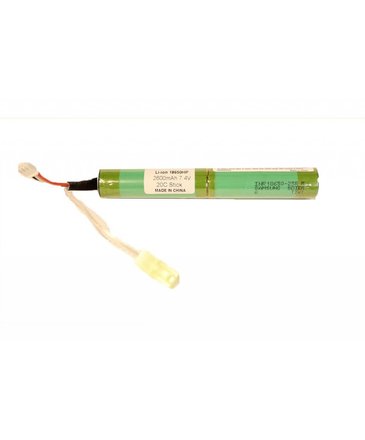 Sale
$23.99 $21.59
Is your battery just not lasting through the day? Upgrade to this Li-Ion Battery pack and enjoy 2600mah of playtime!
Sale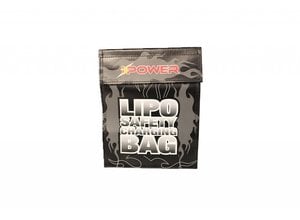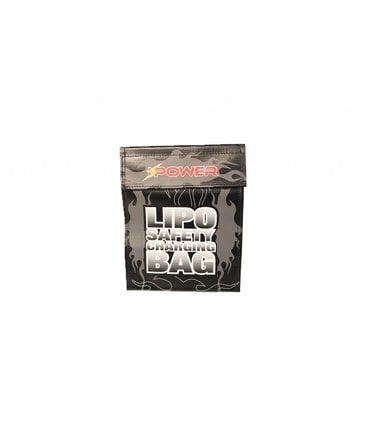 Sale
$6.99 $6.29
Don't just charge your battery out in the open. Put it into an iPower small lipo charge bag to make sure your battery is housed in a fire retardant bag just in case something goes wrong.
Sale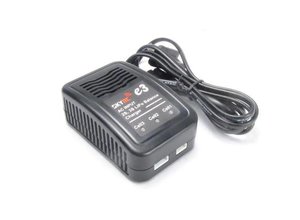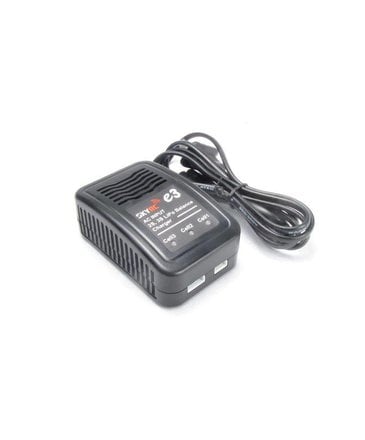 Sale
$22.99 $20.69
What's more important than the battery itself? Making sure it's charged! (And charged properly!)
Sale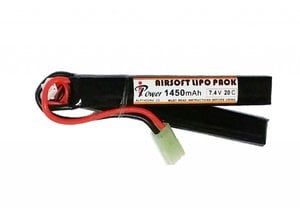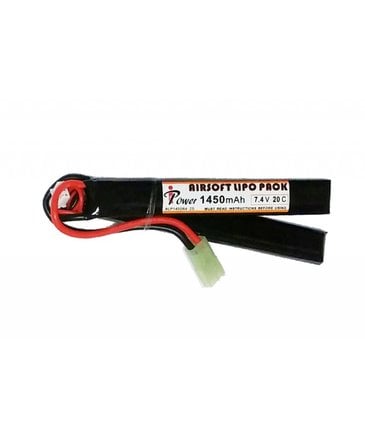 Sale
$20.99 $18.89
Don't "cell" yourself short on power and pick up this iPower 2x Nunchuck battery!
Sale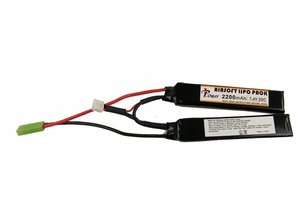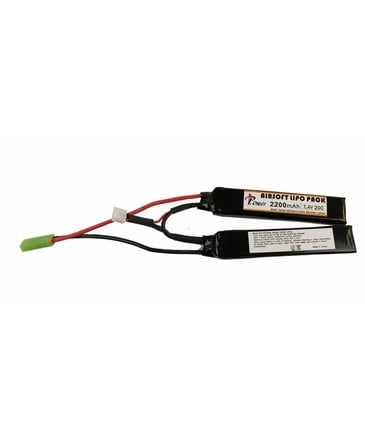 Sale
$21.99 $19.79
iPower 7.4v 2200mah Nunchuck Lipo Battery with Mini-Tamiya connector.
Sale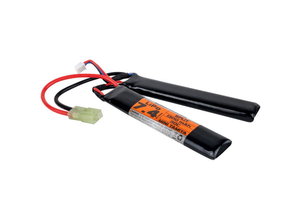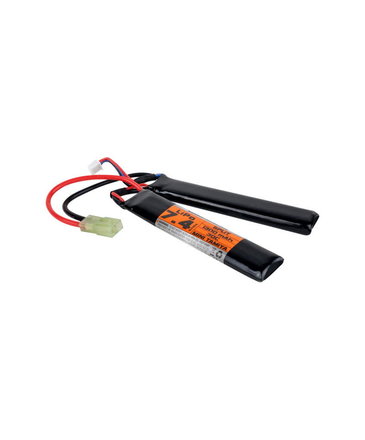 Sale
$27.99 $25.19
1300mAh capacity lasts for ~1100 shots before needing a recharge
Able to power almost all replicas
Pre-installed Mini Tamiya connector for maximum compatibility
Nunchuck design is meant to fit in rear-wired replicas with an AR-style or similar stock
© Copyright 2023 Airsoft Extreme

|

Designed & Customized by AdVision

|

Powered by Lightspeed