MAC MSG (Multireg Speedsoft Grip) Aluminum Grip
$289.99 $260.99
You saved: 10%
MAC MSG (Multireg Speedsoft Grip) Aluminum Grip Green for Polarstar Micro Regulator
If you're on the hunt for the perfect upgrade to your Polarstar Micro, the MAC MSG Multireg Speedsoft Grip in striking green is here to elevate your airsoft game. With over 20 years of industry experience, Airsoft Extreme brings you this precision-engineered masterpiece, ensuring you'll experience top-tier performance and comfort on the battlefield.
The MAC MSG grip is a result of collaboration between GORILLA and MAC, and it's more than just an accessory – it's a game-changer for your airsoft experience. Crafted from high-quality aluminum and designed with speedsoft players in mind, this grip offers not only style but also unbeatable functionality. The green finish gives your gun a distinctive look that'll make you stand out on the field.
Features
Available in 6 Colors and 22 Different Color Combinations for ultimate customization.
Compatible with 3 Different Regulators, each with a specific adapter: Wolverine CAT5, Wolverine Storm, and Polarstar Micro Reg.
Weighing just 160 grams without a regulator, it keeps your setup lightweight for agile gameplay.
Magnetic Back-Cap ensures quick and secure access to the internals.
Easy Installation with included 4 screws, 6mm tube fitting, and Allen Key, making it a hassle-free upgrade.
Specifications
Weight 160 grams
Material High-quality Aluminum
You may also like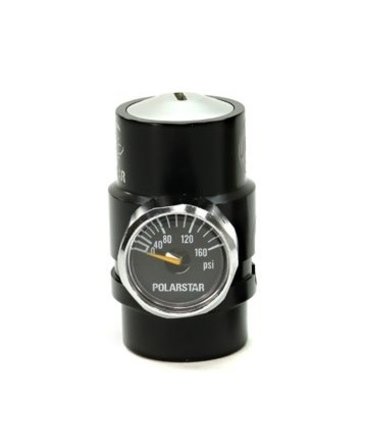 © Copyright 2023 Airsoft Extreme

|

Designed & Customized by AdVision

|

Powered by Lightspeed