NC Star XRS Series Low Profile 2-7x32mm Modular Illuminated Scope
$114.99 $103.49
You saved: 10%
NC Star XRS Series Low Profile 2-7x32mm Modular Illuminated Scope
The XRS Scope features a modular ring system. This makes it easy to add and Picatinny rails or RMR mounts to the front and rear rings. A 32mm objective lens maintains a good sight picture and is still large enough for target tracking. The 2-7x magnification makes this optic a great choice for almost any environment. To further enhance the optics capability, the mil-dot reticle can be illuminated in blue. Offering much better contrast in low light scenarios, where a red reticle may be too bright and obscure the target. With 7 different brightness settings, this optic can compete in a wide "scope" of situations!
Features:
Black anodized aluminum construction
Modular scope rings
Convertible base mount
Illuminated reticle
Mounts to Picatinny and Weaver rails
Specifications:
Magnification: 2-7x
Objective Diameter: 32mm
Tube Diameter: 34mm
Length: 7.1 Inches
Battery: CR2032
Reticle: Mil-Dot
Reticle Color: Black/Blue
You may also like
Sale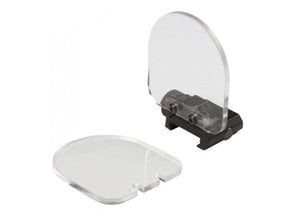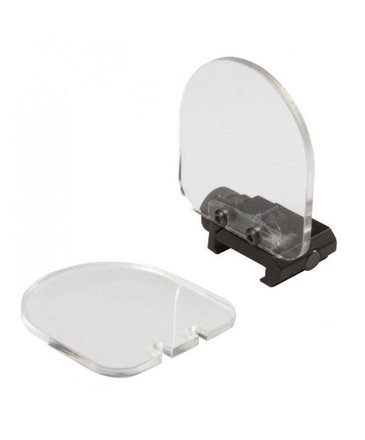 Sale
$14.99 $13.49
Didn't see that BB coming? Not to worry, the Aim sports CLP did!
Sale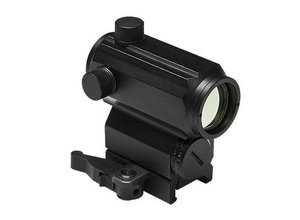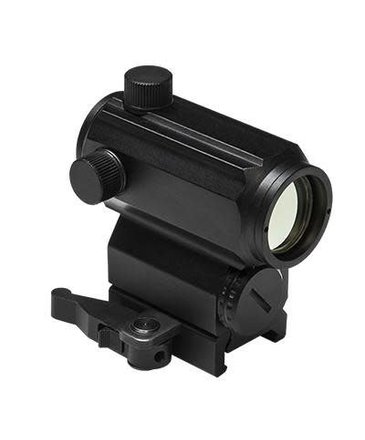 Sale
$60.99 $54.89
Tired of not being able to see down your sight with a mask on? NC Star has got the answer to your problem!
Sale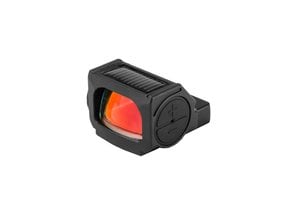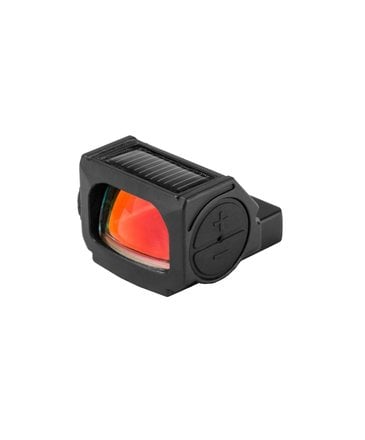 Sale
Sale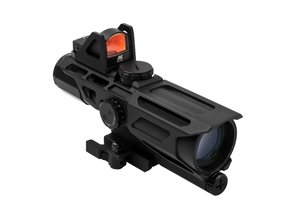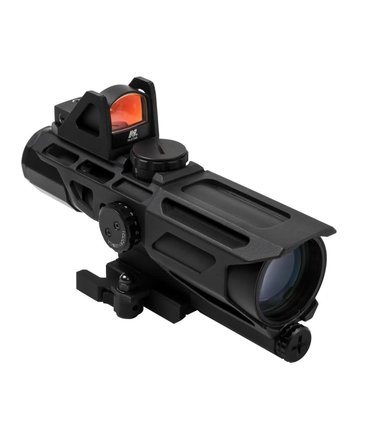 Sale
Sale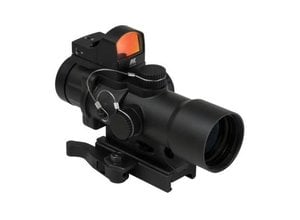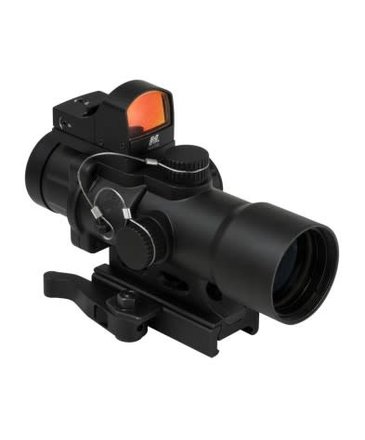 Sale
$105.99 $95.39
Need a little zoom to see where your shots are going but need to switch to a red dot for close-quarters combat? The NC Star compact prismatic scope offers the zoom of a scope but has a red dot mounted on top just in case an opponent comes in close.
© Copyright 2023 Airsoft Extreme

|

Designed & Customized by AdVision

|

Powered by Lightspeed