Perun Upgrade MOSFET Kit 2.0 for G&G ETU AEG Gearboxes
Perun Upgrade MOSFET Kit 2.0 for G&G ETU AEG Gearboxes
Perun Upgrade Kit for G&G ETU enhances your trigger unit by adding several new options. Simply disconnect the stock electronic board and plug in our Upgrade Kit. The stock trigger unit is retained, so there is no need to open the gearbox.
Precocking: Fast trigger response can be a matter of victory or defeat, especially in CQB situations. With precocking enabled, the piston will remain in the rear position after each shot with the spring already compressed, ensuring that the next shot will be fired immediately after you pull the trigger. Precocking works in semi, burst, and full-automatic modes.
Battery protection mode: dedicated to Li-Po batteries. Should the battery voltage fall to a dangerously low level, the user will be notified by short sound signals that are repeated every 30 seconds. This may also be freely switched on and off.
Double shot mode: allows for easy double shots in semi-automatic setting. After enabling this mode, if semi-automatic fire is set, shots will be fired not only when the trigger is pressed, but also when it's released.
Electronic fuse: designed to work with Li-Po batteries will save your replica and battery in case of a major malfunction. It will automatically disconnect the battery if a short circuit or blocked motor is detected.
G&G ETU has an active brake, which is retained in our upgrade kit. Active brake stops the motor after each shot. In case of a double-shot problem in replicas with a high rate of fire, the active brake will be an effective solution. It can also prevent compression of the main spring for a longer time if you will fire a shot with AB on before storing your replica for a longer time. The active brake can be switched on or off at any time in few seconds.
Features:
Ultra-compact mosfet designed for G&G ETU gearboxes
Specialized transistor w/ very low resistance
Cycle control and programmable firing modes
Active brake and precocking
LiPo protection; can be used with LiPo batteries up to 14.8v
Ultra-low resistance wiring
You may also like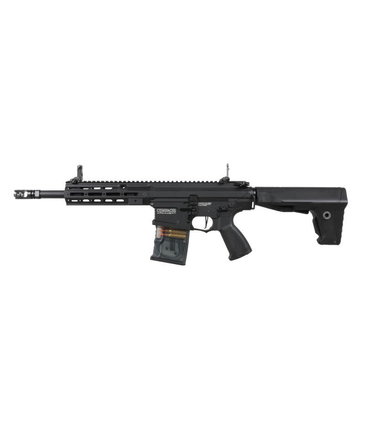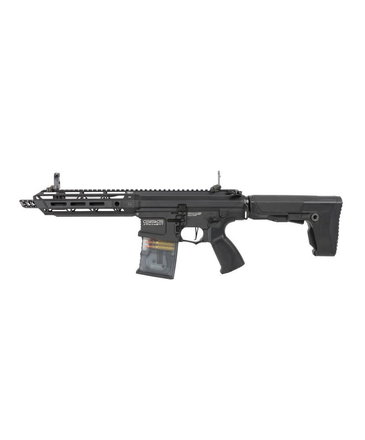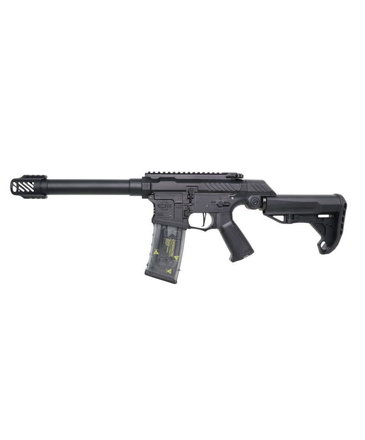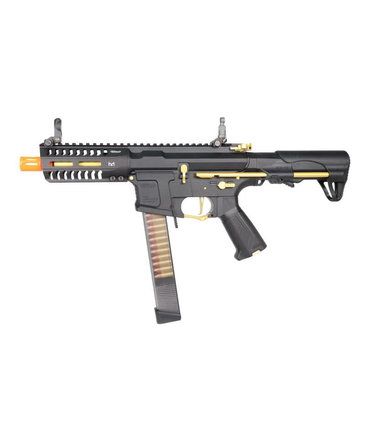 $289.00
Want to stand out from all the other G&G ARP9's? Presenting the all-new ARP 9 Stealth Gold Edition with SS-50 Mock Suppressor and 60 round dummy round magazine.
EGCARPSTLYNBNCM / EGC-ARP-STL-YNB-NCM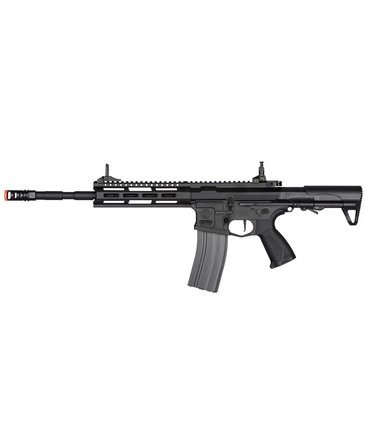 $232.00
EGC16PR2EBNBNCM / EGC-16P-R2E-BNB-NCM
© Copyright 2022 Airsoft Extreme

|

Designed & Customized by AdVision

|

Powered by Lightspeed