Pro-Arms CNC Aluminum 14mm CCW Threaded Barrel for Umarex Glock G19X and G45 Black
$37.99 $34.19
You saved: 10%
Pro-Arms Elite Force G19X/G45 threaded Barrel Black
This replacement threaded barrel for the Glock 19X and Glock 45features precision-crafted 14mm threading to allow most barrel attachments. The matte finish has a weather protective coating that will protect the barrel through harsh weather.
NOTE: Installation on the G45 Gen5 also requires lengthening the inner barrel to 91mm or greater.  We recommend the Maple Leaf 91mm tightbore pistol barrel.
Features
Precision CNC machined aluminum
14mm counterclockwise threading
Weather-resistant finish
Specifications
Compatibility Elite Force G19X 
Material Aluminum Alloy
Thread 14mm CCW
NOTE Click here for the standard Elite Force G19 (Gen 3) threaded barrel
You may also like
Sale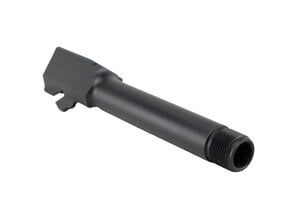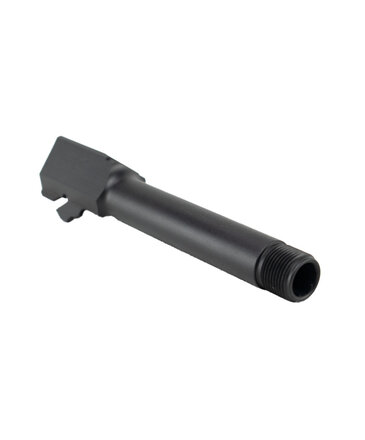 Sale
$34.99 $31.49
This barrel is a threaded barrel for the Elite Force Glock 19, allowing all sorts of attachments.
Sale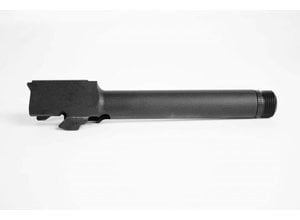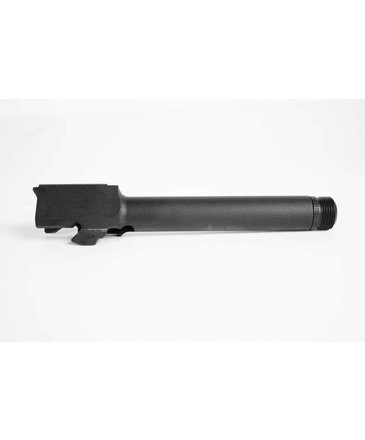 Sale
$37.99 $34.19
This barrel is a threaded barrel for the Elite Force Glock 17 Gen4 blowback models made by VFC
© Copyright 2023 Airsoft Extreme

|

Designed & Customized by AdVision

|

Powered by Lightspeed