PTS Griffin Armament Taper Mount Minimalist Stealth Flash Hider
$30.00 $27.00
You saved: 10%
PTS Griffin Armament Taper Mount Minimalist Stealth Flash Hider
The fully licensed PTS Griffin Armament Taper Mount series flash hiders are manufactured from steel alloy CNC machined with QPQ treatment.
Specifications:
• Color – Black
• Material – Steel Alloy CNC Machined
• Treatment - QPQ
• Weight – 89g (approx.)
• Dimension – 27.3 x 27.3 x 46mm
• Compatibility – Any airsoft gun with 14mm CCW barrel thread

License: Griffin Armament® logo and related brand names are trademarks of Griffin Armament® in the United States and/or other countries and are used for airsoft replicas under exclusive worldwide license by PTS Syndicate, Ltd. www.ptssyndicate.com
Disclaimer: This product is for airsoft, training, and simulation purposes only. Utilizing Airsoft products improperly, including in real firearm applications, are potentially dangerous and may cause serious injury. PTS will not accept any responsibility or liability for misuse of this product.
You may also like
Sale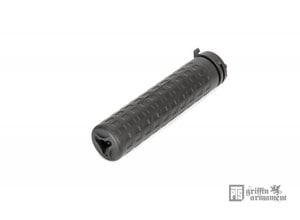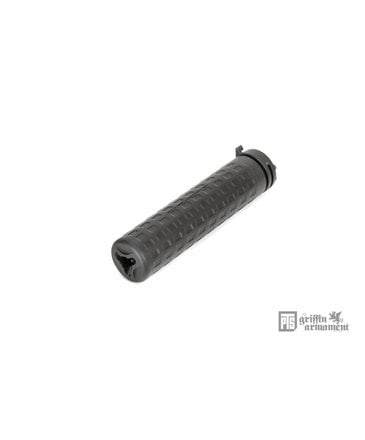 Sale
Sale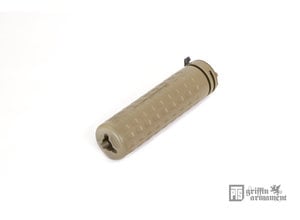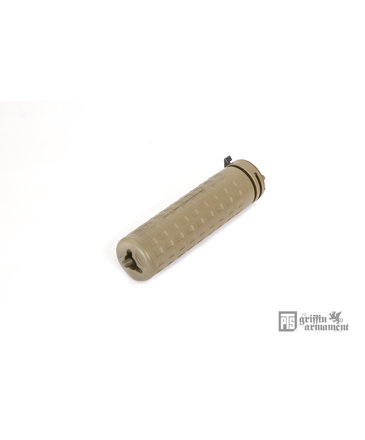 Sale
Sale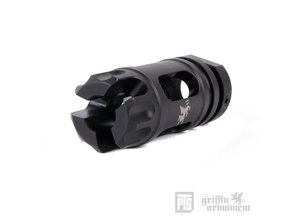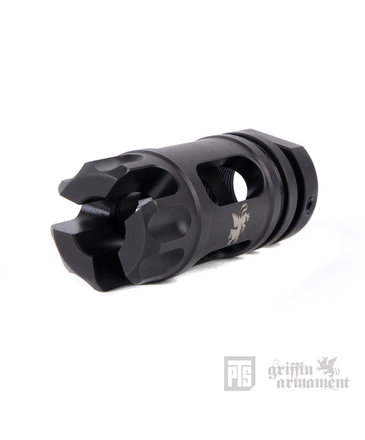 Sale
$27.99 $25.19
Give your rifle some character with the licensed PTS Griffin SD FlashComp and make it stand out from the rest of your team's lineup.
Sale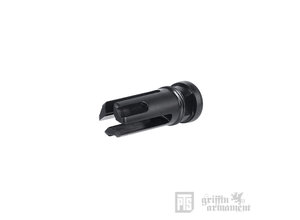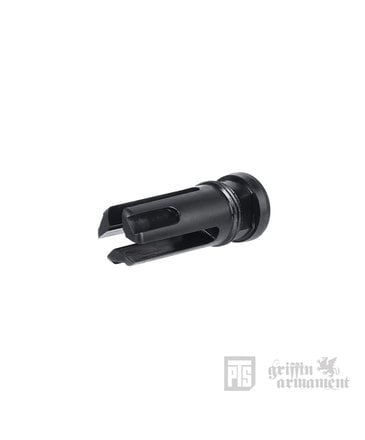 Sale
© Copyright 2023 Airsoft Extreme

|

Designed & Customized by AdVision

|

Powered by Lightspeed