PTS Kinetic SAS SCAR Adaptable Stock Kit (for VFC GBB SCAR)
$89.99 $80.99
You saved: 10%
PTS Kinetic SAS SCAR Adaptable Stock Kit for VFC GBB SCAR
Upgrade your VFC GBB SCAR with the PTS Kinetic SAS SCAR Adaptable Stock Kit from Airsoft Extreme, a seasoned player in the airsoft industry. With over 20 years of experience, Airsoft Extreme brings you a game-changing accessory that combines innovation and compatibility for your SCAR platform rifle.
Features
Designed for VFC Models: The PTS Kinetic SAS SCAR Adaptable Stock Kit is tailor-made for VFC SCAR-H Gas Blowback models, ensuring a flawless fit and optimal performance.
Reinforced Polymer Adapter Bracket: The included adapter bracket boasts reinforced polymer construction, providing exceptional stock support and rigidity for intense airsoft battles.
PTS Masada Folding Stock: Experience the renowned PTS Masada folding stock equipped with side folding, spring lock tension, seven telescoping adjustable positions, adjustable cheek riser, and a versatile QD cup.
Specifications
Adapter Color Black
Stock Color Options Black / Flat Dark Earth
Material Reinforced Polymer
Dimensions (Without Packaging) 203 x 146 x 50 mm
Dimensions (Packaging Box) 228 x 148 x 60 mm
Weight (Without Packaging) 430g (approx.)
Weight (Packaging Box) 500g (approx.)
Compatibility Compatible with VFC SCAR-H (GBB). Please note that this stock does not have battery holding capacity for AEG use.
You may also like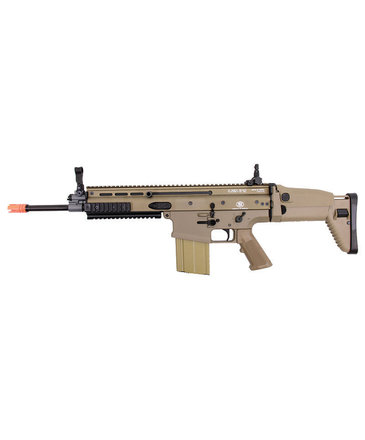 $399.99
Looking for a beefy gun to compliment your loadout? The VFC FN SCAR-H MK17 CQC is a modular battle rifle that looks good and performs well in all types of scenarios.
© Copyright 2023 Airsoft Extreme

|

Designed & Customized by AdVision

|

Powered by Lightspeed