Acetech AT1000 Tracer Unit
ACEAT1000S / PAT1000-B-004
Acetech AT1000 Tracer Unit
Acetech tracer units have been making a splash in the airsoft market by designing an affordable but great performing unit. The Acetech AT1000 shines green tracer BBs very brightly while red BBs don't shine very well through it. The tracer unit is powered by 4 AAA alkaline batteries lasting up to 20,000 rounds and is able to sustain a rate of fire up to 1800 rounds per minute. The Acetech AT1000 puts one of the brightest tracer units in your arsenal making you a threat in any low light situation.
Features:
Sustained ROF up to 1800 rpm
Auto power off
Will last up to 20,000 rounds with batteries
Specifications:
Overall Length: 6.1 inches
Diameter: 37 mm
Weight: 140g without batteries
Thread: 14mm CCW
Color: Black
Package Includes: Tracer unit, extra tracer cap
You may also like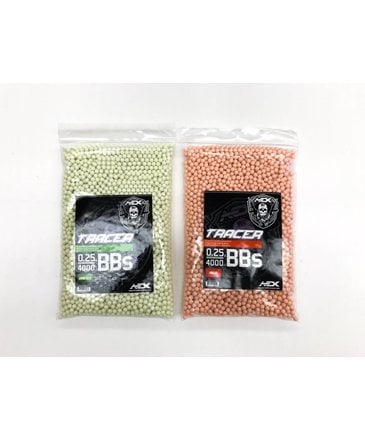 $24.99
Available in Red and Green, never lose sight of a shot again or create your own light show with AEX tracer bbs.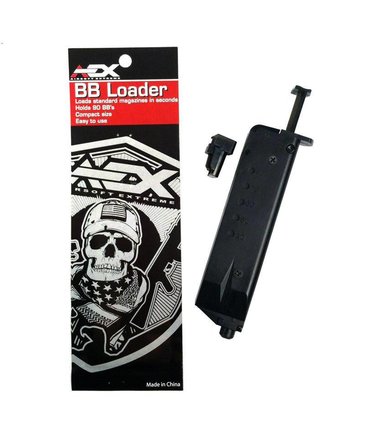 $4.99
AEX-Brand BB Loader
Compact, User-Friendly
Lightweight
90-Round Capacity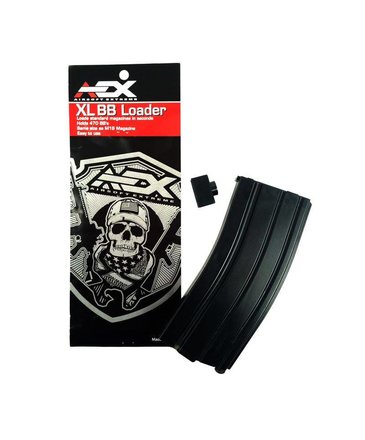 $7.99
Tired of filling your speedloader more than your magazines? The AEX 470 BB loader is here to save the day!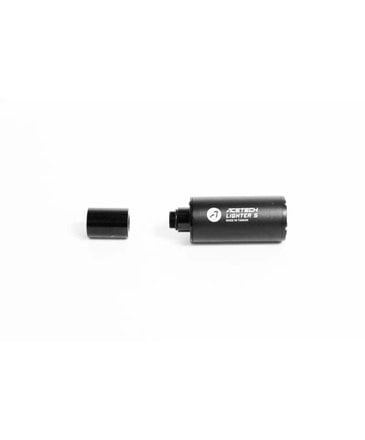 $69.99
Having a hard time seeing where you are shooting in low light or dark areas? Attach any Acetech tracer unit to give yourself the edge and watch as your rounds light up through the darkness.
ACELIGHTERS / PAT0300-B-011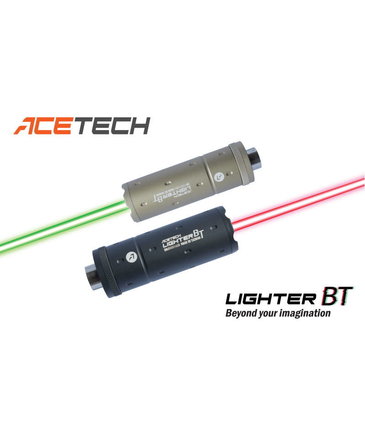 $99.99
- Compatible with Red and Green Tracer BBs
- Supports up to 35 RPS
- 2 Hour Charge Lasts for 30,000 Rounds
- Free Phone App Enables Chrono Function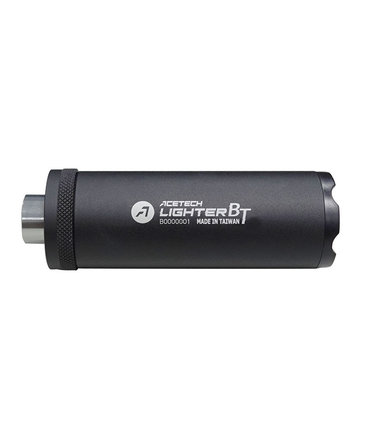 $99.99
Lighter BT tracer with built in chronograph function, Bluetooth connectivity, and red tracer BB optimization. Smooth surface appearance.
PAT3010B003 / PAT3010-B-003
© Copyright 2023 Airsoft Extreme

|

Designed & Customized by AdVision

|

Powered by Lightspeed