Acetech Predator MkIII tracer unit (Bifrost inside)
Acetech Predator MkIII Tracer Unit (Bifrost inside)
Upgrade your airsoft game with the Acetech Predator MkIII Tracer Unit, a cutting-edge accessory designed to enhance your shooting experience. With over 20 years of expertise in the airsoft industry, Airsoft Extreme brings you this high-quality tracer unit that combines advanced technology and durable construction to take your gameplay to the next level. The Predator MkIII is equipped with the innovative Bifrost M tracer unit, providing a multi-color flame function that adds excitement and realism to your shots. Whether you're a seasoned player or just starting your airsoft journey, this tracer unit is a must-have addition to your arsenal.
Features
Bifrost M tracer unit inside the outer sleeve gives a multi-color flame function.
Highly durable aluminum alloy construction ensures long-lasting performance.
Intelligent Power Control for efficient power usage and extended battery life.
Compatible with standard airsoft, green tracer, and gel BBs for versatile usage.
Specifications
Overall Length 139.3 mm
Fire Modes two tracer modes available - Standard/Sniper modes. 11 different multi-color modes
Color Black
Package Includes Acetech Predator MkIII Tracer Unit (Bifrost inside)
You may also like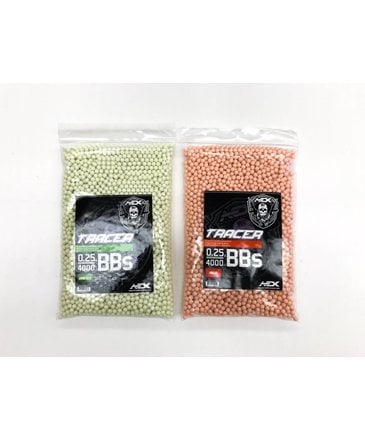 $24.99
Available in Red and Green, never lose sight of a shot again or create your own light show with AEX tracer bbs.
© Copyright 2023 Airsoft Extreme

|

Designed & Customized by AdVision

|

Powered by Lightspeed