Airtech BEU (Battery Extension Unit) Black for G&G CM16 ARP9 & ARP556
Airtech BEU (Battery Extension Unit) Black for G&G CM16 ARP9 & ARP556
FAST INSTALLATION & WITH EASE
By offering additional spacing inside the compartment, the Battery Extension Unit Unit (BEU™) is designed specifically to relieve all stresses on the ARP9/ 556's components such as the MOSFET and bending of electrical cables to protect it throughout, increasing its durability.
60% MORE BATTERY SPACE
Getting ready for your next battle can be a chore taking a long time to charge up. By utilizing larger batteries ensures that you remain in the battle for longer!
OFFERING SAME LEVELS OF FLEXIBILITY
The BEU™ is designed to fit beautifully with the ARP9's original design by sitting seamlessly inside the stock compartment offering two points of shoulder adjustments to ensure compactness and maneuverability.
REMAIN IN BATTLE
Paired with the G&G ARP9 & 559 drum mag, the BEU™ will ensure a larger enough battery capacity to keep you in the fight for longer. Give your adversaries an unfair advantage now!
USE ON ALL G&G ARP MODELS
The BEU™ is highly versatile and can be used across the G&G ARP9, ARP556 and CM16 Raider L.2.0E stocks. Once installed the BEU™ eliminates the rattling butt-stock by locking-down the two metal rails!
STRONG & LIGHT CONSTRUCTION
Made of strong, flexible nylon that is resistant to BB impact and rough handling. With the extra air space inside the compartment, the BEU™ will protect the MOSFET, fuse, wires, and battery from overheating over time. Likewise, we wanted to minimize the prospect of denting the battery's surface from the cramped spacing.
MADE FOR ALL OCCASIONS
Whether you intend to use the ARP9/556 for CQB our outside Milsim, you never need to worry worry on the battery life again!
You may also like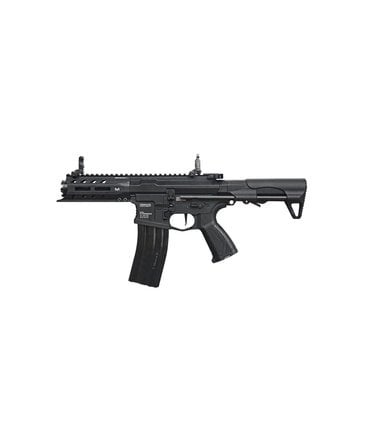 $331.00
Keep your M4/M16/AR mags because ARP 556 is here! This short, lightweight, and sturdy beast of a PDW boasts 350 FPS and a mean, audible snap to every shot. She's built to take standard M4/M16 style magazines so you don't have to waste money on grabbing PD
EGCARP556BNBNCM / EGC-ARP-556-BNB-NCM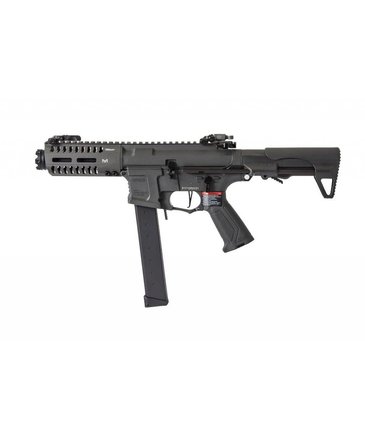 $260.00
Get up close and personal with the G&G ARP9. G&G brings a lightweight PDW with ETU to the CQB part!
EGCARP9MMBNBNCM / EGC-ARP-9MM-BNB-NCM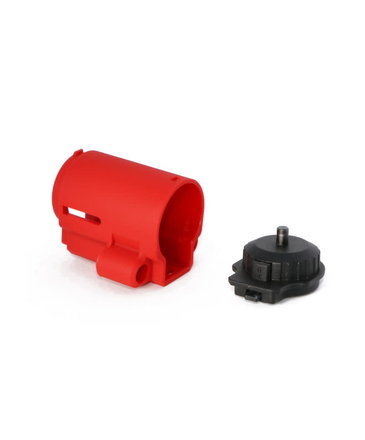 © Copyright 2023 Airsoft Extreme

|

Designed & Customized by AdVision

|

Powered by Lightspeed