G&G ARP556 Full Metal M4 PDW AEG Black
EGCARP556BNBNCM / EGC-ARP-556-BNB-NCM
G&G ARP556 Full Metal M4 PDW AEG Black
If you are looking for a new unique primary weapon for your arsenal, then G&G has got you covered! The G&G ARP 556 CQB AEG Airsoft Gun is the M4 magazine capable, full metal brother of ARP9. This gun is designed to be an absolute CQB monster capable of maneuvering through those close quarters battle environments while keeping your profile small and being easy to point.  The short inner barrel makes this weapon ideal for CQB engagements while still being powerful and accurate enough for long-range battles as well. The G&G ARP 556 is a unique and exciting entry into CQB M4 style rifle combat. At the rear of the rifle is a retractable PDW style stock to house a 11.1v LiPo battery (Not Included) and also ensures players of any size can use this rifle comfortably in any situation.
Utilize the 5" Milspec MLOK rail on the front of the rifle to attach rail segments for the installation of a wide variety of tactical accessories. Customize your CM16 ARP 556 Carbine with your choice of optic accessory thanks to the RIS top rail, to fully optimize your airsoft gun to its maximum potential. The integrated adjustable flip-up iron sights are perfect for zeroing in your target as is or can be flipped-down out of the way for your choice of optic accessory. A traditional full metal G2 gearbox from G&G was used, featuring 8mm bearing and bushing set to ensure rapid and smooth gear change and less maintenance needed. G&G has also installed a pre-programmed MOSFET chip that is able to stop batteries such as LiPo from overdrawing and becoming dangerous. The MOSFET is also programmable to fire from full auto to three-round burst. The Electronic Trigger Unit increases overall trigger response and assists in preventing burnouts or locks in rapid semi-auto firing. By combining a rugged full metal build with the power and accuracy needed to out-gun the competition, G&G has created an AEG that will surely resonate with players of all skill levels and play styles.
Features:
CQB M4 style rifle AEG.
Extremely compact and lightweight.
Based off of the G&G CM16 series.
5.56 style carbine.
Fully automatic / semi-automatic select fire with 450 rd high capacity magazine.
Inline MOSFET.
Specifications:
Overall Length: 500mm
Weight: 2350g
Outer Barrel Length:  
Inner Barrel Length: 128mm
Inner Barrel Diameter: 6.05mm
Muzzle Velocity: 350-370 FPS
Color: Black
Magazine Capacity: 450rd Hi-caap
Package Includes: Gun, Magazine.


You may also like
$309.00
The incredibly popular ARP 556 in a lower cost polymer body! Includes internal MOSFET protection and 11.1V Lipo compatibility (battery and charger not included).
EGC556V2SBNBNCM /EGC-556-V2S-BNB-NCM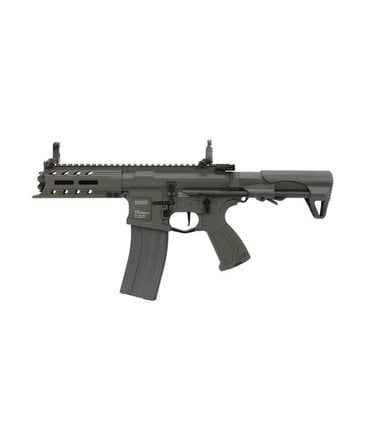 $353.00
EGCARP556ANBNCM / EGC-ARP-556-ANB-NCM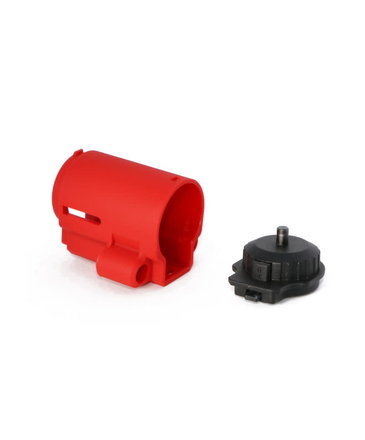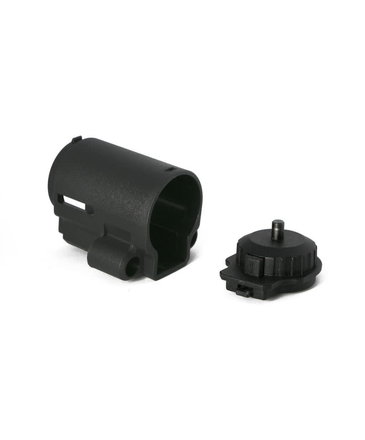 © Copyright 2023 Airsoft Extreme

|

Designed & Customized by AdVision

|

Powered by Lightspeed