APEX R5 M12 Carbine GEN2 AEG
APEX R5 M12 Carbine GEN2 AEG
The R-Series is the next evolution in Apex's mission to bring you a feature-packed AEG at a surprisingly good price. The R-Series is centered on a new aggressive receiver design, one that instantly differentiates the Apex brand from the multitudes of M4 clones on the market. The R-series receiver combines practical function with updated combat rifle styling. All controls are fully ambidextrous.
Internally, the R-Series uses the same gearbox as the Mark 13 series, but with the electric blowback function removed for better battery performance and piston lifespan. A 6.03mm tight bore barrel and the metal rotary hop-up unit come standard. Every carbine length R-Series shoots approximately 400 fps, and every CQB length R-Series shoots approximately 360 fps.
The new GEN2 builds on the R5 platform and incorporates numerous enhancements to the internal function of the gun. All gearbox polymer parts have been replaced with a high heat tolerant polymer, including the trigger switch and piston. The gears have been upgraded to a wire cut steel gearset for superior durability over powder metallurgy or casting techniques. The low resistance wiring now features a MOSFET circuit that bypasses the trigger switch, resulting in superior battery efficiency, trigger response, and heat management. A high-efficiency Deans plug is standard, although a mini-Tamiya plug adapter is included to provide maximum flexibility for battery types.
Please note: the original R5 M12 has been discontinued.
Features:
Metal Body Construction

One Piece metal rotary adjustable hop-up unit

Reinforced metal gearbox with quick-change spring system

In-Line Mosfet

5 Position tactical battery stock

Full metal railed thin profile handguard

Ambidextrous magazine release, selector switch and bolt catch

Flip-up iron sights

Rear receiver sling loops

Deans plug standard with a mini-Tamiya plug adapter

Specifications:
Overall Length: 30 inches
Weight: 6 lbs
Outer Barrel Length: 14.2inches
Barrel Thread: 14mm CCW
Inner Barrel Length: 339mm
Inner Barrel Diameter: 6.03mm
Muzzle Velocity: 400 fps
Fire Modes: Safe/Semi/Full
Color: Black
Gearbox: V2, 9mm
Magazine Capacity: 300 Rounds
Package Includes: Gun, Magazine, Manual
You may also like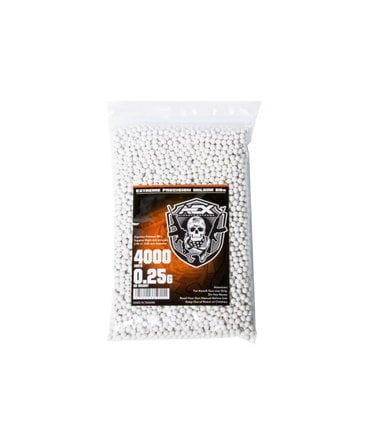 $11.99
Do you feel like your current BBs are too light for your AEG that they fly everywhere? Order a bag of our 0.25g BBs and watch the trajectory of your BBs fly more straight and level than before.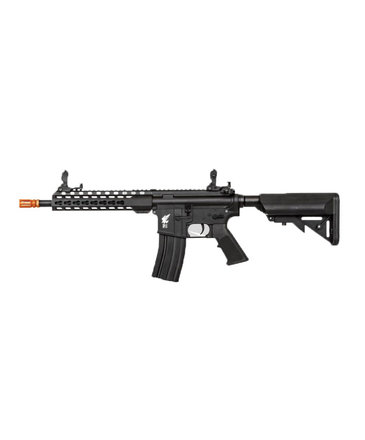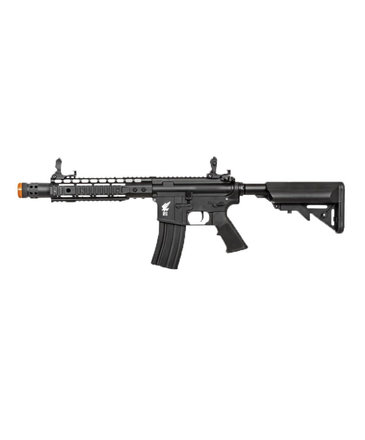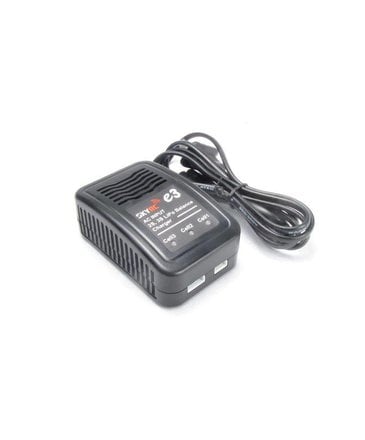 $22.99
What's more important than the battery itself? Making sure it's charged! (And charged properly!)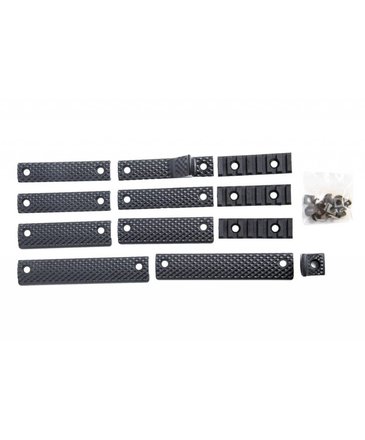 $12.98
The quest for ergonomics has finally come to a close with this stylish option from Apex!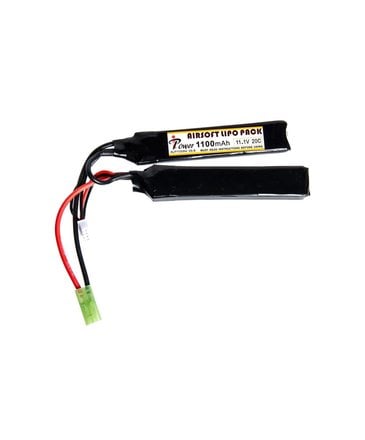 $21.99
1100mAh capacity lasts for ~1000 shots before needing a recharge
Able to power most intermediate and higher-end electric replicas
Pre-installed Mini Tamiya connector for maximum compatibility
© Copyright 2023 Airsoft Extreme

|

Designed & Customized by AdVision

|

Powered by Lightspeed