ASG 40mm M203 Shell 65 round, includes 10 caps
ASG 40mm M203 Shell 65 round, includes 10 caps
These 40mm grenade shells by ActionSportsGames are intended for use in any airsoft weapon mounted or standalone 40mm grenade launcher. Powered by green gas, these shells have a 65 shot capacity and a self-resetting gas release valve.
These are designed for easy refilling of BBs. Simply pour BBs into the central cavity and cover it with one of the provided rubber plugs. Upon firing, the plug will be blasted out with the BBs. You can reuse the plug, or you can purchase refill packs.
These types of grenades are better than the beehive style grenades in that they are faster to reload and have better range due to the more focused release of green gas down the central shaft.
The 65 round shells are compact enough to throw in any utility pouch or pocket and are light enough to load your 6 shot rotary launcher without excessive weight. Great for clearing rooms or blasting groups of opponents!
Features:
Polished finish
Easy to load
Comes with 10 caps
Specifications:
Compatibility: Fits most 40mm Grenade launchers
Capacity: 65 round
Gas Type: Green Gas
Color: Black/Gold
You may also like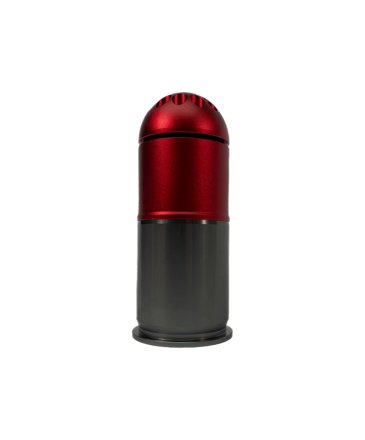 $24.99
40mm M203 Gas powered shell for m203 style launchers. Self resetting. 96 round capacity.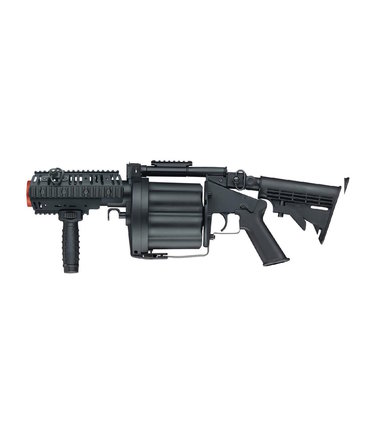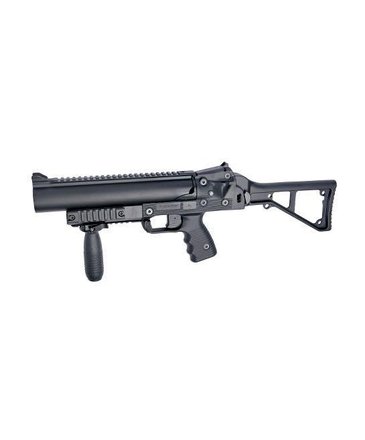 $174.95
Tired of missing your shots? Local knee slider not calling his hits again? Or perhaps you simply wish to strike fear into the hearts of rentals? Either way, the ASG B&T GL-06 Grenade Launcher makes the perfect support weapon for any occasion.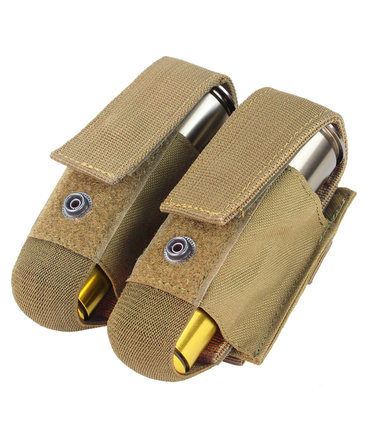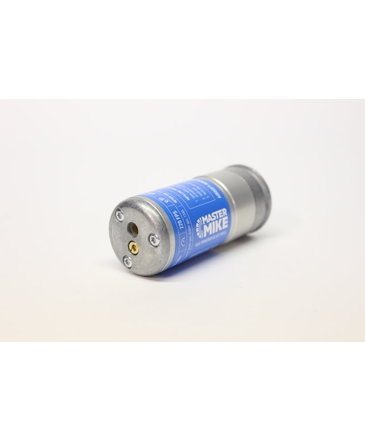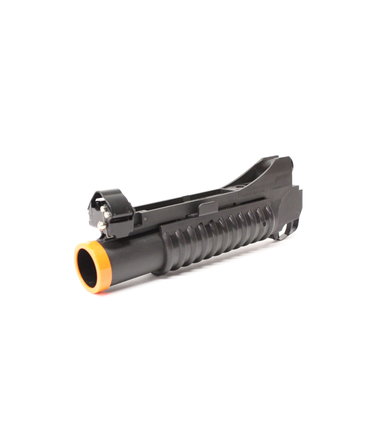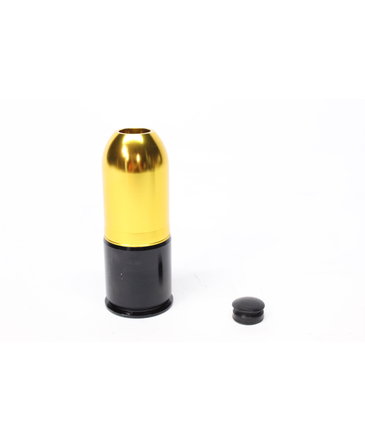 $29.99
Got a number of opponents nearing your position and want to take them out with one shot?? Grab a grenade launcher and insert an ASG 40mm M203 shell; aim it at your unsuspecting targets and watch as their formation crumble under a rain of BBs.
© Copyright 2023 Airsoft Extreme

|

Designed & Customized by AdVision

|

Powered by Lightspeed