CowCow RM1 Guide Rod for HI CAPA 5.1
CCTTMHC005 / CCT-TMHC-005
CowCow RM1 Guide Rod for HI CAPA 5.1
The RM1 Guide Rod is designed to help reduce recoil, bolt carrier speed, wear/tear on parts, shock and vibration to your optics, improve reliability, and suppress bolt bounce by using two springs for recoil versus the traditional single spring. The drop-in buffer features a high density of spring that absorbs the shock from the bolt carrier. It produces significant reductions in muzzle climb and recoil and gives users more consistent performance.

The RM1 Guide Rod is compatible with Tokyo Marui Hi-CAPA / 1911 Series Airsoft GBB Pistols. (Some fitting may be required for non-TM Hi-CAPA / 1911 Series Airsoft GBB Pistols)
Features:
Stainless Steel material with CNC machined
Drop-in 2nd spring and additional spring housing design
3 different weight of recoil springs for precise calibration 
Combine with primary spring to soften recoil
Enhance the reaction force to speed up the blowback cycle
Available in Black, Silver, and Gold
Reminder: Please apply gun oil on the surface of the guide rod before usage to maintain the performance. We suggest installing our RS1 Recoil Spring with this Guide Rod to optimize the performance.

*PS: Please note: installing parts / assemble /fitting airsoft guns will need intermediate knowledge; for expert or airsoft gunsmith. Please refer to your airsoft gunsmith for proper installation/fitting. Fitment may be needed as the condition of each airsoft gun might be different. Regular maintenance is needed for all airsoft guns in order to keep it in good working condition and reduce wear on parts.


You may also like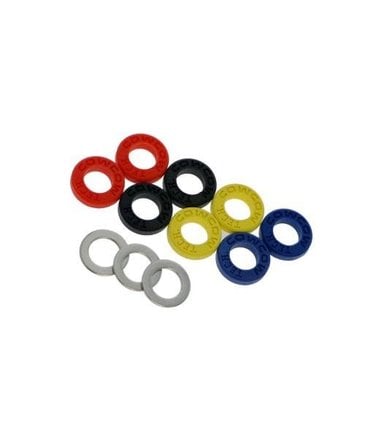 $12.99
One of the easiest upgrades for your Hi-Capa on the market! With one of the most noticeable effects!
CCTTMHC032 / CCT-TMHC-032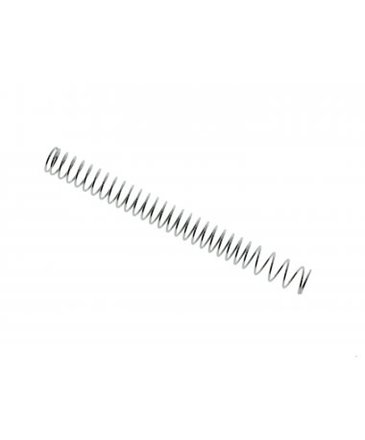 © Copyright 2023 Airsoft Extreme

|

Designed & Customized by AdVision

|

Powered by Lightspeed