G&G ARP9 60rd Standard Magazine with Dummy Rounds
G&G ARP9 60rd Standard Magazine with Dummy Rounds
Just when you thought your ARP 9 couldn't look any better, G&G introduces a magazine with dummy bullets for it. This 60 round magazine showcases built-in DUMMY bullets that are not removable, but still had an eye-catching flair over the standard black ARP9 magazines! 
Using a strong spring and a direct feed system these mags will keep up with fast ROF. The magazine body is made from light high impact polymer, so carrying a few magazines will not weigh you down in a skirmish. The best part is due to the direct feed system, these magazines do not rattle like high caps, and you won't have to second guess winding on an empty magazine either, just grab another and reload!  
Features:
60 rd capacity
Direct Feed Design
Unique look
Designed for G&G ARP9
Specifications:
Compatibility: G&G ARP9, PCC9
Capacity: 60 rounds
Color: Translucent grey
Materials: Polymer
You may also like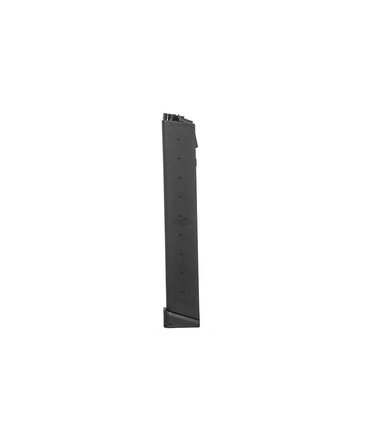 $20.00
- Factory midcap magazine
- Direct feed design
- Smooth feeding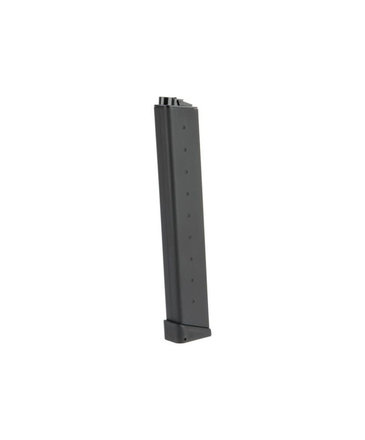 $30.00
- Direct OEM magazine
- Sturdy construction
- Winding style magazine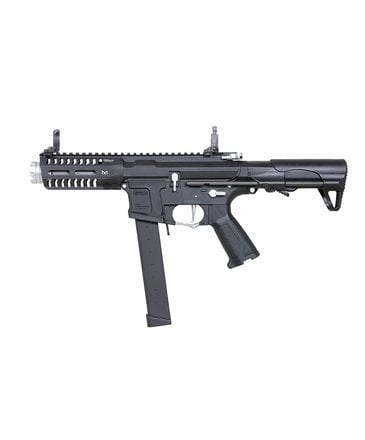 $285.00
EGCARP9MMRNBNCM / EGC-ARP-9MM-RNB-NCM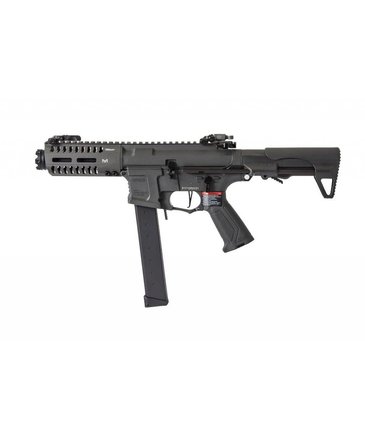 $260.00
Get up close and personal with the G&G ARP9. G&G brings a lightweight PDW with ETU to the CQB part!
EGCARP9MMBNBNCM / EGC-ARP-9MM-BNB-NCM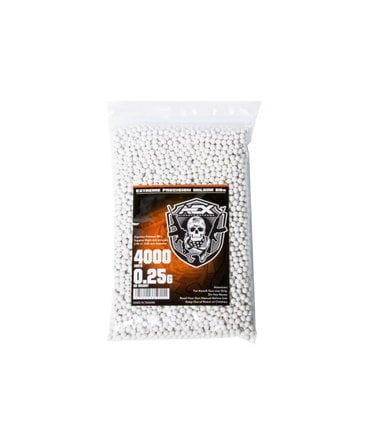 $11.99
Do you feel like your current BBs are too light for your AEG that they fly everywhere? Order a bag of our 0.25g BBs and watch the trajectory of your BBs fly more straight and level than before.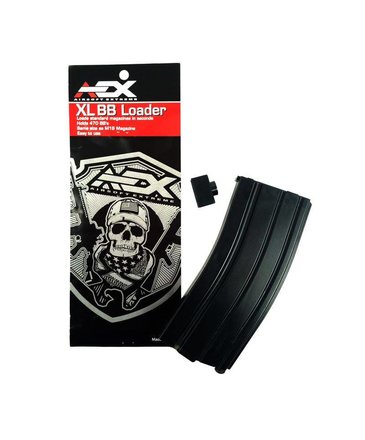 $7.99
Tired of filling your speedloader more than your magazines? The AEX 470 BB loader is here to save the day!
© Copyright 2023 Airsoft Extreme

|

Designed & Customized by AdVision

|

Powered by Lightspeed