G&G CM16 SRS 7" KEYMOD ETU MOSFET
G&G CM16 SRS 7" KEYMOD ETU MOSFET
Features
ETU for 3 round burst
Pre-installed MOSFET
6 Position Retractable Crane Stock
Polymer Receiver
Full KeyMod Metal Rail
Specifications
Receiver: Plastic
Rail: Plastic
Overall Length: 750 mm
Weight: 4.97 lbs
Motor: Standard Motor 18000 RPM (Long)
Battery 9.6v Ni-MH
Inner Barrel Length: 205mm
Hop Up Chamber: Plastic
Magazine: 450R
Type: AEG
Blowback: No
Wire: 18 AWG
Cylinder: Aluminum
Cylinder Head: Plastic
Piston Head: Plastic
Electronic Trigger: No
MOSFET: No
Spring Guide: Metal
Package Includes: Magazine, Manual, Jamming Rod, Mini Catalog
Gearbox: Version 2
Thread Direction: 14mm CCW
Firing Mode: Safety, Semi-Auto, Full-Auto
Color: Black, Tan
Bushings/bearings: 8mm Brass bushings
Min Velocity (Measured with 0.20g G&G BBs): 367 FPS
Max Velocity (Measured with 0.20g G&G BBs): 400 FPS
You may also like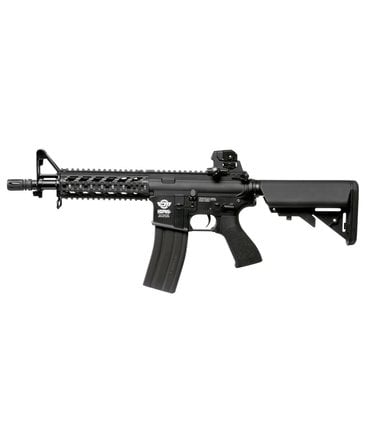 $220.00
Finally, an affordable AEG in a CQB package! Lightweight and easy to handle, this is a great starter rifle for those with a fast-paced playstyle!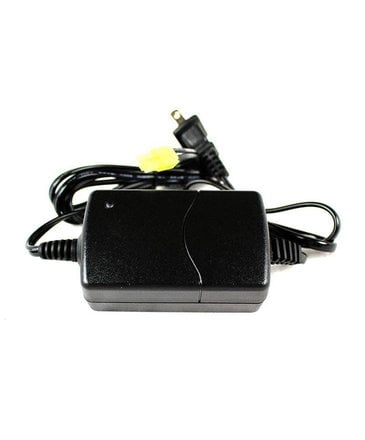 $14.99
Charge your NiMh battery safely by picking up an iPower 8.4v-9.6v NiMh smart charger and not have to worry about overcharging.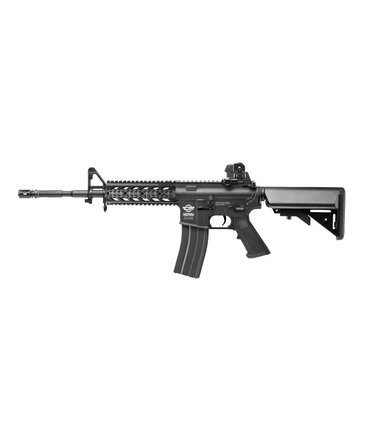 $220.00
The G&G Combat Machine CM16 Raider line is G&G's best selling line of beginner AEG on the market.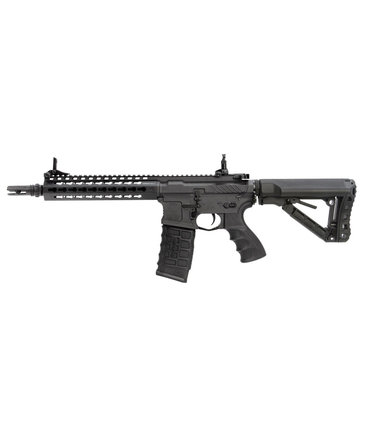 $312.00
- ETU for 3 round burst
- Pre-installed MOSFET
- 6 Position Retractable Crane Stock
- Polymer Receiver
- Full KeyMod Metal Rail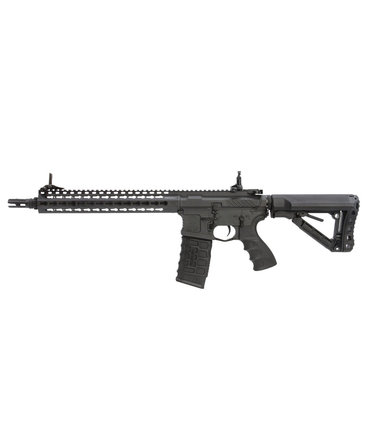 $330.00
- ETU for 3 round burst
- Pre-installed MOSFET
- 6 Position Retractable Crane Stock
- Polymer Receiver
- Full KeyMod Metal Rail
© Copyright 2023 Airsoft Extreme

|

Designed & Customized by AdVision

|

Powered by Lightspeed