Elite Force GLOCK G17 GEN3 GBB from VFC Black
Umarex Elite Force GLOCK G17 GEN3 GBB from VFC Black
The Umarex officially licensed Glock 17 gen 3 is the most realistic gas blowback model of the real steel Glock 17 gen3 on the market today. Featuring fully replicated trademarks, action, and a 1:1 size this pistol has everything a player or collector needs. Used by Law enforcement, militaries, and shooters all around the world, the Glock 17 is possibly the most famous pistol design of the modern era.
Built to have a realistic feel, The Umarex G17 comes with a full metal slide and barrel, both of which are sporting accurate trade and armory marks. The slide also includes a realistically detailed extractor and Glock sights providing a very good sight picture for training or fast action. The full-sized grip with molded-in finger grooves for superior traction and comfort, as well as including a 20mm rail for most accessories like tac lights and lasers. The trigger is complete with a Glock trigger safety and gives a positive feel when shooting. The takedown lever is closely replicated and gives access to the adjustable hop-up and gives the pistol good range and accuracy. As a superior note to its 1:1 build quality, the Umarex Glock 17 fits in real steel holsters like Blackhawk!, Safariland, etc.
Features:
Fully licensed by GLOCK INC.
Patterned after the Gen 3 pistol.
Glock sights
Metal slide
Metal Barrel
Strong blowback action
Adjustable hop-up
1:1 size fits real steel holsters
Specifications:
Overall Length: 8.03 inches
Weight: 1.5 lbs 
Inner Barrel Length: 97 mm
Muzzle Velocity: 280-300fps
Gas Type: Green Gas
System: Gas Blowback, Semi-auto
Magazine Capacity: 23 rounds
Package Includes: Pistol, Magazine.
You may also like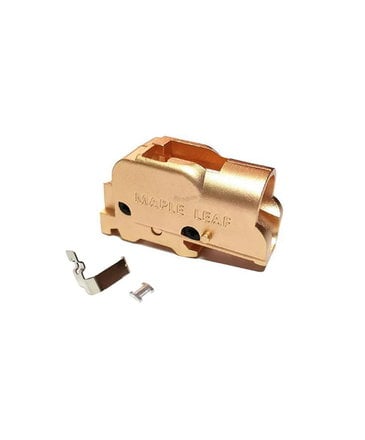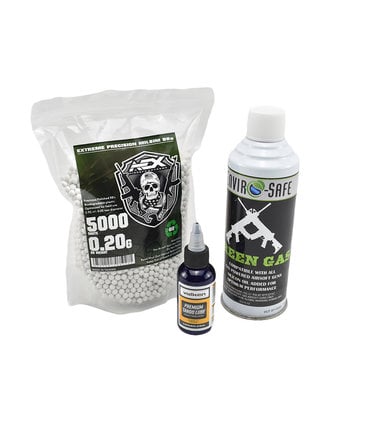 $29.99
Green Gas Pistol Beginner Package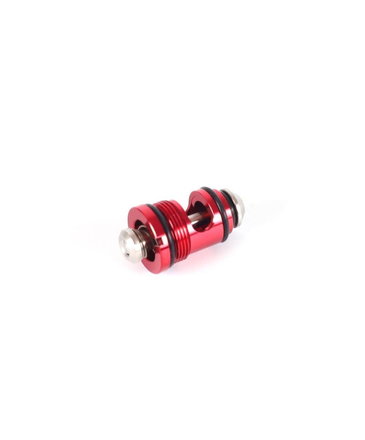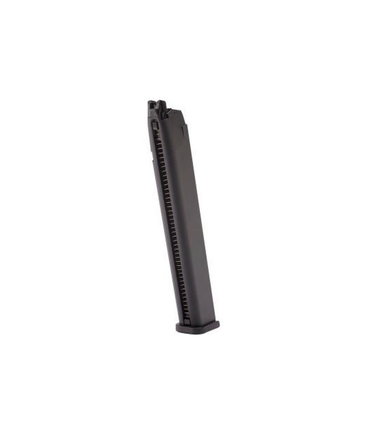 $67.95
The Glock G18C's full-auto feature can use up all 25 rounds out of the standard magazines but if you have the 48 round extended magazine you will have enough bbs for short bursts of full auto.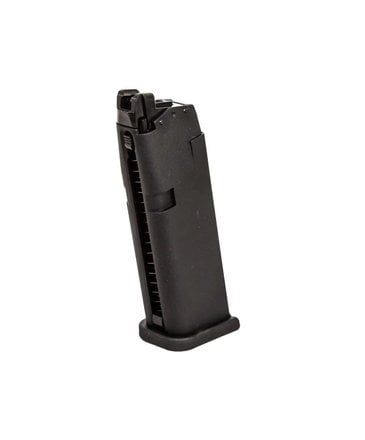 $49.95
- Compatible with G17 Gen 3, Gen 4, Gen5, and G18C
- Solid heavy construction
- Green Gas version only
© Copyright 2023 Airsoft Extreme

|

Designed & Customized by AdVision

|

Powered by Lightspeed