iPower 7.4v 2200mAh 20C 2X Nunchuck LiPo Battery Deans
$23.99 $21.59
You saved: 10%
iPower 7.4V 2200mah 20C 2X Nunchuck Deans
Get the most performance out of your Electric replica with iPower's 7.4v LiPo batteries. LiPo batteries offer a significant increase in power and efficiency over NiMH batteries and have become the standard battery type for most of the airsoft community. 7.4 LiPo batteries have roughly the same output as a 9.6 NiMH battery but are smaller and easier to fit and replicas with restrictive battery space.
This battery is preinstalled with a lower resistance Deans or "T Plug" connector allowing for a more solid connection.
WARNING: LiPo batteries require a balance charger designed specifically for LiPo batteries. Using a charger not designed for LiPo batteries will create a chemical imbalance in the battery which could result in injury or destruction of property.
Charger sold separately.
Features:
Higher power density than a 9.6v NiMH battery allowing it to have a larger capacity in a smaller form factor while still retaining roughly equivalent output
2200mAh capacity lasts for ~2000 shots before needing a recharge
Able to power almost all replicas
Pre-installed lower resistance Deans connector allowing for a more solid connection between replica and battery both physically and electrically
Nunchuck design is meant to fit in rear-wired replicas with an AR-style or similar stock
Specifications:
Length x Width: 4 x 1in
Voltage: 7.4V
Capacity: 2200mAh
Discharge Rate: 20C
Connector Type: Deans
You may also like
Sale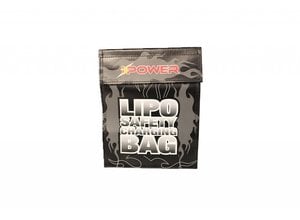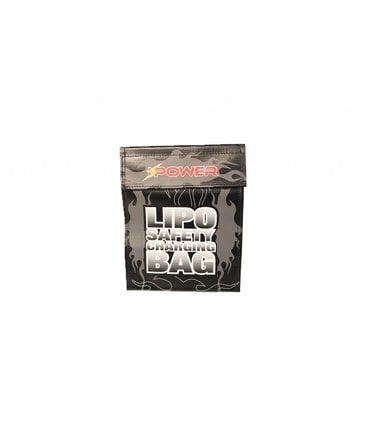 Sale
$6.99 $6.29
Don't just charge your battery out in the open. Put it into an iPower small lipo charge bag to make sure your battery is housed in a fire retardant bag just in case something goes wrong.
Sale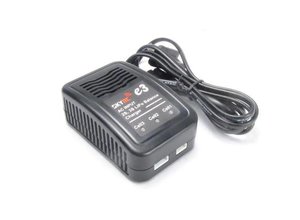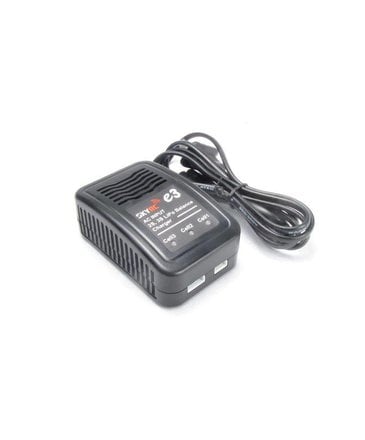 Sale
$22.99 $20.69
What's more important than the battery itself? Making sure it's charged! (And charged properly!)
Sale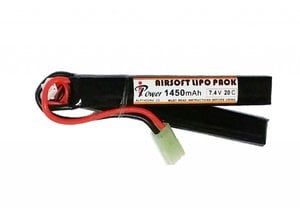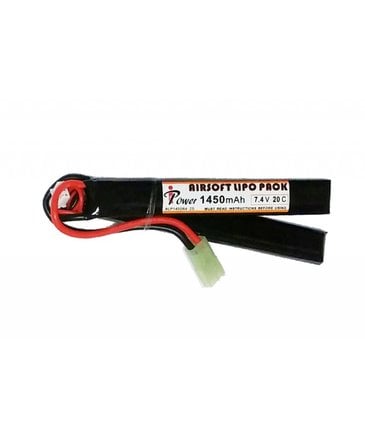 Sale
$20.99 $18.89
Don't "cell" yourself short on power and pick up this iPower 2x Nunchuck battery!
Sale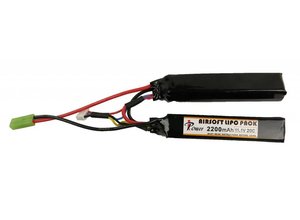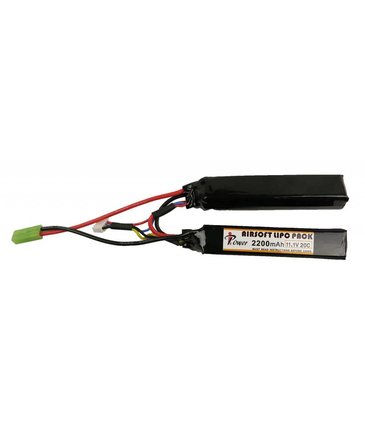 Sale
$32.99 $29.69
The iPower 11.1v 2200mah LiPo nunchuck battery gives the player the power to increase the trigger response and fire rate in a compact package.
Sale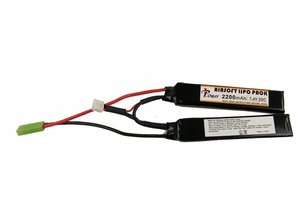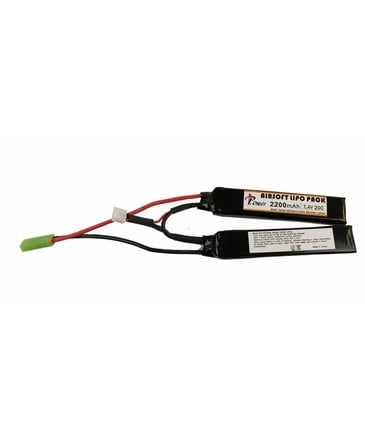 Sale
$21.99 $19.79
iPower 7.4v 2200mah Nunchuck Lipo Battery with Mini-Tamiya connector.
© Copyright 2023 Airsoft Extreme

|

Designed & Customized by AdVision

|

Powered by Lightspeed