Nine Ball TM Hi Capa 5.1 Non-Recoil Threaded SAS Barrel
$84.99 $76.49
You saved: 10%
Nine Ball TM Hi Capa 5.1 Non-Recoil Threaded SAS Barrel
This high-quality anodized aluminum straight barrel will improve the look and performance of your Tokyo Marui Hi Capa 5.1 pistol. The straight mount barrel will reduce drag between the barrel and slide and allow you to attach a mock suppressor or tracer unit without causing any performance issues.
The barrel has an internal 11mm CW threading to make it compatible with most popular pistol tracer units currently on the market. The package also includes both a thread cap and an 11mm to 14mm adapter to allow you to attach common 14mm CCW suppressors and tracer units.
You may also like
Sale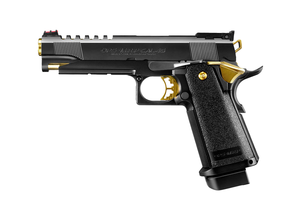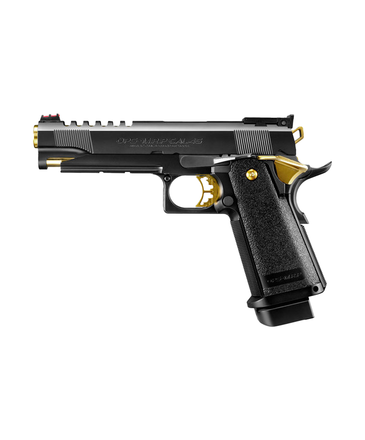 Sale
$189.99 $170.99
The Tokyo Marui HI CAPA 5.1 Gold Match is their classiest gas blowback pistol to date!
- Super lightweight slide design
- New lower frame with integrated 20mm rail
- Red fiber front sight
Sale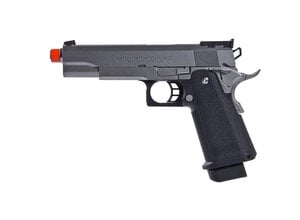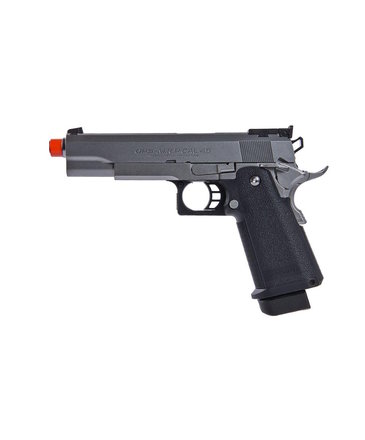 Sale
$169.99 $152.99
The Tokyo Marui Hi Capa 5.1 is the perfect modular pistol that can fit any play style and with the ability to be upgraded with its vast amount of aftermarket parts and accessories, makes it a popular choice for all types of players.
Sale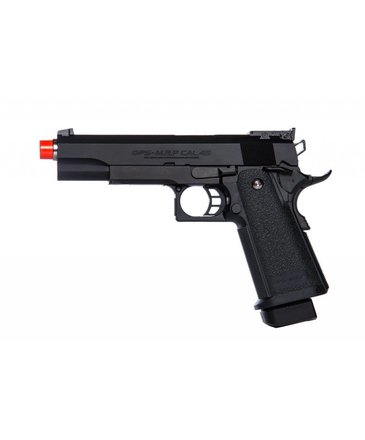 Sale
$159.99 $143.99
- Strong recoil and fast cycling
- Adjustable rear sight
- Optional 20mm accessory rail
- 31 round magazine
Sale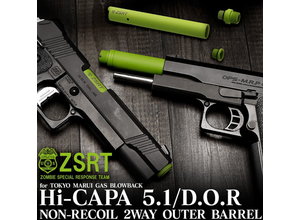 Sale
© Copyright 2023 Airsoft Extreme

|

Designed & Customized by AdVision

|

Powered by Lightspeed