Tokyo Marui HI CAPA 5.1 Gold Match Gas Blowback Pistol
Tokyo Marui HI CAPA 5.1 Gold Match Gas Blowback Pistol
Introducing the classiest Tokyo Marui HI CAPA 5.1 on the market, the Gold Match custom! Featuring several improvements of the classic 5.1 model, the Gold Match offers race gun performance and styling right out of the box. 
Built for speed right out of the gate, The Gold Match sports a lightweight ABS slide with a modern cutout design to reduce mass and cycle time. the rear sight is now abs as well, but still is adjustable for windage and elevation, and provides a crisp sight picture when paired with the new factory-fitted fiber optic red front sight. The slide catch is been upgraded too, now a stylish extended lever that locks up on a reinforced bar inside the slide for better durability.
Externally the most notable upgrade is the addition of an integrated 20mm accessory rail in the lower frame, allowing for easy attachment of flashlights and lasers. Rounding out the rest of the pistol is a gold trigger, hammer, recoil plug, ambidextrous thumb safety, and outer barrel, completing a sleek modern look. Internally the gold match still has the same adjustable hop-up and is compatible with a wealth of aftermarket upgrades and modifications that make the HI CAPA line of pistols the best platform for anyone looking for top tier performance. 
Features:
Lightweight modern slide for fast cycling
Integrated 20mm accessory rail
Red fiber front sight 
Extended slide catch and reinforced stop
High capacity 31 round magazine
Specifications:
Overall Length: 8.5 inches
Weight: 1.2 lbs
Inner Barrel Length: 112.5 mm
Muzzle Velocity: 315-320 fps (Green Gas)
Gas Type: HFC 134a*
System: Gas Blowback
Color: Black / Gold
Magazine Capacity: 31
Package Includes: Gun, one magazine
* Green Gas or 134A gas only. Propane gas not recommended and not warrantied for use with Tokyo Marui pistols. AEX recommends installing a 150% recoil spring upgrade before using with Green Gas.
You may also like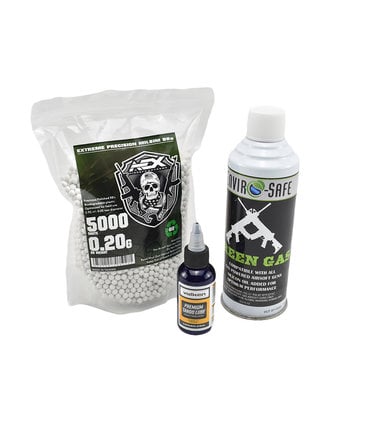 $29.99
Green Gas Pistol Beginner Package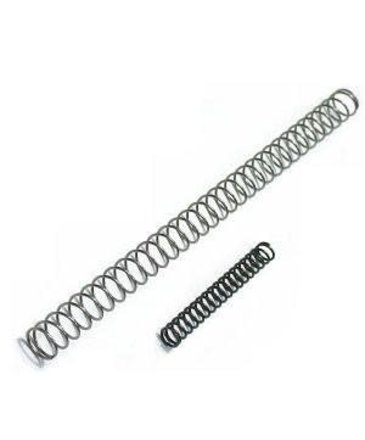 $11.99
Does your Tokyo Marui Hi Capa 5.1 run on green gas on a stock slide? Be sure to pick up a Guarder 150% spring set for your Hi Capa 5.1 to make your pistol more durable for green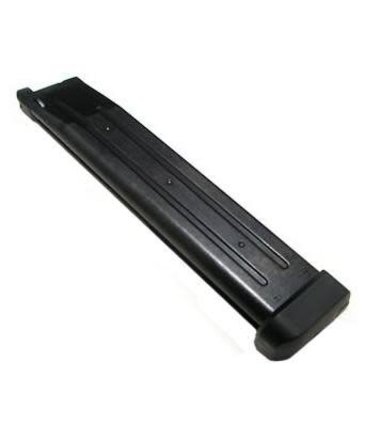 $49.99
- Extended magazine style
- Suitable for any Tokyo Marui HI CAPA model
- Very large capacity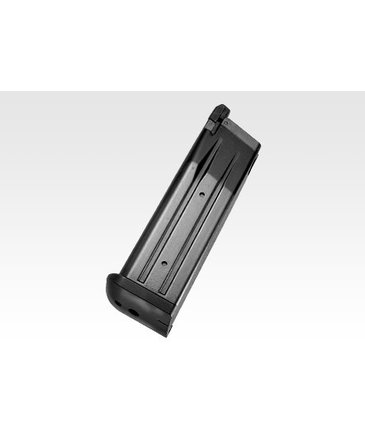 $39.99
- Suitable for all HI CAPA models
- Low profile base plate
- Black or chrome colors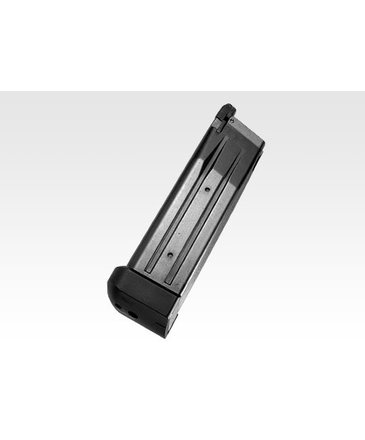 $39.99
- Full size
- Large capacity
- Available in black or chrome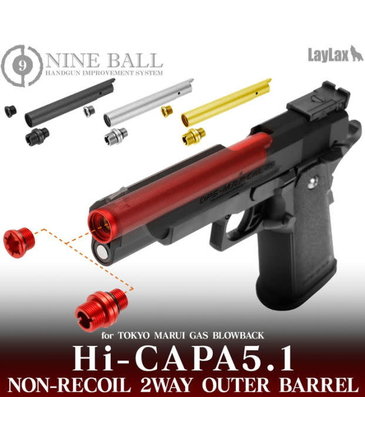 © Copyright 2023 Airsoft Extreme

|

Designed & Customized by AdVision

|

Powered by Lightspeed