SIG Sauer Proforce MCX VIRTUS 11.5" Barrel PDW Electric Rifle with VFC Avalon Gearbox
$449.99 $404.99
You saved: 10%
SIG Sauer Proforce MCX VIRTUS Electric Rifle with VFC Avalon Gearbox
SIG is bringing the MCX Virtus AEG by VFC to the United States! SIG turned the gun world upside down with their cool MCX 5.56mm PDW and airsoft aficionados have been clamoring for this gun ever since.  The Virtus features a unique 3 position sliding stock, a sleek M-Lok forearm, and a monolithic upper that will allow you to mount all the accessories you could possibly want.  Built by VFC with Avalon internals, you KNOW this gun is designed to rock the field.
The MCX Virtus has a full metal body (aluminum) with roller marked SIG logos and comes with a 120 round M16 style magazine.  It is compatible with other high-quality aftermarket M16/M4 magazines.  The gun is designed to work with either 7.4V or 11.1V lipo batteries, but due to space constraints, the maximum size is limited to 1100 mah.
Upgrade your accuracy and increase velocity with a matching 295mm inner barrel:
Prometheus EG Barrel 6.03mm Stainless Steel AEG Inner Barrel 295mm for SIG MCX SBR 
Features:
Metal upper and lower receiver with fully licensed SIG SAUER roll marks
M-Lok handguard with a full length picatinny top rail
7.4V or 11.1V Lipo compatible
Quick change spring system - M110 and M120 springs included!
Manufacturer: Sig Sauer / OEM: VFC
FPS: 375 fps with 0.20g BBs and M120 spring (final velocity depends on spring installed and BB weight)
Specifications:
Length: 737mm (29in), barrel length: 290mm (11 in)
Height: 228mm (9in)
Weight (w/ Magazine): 3kg (7lbs)
Magazine: 120 rounds
Firing Mode: Safe, Semi, Full Automatic
System: Version 2 electric gearbox, Tokyo Marui based
Hopup: Rotary Adjustable
Package Includes: Gun, 120 round magazine, M110 spring, M120 spring, manual
About Sig Sauer:
SIG SAUER air pistols, air rifles and accessories are engineered to elevate airguns to a new standard of performance. Perfected for practice with every advantage built-in, these airguns are the economic, authentic answer to training more often, more effectively.
About ProForce:
The SIG AIR ProForce line of airsoft guns is designed for professionals who train frequently and want the option of training safely in realistic force-on-force scenarios. SIG SAUER is a huge proponent of training, and we will continue to offer our customers numerous new product options to facilitate the safe practice of gun handling and target shooting in various environments.
You may also like
Sale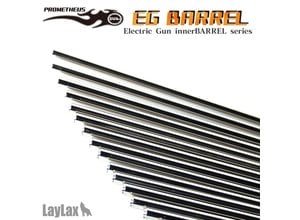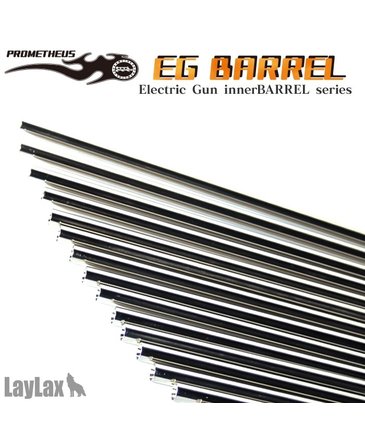 Sale
Sale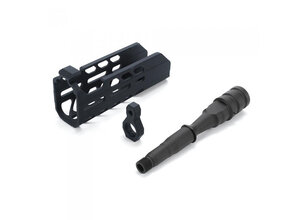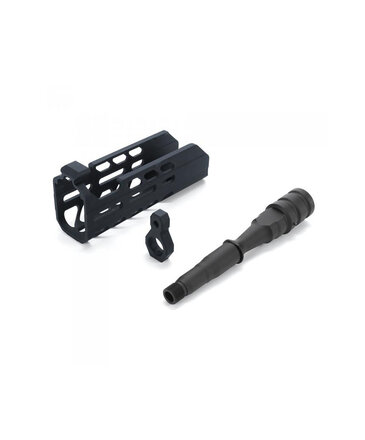 Sale
$139.99 $125.99
Laylax SIG AIR MCX Short Handguard and Outer Barrel Set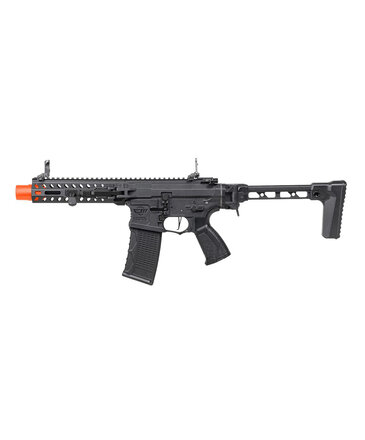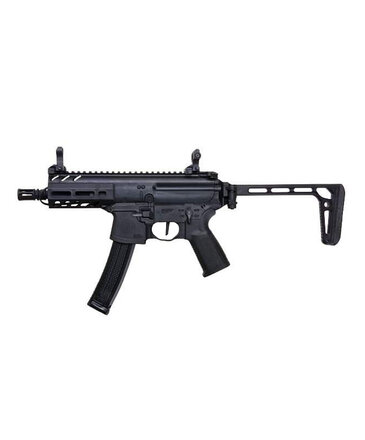 Sale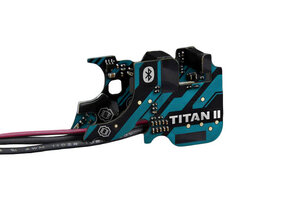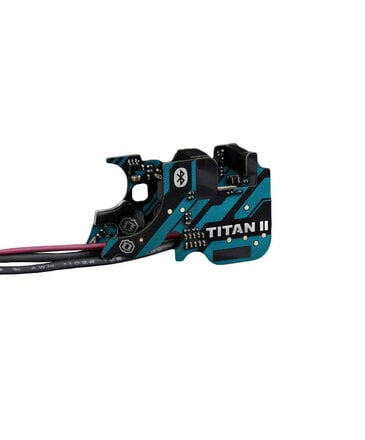 Sale
© Copyright 2023 Airsoft Extreme

|

Designed & Customized by AdVision

|

Powered by Lightspeed