Tokyo Marui HI CAPA 4.3 Tactical Custom Gas Blowback Airsoft Pistol Black
$169.99 $152.99
You saved: 10%
Tokyo Marui Hi Capa 4.3 Tactical Custom Gas Blowback Airsoft Pistol Black
The Tokyo Marui Hi Capa 4.3 is the compact version of the legendary 5.1! Perfect for Beginners and experienced players alike, the 4.3 offers a great platform for upgrades or competitive performance out of the box!
Featuring the same internal firing mechanism as its bigger brother, the shorter, lighter slide of the 4.3 gives a very snappy blowback and great gas efficiency with its included double stack 28 round magazine. The 4.3 still sports the same great adjustable hop upgiving great range and accuracy despite a shorter inner barrel, and its fixed sights give a clear picture for rapid target acquisition. Externally, the extended lower frame now sports an integrated 20mm accessory, perfect for pistol lights. Adding to the compact nature of the 4.3 is the low profile thumb safety, commander style hammer and shorten beavertail grip, giving a unique style not found on the larger 5.1
Features:
4.3-inch barrel and serrated slide set
20mm frame integrated accessory rail (for flashlights, lasers, etc)
Powerful blowback
High-capacity 28 round magazine
Specifications:
Overall Length: 7.83 inches
Weight: 1 lb 14 oz
Inner Barrel Length: 95 mm
Muzzle Velocity: 280 - 300 fps
Gas Type: HFC134a*
System: Gas Blowback
Color: Black
Magazine Capacity: 28 rounds
Package Includes: Pistol, 1 magazine
* Green Gas or 134A gas only. Propane gas not recommended and not warrantied for use with Tokyo Marui pistols. AEX recommends installing a 150% recoil spring upgrade before using with Green Gas.
You may also like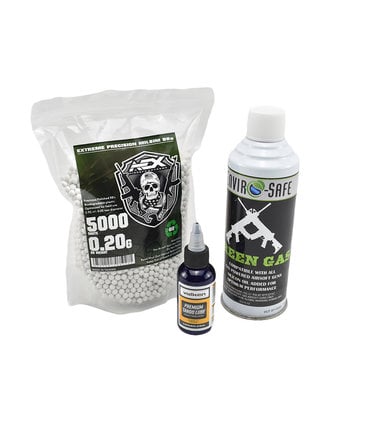 $29.99
Green Gas Pistol Beginner Package
Sale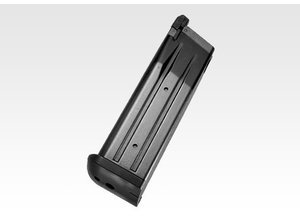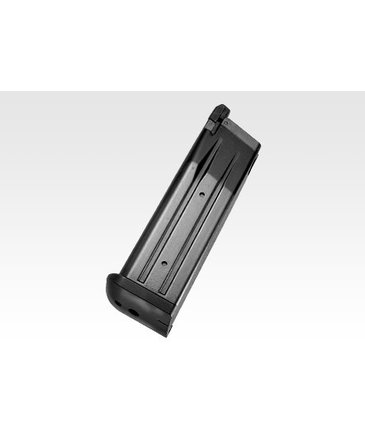 Sale
$39.99 $35.99
- Suitable for all HI CAPA models
- Low profile base plate
- Black or chrome colors
Sale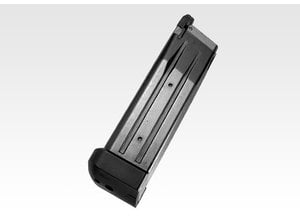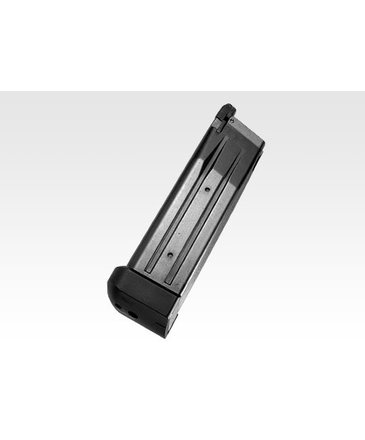 Sale
$39.99 $35.99
- Full size
- Large capacity
- Available in black or chrome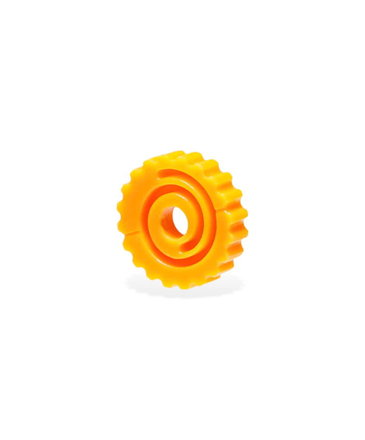 Sale
Sale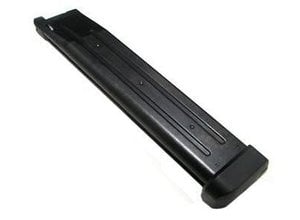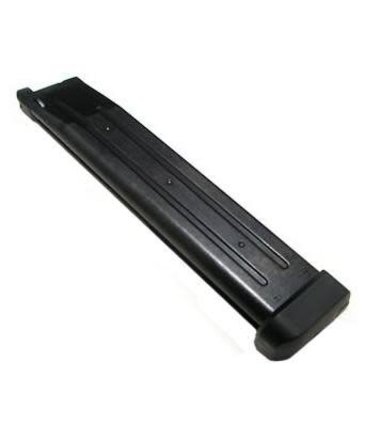 Sale
$49.99 $44.99
- Extended magazine style
- Suitable for any Tokyo Marui HI CAPA model
- Very large capacity
Sale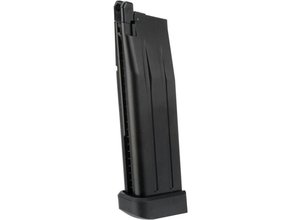 Sale
$29.99 $26.99
You can never have too many magazines. 30 round capacity and a high strength metal construction make WE Tech's 5.1 mags a must-buy for Hi-Capa users.
© Copyright 2023 Airsoft Extreme

|

Designed & Customized by AdVision

|

Powered by Lightspeed