Elite Force GLOCK G19X Green Gas Full Blowback Pistol Tan
$179.95
* Unit price: $174.95 /
Umarex Elite Force GLOCK G19X Green Gas Full Blowback Pistol Tan
Umarex brings and Officially licensed replica of Glock's entry to the U.S. Army Modular Handgun System competition, The crossover Glock 19X! Inspired by and faithfully reproduced, the Umarex G19X shares the modernized features of its real steel counterparts for the ultimate replica for collectors, players, or anyone looking for a 1:1 training pistol. 
The Umarex G19X has the same style Gen5 lower, featuring a contoured grip without the gen3 finger grooves, but has the additions of the Glock RTF grip texturing and built-in pistol lanyard loop. The frame still keeps the integrated accessory rail for tac lights and now has an oversized magazine release for faster reloading.
The G19X slide is metal and features correct trademarks, a highly detailed extractor for realism, and a new three-dot sight that provides excellent sight picture for target shooting or fast-paced indoor games. Also new for the G19X is the ability to adjust the hop-up through the spring guide with an included Allen key. This hop-up is click-adjustable and offers great performance to match the G19X overall appeal.
Features:
Fully licensed by GLOCK INC.
Glock Gen 5 style lower frame with textured grip
New Glock Three dot sights
Metal slide and outer barrel 
Ambidextrous slide release
New adjustable hop-up via spring guide
1:1 size fits real steel holsters
Specifications:
Overall Length: 7 inches
Weight: 1.5 lbs 
Inner Barrel Length: 85 mm
Muzzle Velocity: 280-300fps
Gas Type: Green Gas
System: Gas Blowback, Semi-auto
Magazine Capacity: 23 rounds
Package Includes: Pistol, Magazine
You may also like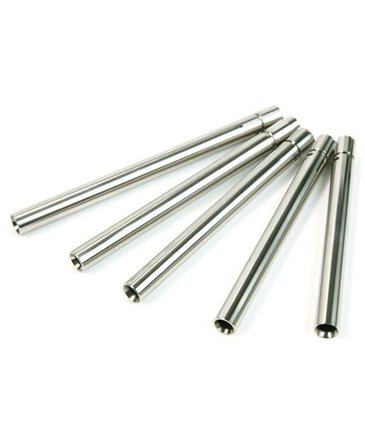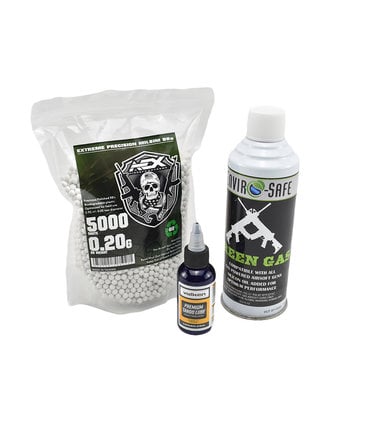 $29.99
Green Gas Pistol Beginner Package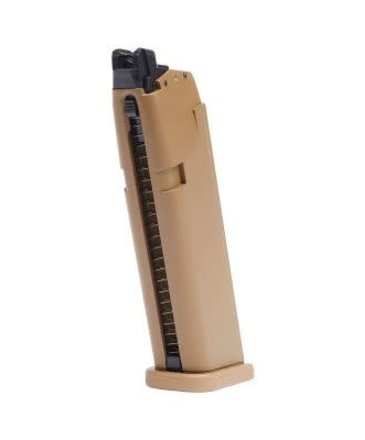 $49.95
- Officially licensed logo
- Durable aluminum body
- Green gas only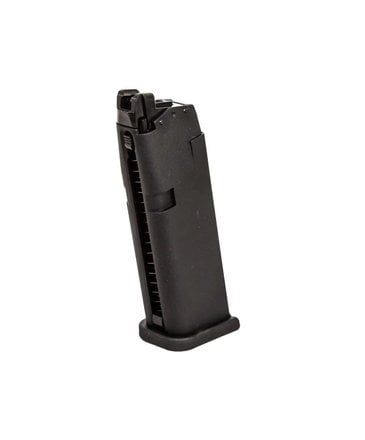 $49.95
- Compatible with G17 Gen 3, Gen 4, Gen5, and G18C
- Solid heavy construction
- Green Gas version only
© Copyright 2023 Airsoft Extreme

|

Designed & Customized by AdVision

|

Powered by Lightspeed