Umarex Elite Force GLOCK G19X Green Gas Magazine Tan
Umarex Elite Force GLOCK G19X Magazine Tan
Officially licensed replacement magazine for Umarex Glock 19X! These magazines are direct factory magazines for Umarex Glock 19x and Glock 17 Gas blowback models.
Featuring solid aluminum construction with polymer feed lips, the magazines are built to provide reliable bb delivery and durability for any Umarex Glock GBB owner. Using a heavy-duty feed spring and slanted follower these magazines are extremely reliable even with heavy bbs. The baseplate covering the gas fill valve sports the licensed Glock logo and the follower track widened to allow easier bb loading. Green gas only.
Features:
Matching G19X tan
Stong feed spring
Green gas only
20 rd full-sized capacity
Specifications:
Compatibility: Umarex G19X, G17 GBB
Capacity: 20 rounds
Color: Tan
Gas Type: Green Gas only
You may also like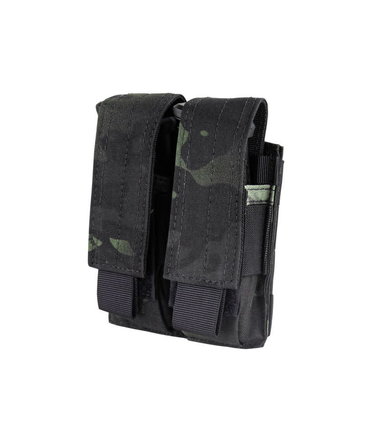 $11.95
The Condor Double Pistol Mag Pouch fits almost any pistol magazine. The adjustable flap is also ideal storage for utility items and small tools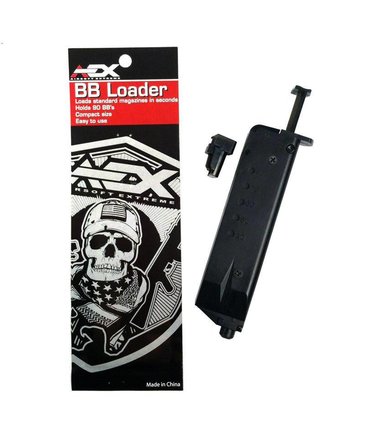 $4.99
AEX-Brand BB Loader
Compact, User-Friendly
Lightweight
90-Round Capacity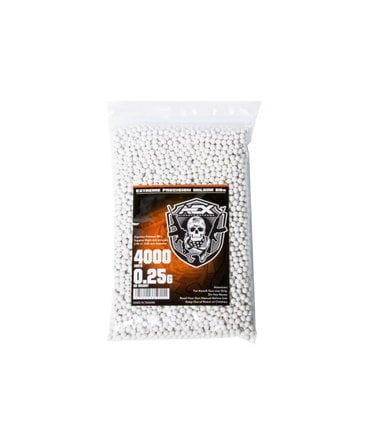 $11.99
Do you feel like your current BBs are too light for your AEG that they fly everywhere? Order a bag of our 0.25g BBs and watch the trajectory of your BBs fly more straight and level than before.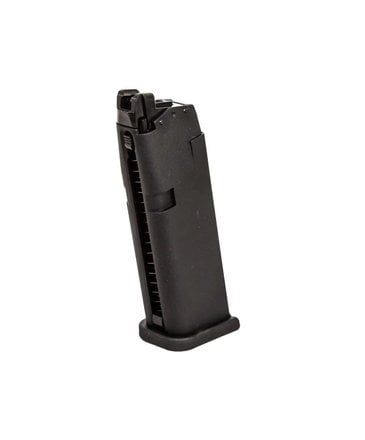 $49.95
- Compatible with G17 Gen 3, Gen 4, Gen5, and G18C
- Solid heavy construction
- Green Gas version only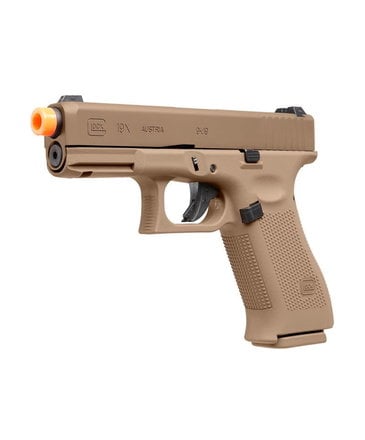 $179.95
- Ambidextrous slide release
- Reversible magazine catch for left-handed users
- Gen 5 style lower frame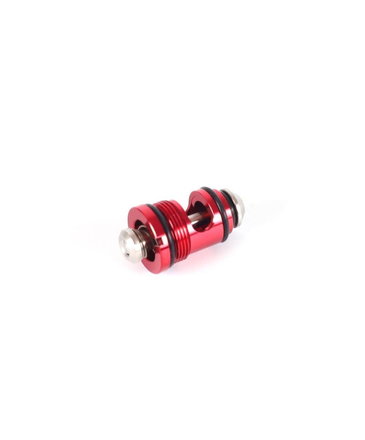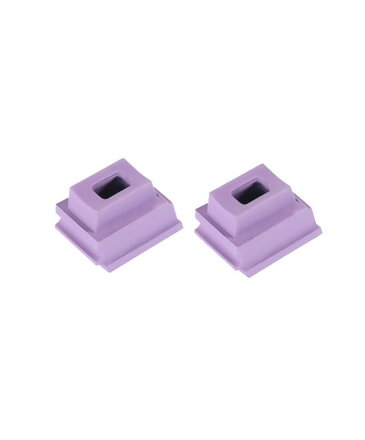 © Copyright 2023 Airsoft Extreme

|

Designed & Customized by AdVision

|

Powered by Lightspeed