ASG CZ Shadow 2 Full Gas Blowback Pistol with CO2 Magazine, Black and Blue
ASG CZ Shadow 2 CO2 Full Gas Blowback Pistol Black and Blue
Designed by top tier competition shooters, the ASG CZ Shadow 2 is well balanced and made for speed and precision.  Being full metal the ASG CZ Shadow 2 is heavy, but that only adds to the realism as the increased weight gives you better recoil management and more precise shots.
The ASG CZ Shadow 2 has a wider slide than the average pistol but that's because of its less rounded and angled design. This design makes the gun heavier, but as stated above it makes the gun more realistic even as an Airsoft pistol. The ASG CZ Shadow 2 also has a new deeper grip angle cut at the beavertail, making it easier to hold and fire; the texture on the grip adds to this. The trigger has a larger guard which allows for easier trigger access, making gloves a lot more viable with this pistol. The ASG CZ Shadow also comes with an enlarged magazine that has a 3 position adjustable magazine catch; adjustable using a hex key.
Features:
Realistic blowback to simulate slide cycling and recoil
Adjustable Hop-up
Hop up rubber TM compatible
Textured grip for a secure hold
20mm accessory rail mounted to the frame
Threaded barrel tip for easy accessory attachment
CO2 magazine included but Green Gas compatible
Improved slide lock design
Stainless steel recoil spring guide
Competition style hammer
Specifications:
Overall Length: 8.6 in
Weight: 2.7 lbs
Inner Barrel Length: 110 mm
Muzzle Velocity: 328 fps
Gas Type: CO2 or Green Gas
System: Full Gas Blowback
Color: Black and Blue
Magazine Capacity: 26 Rounds
Package Includes: Gun, Magazine, Allen Wrench, Tester BBs, Orange Thread Protector, Manual
Warranty:
This product has a 3-month vendor warranty starting from the date of purchase when purchased from an ActionSportGames-authorized retailer. The warranty covers any defects in materials or workmanship. User-incurred damage is not covered under the warranty. Any modifications to or disassembly of the product (including removal of the federally-mandated orange tip) will void the warranty.
You may also like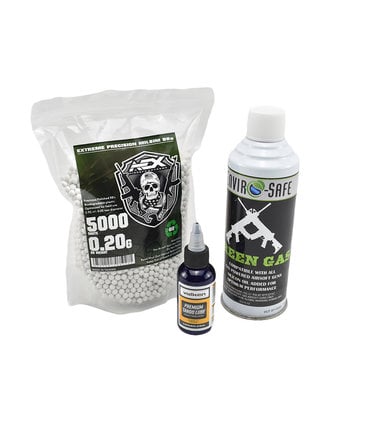 $29.99
Green Gas Pistol Beginner Package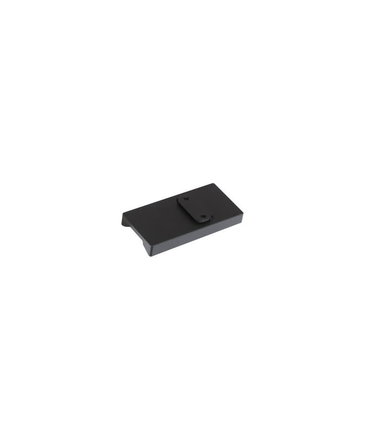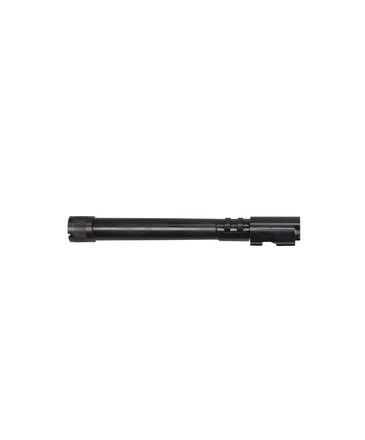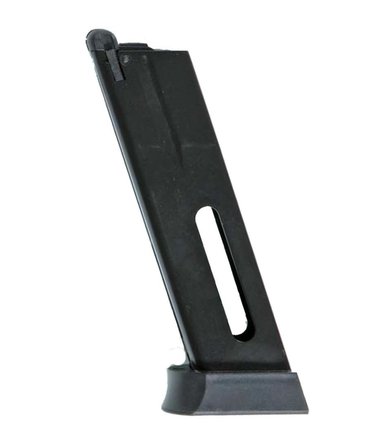 $37.50
- More recoil, more power
- Suitable for cooler temperature
- Uses 12g Co2 cartridge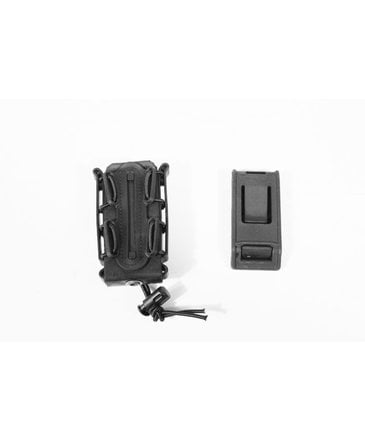 $11.99
Tired of your magazines falling out of your pouches? The Scorpion magazine pouches will retain your magazines and are easy to draw for quick reloads.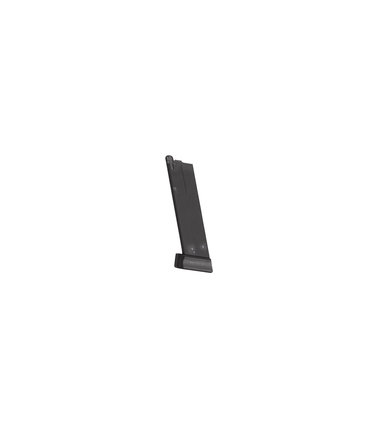 $34.99
- 26 rd capacity
- Green gas powered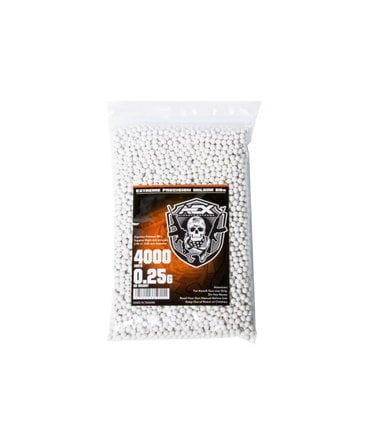 $11.99
Do you feel like your current BBs are too light for your AEG that they fly everywhere? Order a bag of our 0.25g BBs and watch the trajectory of your BBs fly more straight and level than before.
© Copyright 2023 Airsoft Extreme

|

Designed & Customized by AdVision

|

Powered by Lightspeed