ASG Steyr AUG 330 rd High Capacity Magazine
$14.99 $12.74
You saved: 15%
ASG Steyr AUG 330 rd High Capacity Magazine
ASG is offering an affordable AUG high cap magazine compatible across all ASG aug models as well as any Tokyo Marui compatible AUG AEG. If you are looking for a spare mag that won't break the bank or just wanted to increase your ammo count with having to carry a whole box of mid-caps, these magazines are for you!
Made from a strong polymer base, these magazines are light and durable featuring the same translucent abilities that the real magazines do, allowing the player to see remaining ammo at a glance! The winding style magazine uses a strong steel coil spring to drive the feed system, ensuring that each magazine feeds smoothly when fully wound up. The outer shell has the same waffle patterned ridges for better grip regardless of conditions
Features:
Translucent body, like the real steel AUG mags
High-reliability winding type high cap
330 rd capacity
Waffle patterned outer shell for good grip
Specifications:
Compatibility: ASG/ Tokyo Marui compatible AUG AEG
Capacity: 330 rounds
Color: Smoke grey
Materials: Polymer
You may also like
Sale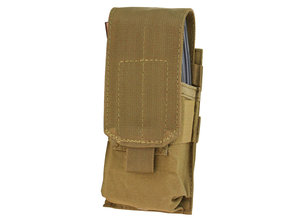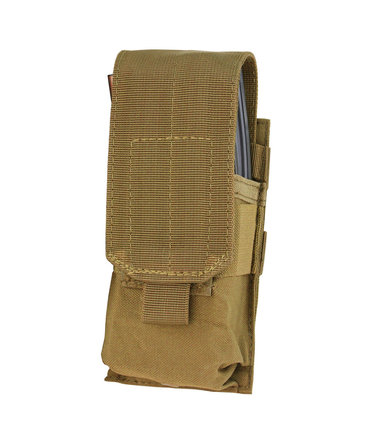 Sale
$11.95 $10.75
Don't leave your plate carrier bare, strap on a couple of Condor Single M4 Magazine Pouches and load yourself up on extra magazines.
Sale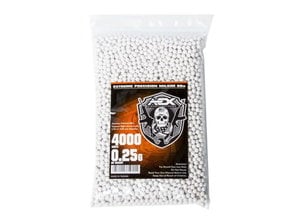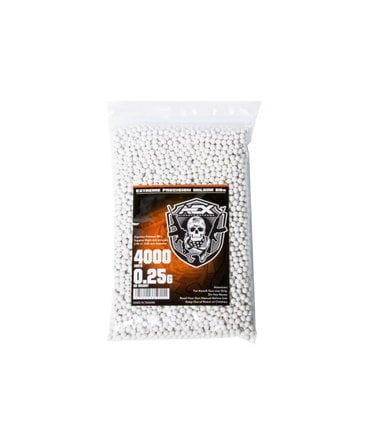 Sale
$11.99 $10.79
Do you feel like your current BBs are too light for your AEG that they fly everywhere? Order a bag of our 0.25g BBs and watch the trajectory of your BBs fly more straight and level than before.
Sale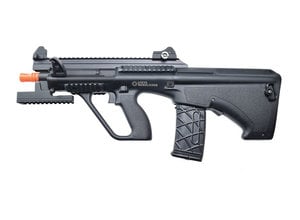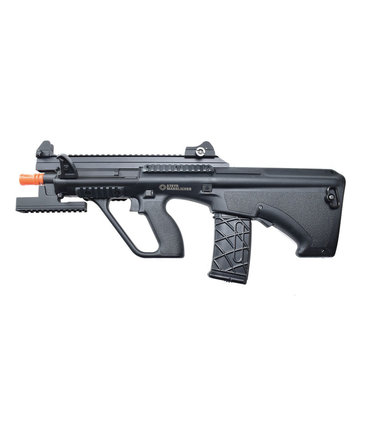 Sale
$284.95 $242.21
Want an airsoft rifle that is in a bullpup configuration but is still compact for CQB environments? The ASG Steyr AUG A3 XS is packaged with a barrel that gives the gun accuracy and range while keeping the receiver compact and tucked in.
Sale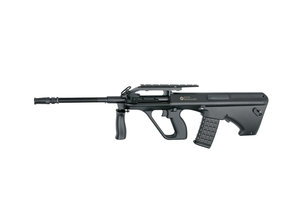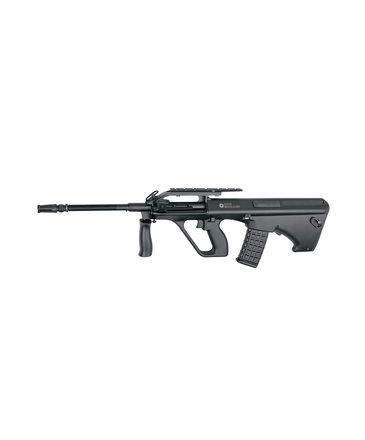 Sale
$169.95 $144.46
Want to have a short to medium-sized rifle but also have a long barrel for accuracy? The ASG Steyr Aug line of guns provides you with the revolutionary bullpup design that gives you a long barrel but a small profile gun.
Sale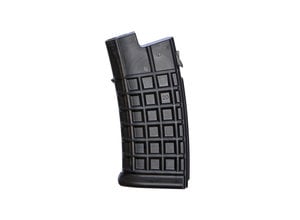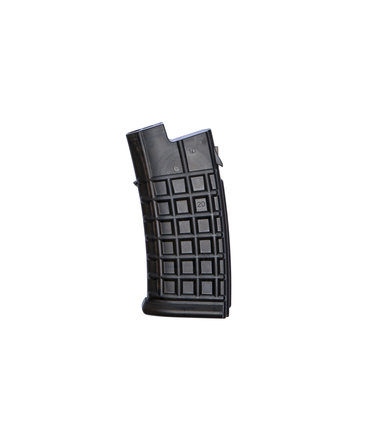 Sale
$12.99 $11.04
- Suitable for any ASG AUG
- Translucent body, just like the real thing
- Consistent smooth feeding
© Copyright 2023 Airsoft Extreme

|

Designed & Customized by AdVision

|

Powered by Lightspeed