Umarex Elite Force GLOCK G19 GEN3 Green Gas Full Blowback Pistol Black
Umarex Elite Force GLOCK G19 GEN3 Green Gas Full Blowback Pistol Black
The Umarex officially licensed Glock 19 gen 3 is the most realistic gas blowback model of the real steel Glock 19 gen3 on the market today. Featuring fully replicated trademarks, action, and a 1:1 size this pistol has everything a player or collector needs. Popular around the world as a duty, carry, or target pistol, the Glock 19 is a compact version of the venerated Glock 17 for those looking for a smaller pistol for comfort or discreet applications
Built to have a realistic feel, The Umarex G19 comes with a full metal slide and barrel, both of which are sporting accurate trade and armory marks. The slide also includes a realistically detailed extractor and Glock sights providing a very good sight picture for training or fast action. The compact grip with molded-in finger grooves for superior traction and comfort, as well as including a 20mm rail for most accessories like tac lights and lasers. The trigger is complete with a Glock trigger safety and gives a positive feel when shooting. The takedown lever is closely replicated and gives access to the adjustable hop-up and gives the pistol good range and accuracy. As a superior note to its 1:1 build quality, the Umarex Glock 19 fits in real steel holsters like Blackhawk!, Safariland, etc.
Features:
The compact design of the G17
Fully licensed by GLOCK INC.
Patterned after the Gen 3 pistol.
Glock sights
Metal slide
Metal Barrel
Strong blowback action
Adjustable hop-up
1:1 size fits real steel holsters
Specifications:
Overall Length: 7 inches
Weight: 1.4 lbs 
Inner Barrel Length: 85 mm
Muzzle Velocity: 280-300fps
Gas Type: Green Gas
System: Gas Blowback, Semi-auto
Magazine Capacity:19 Umarex G19 magazines
Package Includes: Pistol, Magazine.
You may also like
$49.95
- solid construction aluminum frame
- Green gas version
- 15 rd capacity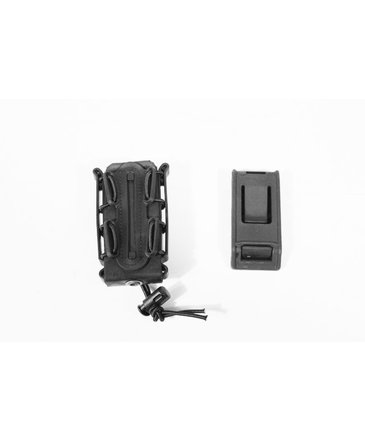 $11.99
Tired of your magazines falling out of your pouches? The Scorpion magazine pouches will retain your magazines and are easy to draw for quick reloads.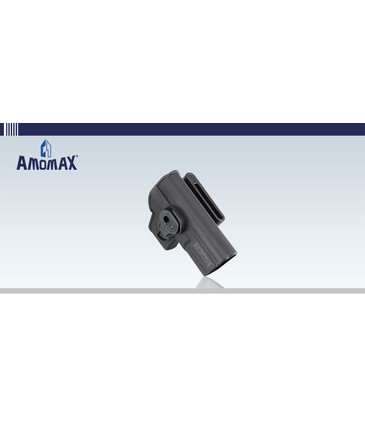 $14.99
Becoming real tired of your cloth holster hitting your pistol's magazine release causing your magazine damage as it hits the ground? Equip an Amomax hard shell holster for your pistol and know that your pistol is securely held in place!
© Copyright 2022 Airsoft Extreme

|

Designed & Customized by AdVision

|

Powered by Lightspeed