Umarex Elite Force GLOCK G17 GEN4 Full Blowback CO2 Pistol by VFC Black
Umarex Elite Force GLOCK G17 GEN4 Full Blowback CO2 Pistol by VFC Black
The original GLOCK G17 has been used as a standard service pistol for many police agencies around the world. The Umarex Elite Force GLOCK G17 is a fully licensed GLOCK replica that is in many Airsoft collections. The perfect addition to any type of replica collection, for play, display, or training, the GLOCK retains its high popularity.
The Umarex Elite Force GLOCK G17 has all the makings and functionality of the original GLOCK G17. The Airsoft version has a CO2 magazine with full blowback capabilities. The Umarex Elite Force GLOCK G17 is a lightweight replica made with a polymer frame and full metal slide. The frame sports a textured grip to help keep the pistol from slipping out of your hands. The Umarex Elite Force GLOCK G17 has the traditional GLOCK sights and trigger safety, along with an accessory rail located under the front slide.
Features:
Fully Licensed GLOCK with complete roll marks on the slide and logos molded to the frame
Textured slip-resistant grip
Realistic gas blowback to simulate recoil and slide cycling
CO2 base magazine but Green Gas Compatible
Accessory rail
Specifications:
Overall Length: 7.95 inches
Weight: 1.5 lbs
Outer Barrel Length: 4.4 inches
Inner Barrel Length: 97 mm
Muzzle Velocity: 290-310 fps
Gas Type: CO2
System: Full Gas Blowback
Color: Black
Magazine Capacity: 23 Rounds
Package Includes: Gun, Magazine, Manual
You may also like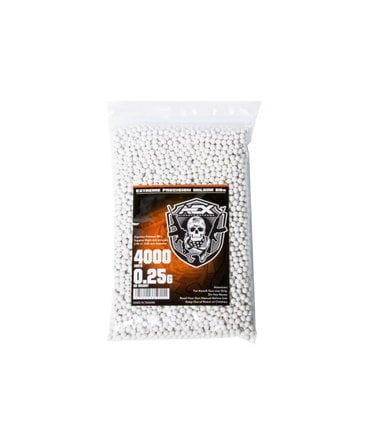 $11.99
Do you feel like your current BBs are too light for your AEG that they fly everywhere? Order a bag of our 0.25g BBs and watch the trajectory of your BBs fly more straight and level than before.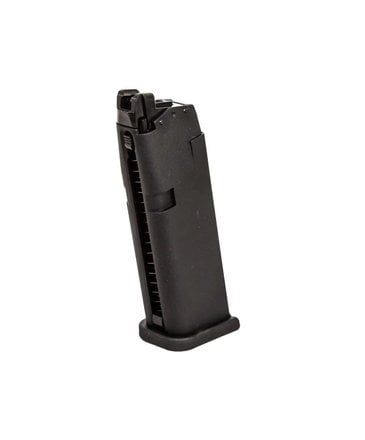 $49.95
- Compatible with G17 Gen 3, Gen 4, Gen5, and G18C
- Solid heavy construction
- Green Gas version only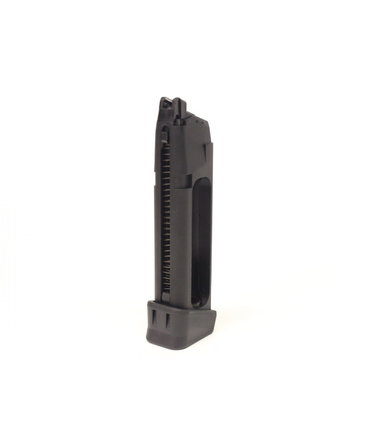 $54.95
- For G17 Gen 3 or Gen 4 GBB
- 20 rd capacity
- Uses 12g CO2 cartridges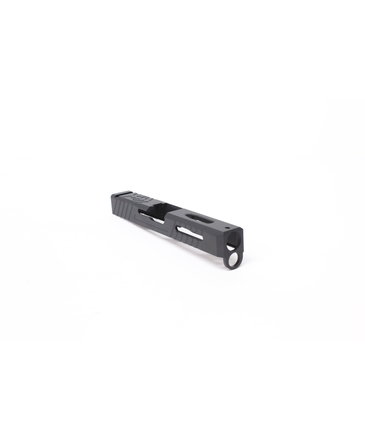 $99.99
Only for Gen4 Glock 17 (green gas or CO2) by VFC.
Sale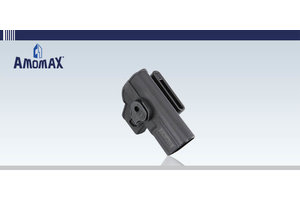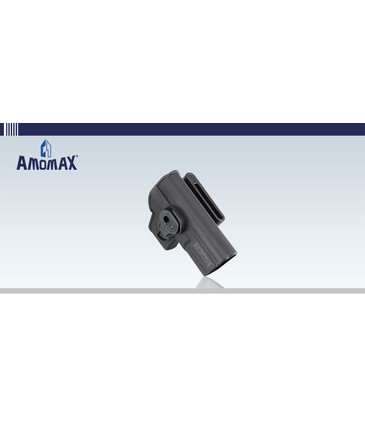 Sale
$17.99 $12.59
Becoming real tired of your cloth holster hitting your pistol's magazine release causing your magazine damage as it hits the ground? Equip an Amomax hard shell holster for your pistol and know that your pistol is securely held in place!
Sale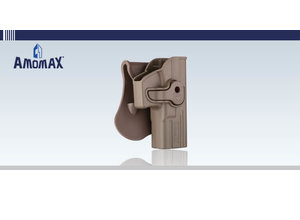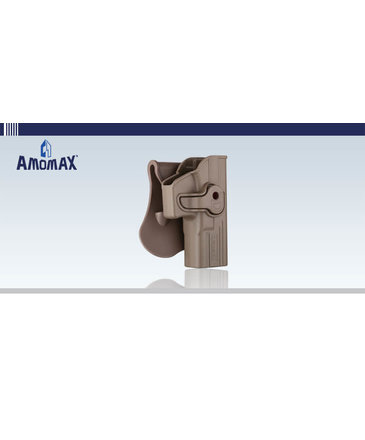 Sale
$14.99 $10.49
Hardshell holster with finger release for all airsoft Glock pistols. Also fits all real Glock pistols in 9mm and .40 S&W. Flat Dark Earth, right handed, with belt/pants paddle mount.
© Copyright 2023 Airsoft Extreme

|

Designed & Customized by AdVision

|

Powered by Lightspeed